VP6R
plans 6M operation from grid CG44ww on EME. W8HC and W0VTT will handle the moonbounce operations. W7GJ passes the word, saying he will be at home working them like everyone else, for an all time new one on 6. Due to team and gear changes, EME will only be on 6. Lance says the operation will be on October's best days for EME, with excellent moon windows to all continents, October 21-27 with moonrise at 0915Z on October 21 a first opportunity. They will have 1500 watts output to a single 6M8GJ Yagi with elevation, fed with LMR600 coax, mode JT65a with VP6R always transmitting first sequence, 50.200 MHz with 1271 Hz offset (DF=0 on JT65a from WJST10.) With elevation, they will be able to match your moonrise or moonset if you have horizon only capability. All of their moonrises will be over the ocean.
Moonset has slightly rising ground to about seven degrees above the horizon. They will also monitor FT8 some and look for trans- equatorial propagation openings.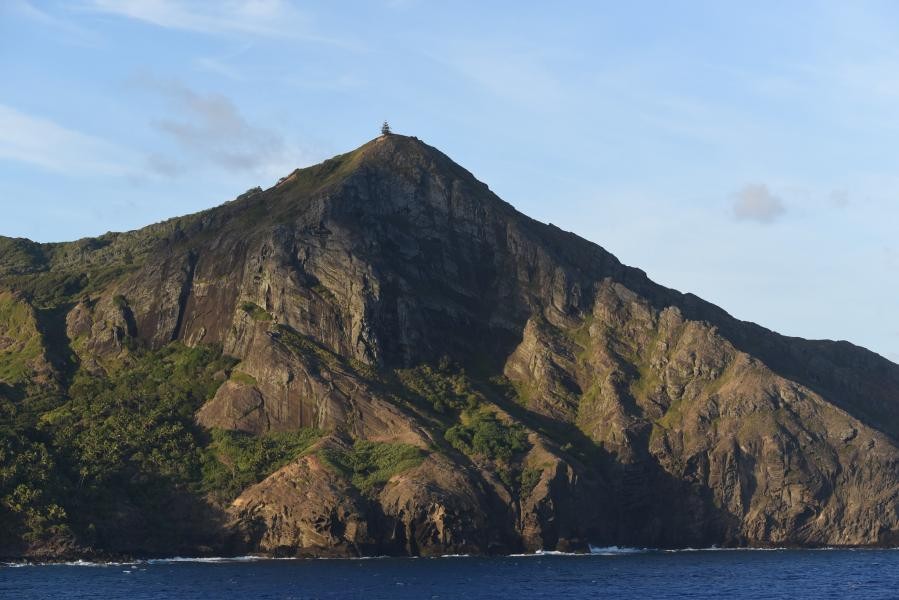 Pitcairn Island. Author - ahlynk.