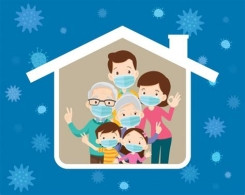 Having taken into account all factors and trends of current events over the countries and regions, organizational committee of

Q

UARANTIN

E

activity days

thanks all activators and participants for supporting this mission and understanding its importance, and announces that it made decision to

QRT

activity days on

June 20, 2020 at 23:59 Moscow time (20:59 UTC)

.

Thereby the contacts conducted over two months – from April 21 to June 20 inclusive are credited.

Progressively, as activators and participants will download their logs to

HAMLOG

, their results will be updated and issuing of the awards will continue after the end of activity days.

In a few weeks after June 20, 2020, after everybody could download/complete downloading of their logs, the organizational committee will start summing up and preparing of certificates, badges and other awards.

A few days are left to the end of

Q

UARANTIN

E

activity days

. We wish everybody success in fulfilling and over-fulfilling the conditions of the certificates and other awards.

Be healthy! Stay safe!