Best 73 now from man of 73 -- from Yangon, Myanmar
From Martti, OH2BH & Leena, OH2BE
There are many ways to celebrate your 73 birthday but it should be something special. 73 is to salute just everyone with two numbers. And those numbers indicate that you have seen few of those fast DX tracks at least for a few times!
Following our memorable conference in Thailand with many DXers seen at the audience it was time to flew to Myanmar for attending/speaking at the Global Investor seminar with the subject of climate change. My speech was talking about making Santa Claus (OF9X) with young operator support and plant some 10.000 CO2 efficient magrove trees here at the 40.000 Ha Thor Heyerdahl climate park.
Magroves mitigate lot more CO2 than terrestrial trees with permanent storage of CO2 climate gases in the soil
https://wif.foundation/en/
But with the perfect timing I had decided to extend my stay and see if I could hand out the rare Myanmar radio contacts in the world's major radio gathering this coming weekend. This was a follow up of both Myanmar regulators and us radio bunch just returning from World Radio Conference (WRC) with our fresh spectrum mindset. Thank You ERASD and the SU8X team for hosting many WRC delegates.
We had continued our sessions here today and they agreed to sign me an XZ8X license tomorrow but when we get down to the specifics they suggest that my operating spectrum should be 20MHz and up. I have encouraged them to honor the ITU amateur radio exclusive frequency allocations along with current solar conditions but yet they are yet wondering. As an addition of 21 & 28MHz amateur radio segment and do apply for one spot frequency; 14065 KHz to reach North and South America.
While now setting up tomorrow after today's birthday party I plan to discuss this matter again on Friday prior the weekend's world wide radio event.
So why don't you help me on my good birthday Friday? Just take your sharp pen and write your personal letter to Director General ,The Ministry of Posts and Telecommunications;
xz8x73@gmail.com
and I will select the best ones to have a common global voice. Let's have letters from all continents and from all walks of life and jointly explain why we wish Myanmar to join our ranks plus giving the amateur radio operators all privileged and even involving the local youth to represent their naturally beautiful and friendly country to be among the other nations within our global community.
This voice can be heard this coming Friday and I will also give you a full feedback and maybe even share with you best ones. This is our global mission into many countries and us DXer have should have a natural interest to do so.
Thank you all for your wishes through social medium, Skype as well as thru email. Your best Birthday present today November,19th is the letter you write and the voice you have for common good for Amateur Radio.
Yangon, Union of Myanmar, November 19, 2019
Martti Laine, OH2BH former, XZ1A, XZ1X, XZ1N and XZ2BH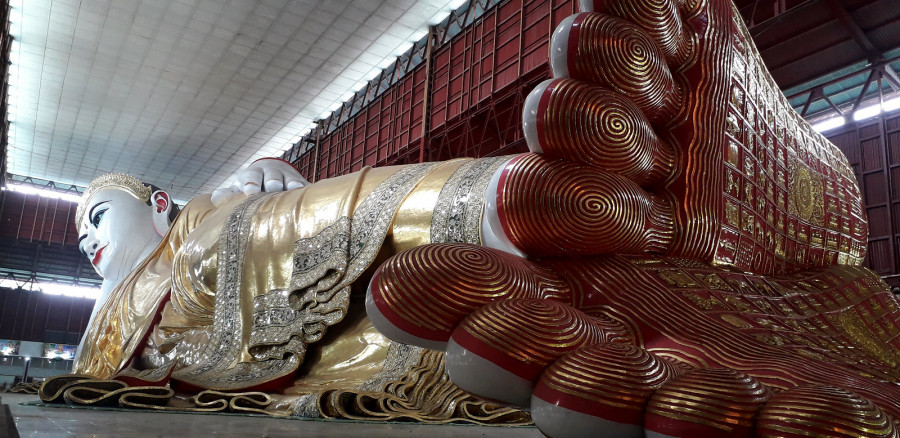 Yangon, Myanmar. Author - Francisco Ovies.