A Greek court queries the validity of a radio amateur contacting other hams while on vacation
The Greek City Times carries a translated report that originated in the Greek language Europost. Oddly the Greek City Times translation omits some of the amateur radio equipment mentioned in the original, this has been added in below:
...a German tourist was arrested on espionage charges after so-called spy equipment was found in his car.
He denied being a spy and said that he was a radio worker.
In a period of major national issues with Turkey, and in the midst of vigilance, a German tourist was arrested in Rhodes for violating Law 4070/12: "regulation of electronic communications, transport, public works and other provisions."
Specifically, the 51-year-old German national was arrested at 10:30 PM on August 9, 2020. The police of the Rhodes Security Sub-Directorate brought the accused from Tholos, who had rented and was driving a Suzuki vehicle.
[Inside, therefore, were found a CG3000 antenna with two bundles of cables connected to it, a white antenna with the inscription DX Wire mini 10m / 2018 / II, a YAESU MUSEN CO LTD wireless car with number FT- 891, a dc verteiler electronic device and a BENQ JOYBOOK S73 SERIES laptop without a license from a competent authority, which were powered and operated by the car battery.]
He also stated that he has a legal amateur radio license and that because he has no stations in Rhodes, he came with his radio and equipment and talked about his two days in Rhodes with other radio amateurs in a network of 250 people, mainly from Germany and on frequencies legally licensed for him for this purpose.
The court wondered what kind of vacation this was, but considered that there was not enough evidence for the nature of the offense.
P.S.
Probably some of our readers remember DJ6SI also arrested in Greece before:
DJ6SI - Report on the arrest in Kos, Greece
DJ6SI Arrest Official version of RAAG
Also TA3J have problem with police in Greece
https://dxnews.com/forum/forum/iota/...-lesvos-island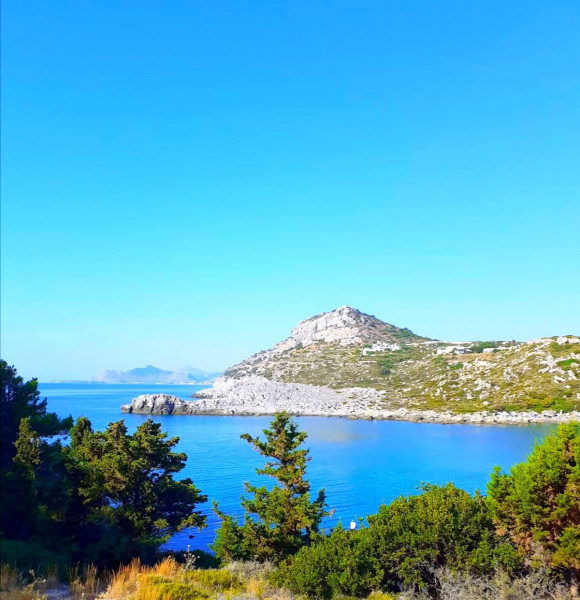 Tsambika, Rhodes Island, Greece. Author - Alexandra K..