Akio Taguchi, JE2QIZ receive licenze XZ2B and will be active from Nay Pyi Taw, Myanmar.
Information from Akio:
This is JE2QIZ/AC7XZ Akio TAGUCHI.
Today (Jan. 11, 2019) I have received the license from Ministry Of Transportation and Communication of Myanmar.
Call sign is officially decided today so that I could not inform DX news. More I did not have a confidence to get a lecense from Myanmar government.
I do not know the reason, but Myanmar permits only between 20- 300MHz for amateur and power is only 25W. My antenna is from the hotel of fish rod anntena.
More Myanmar radio license money is dependes upon its spectrum width. Therefore my license is only 20kHz from the band edge. So I operate only CW.
I stay Myanmar since now 2 years, but the license is only 150 days. I do not know future.hi
I try to update clublog, but it is not sure.
The call sign is decided on Jan. 11, 2019, that I do NOT have my QSL. Moreover I do not have QSL mgr. If you need QSL, please send QSL to JE2QIZ with 1IRC or 2USD. Nevertheless there is no QSL in my house. Tomorrow I order QSL. I will return to my house at the end of Feb.2019, so the reply needs 2 or 3 months.
I call for QSL MGR. If you want to be my QSL mgr, pse transmit e-mail. I appreciate you very much.
The purpose I stay in Myanmar is for international cooporaion. So I cannot accept schdule operartion.
JE2QIZ/AC7XZ Akio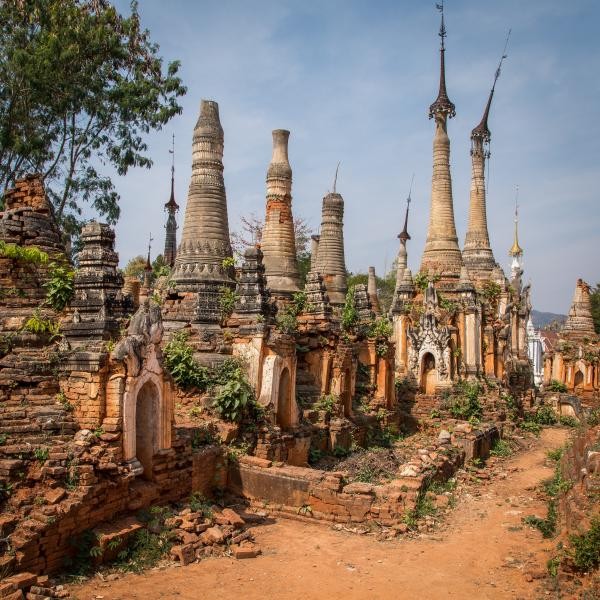 Myanmar. Author - Michelle Gale.