Peter, KH7HI is active from Pahoa, Big Island, IOTA OC - 019, Hawaiian Islands.
He is working on HF Bands.
QSL via KH7HI.
Ads for direct QSL:
Peter C Yoes, 12 7102 KALAPANA-KAPOHO RD, Pahoa, HI, 96778, USA.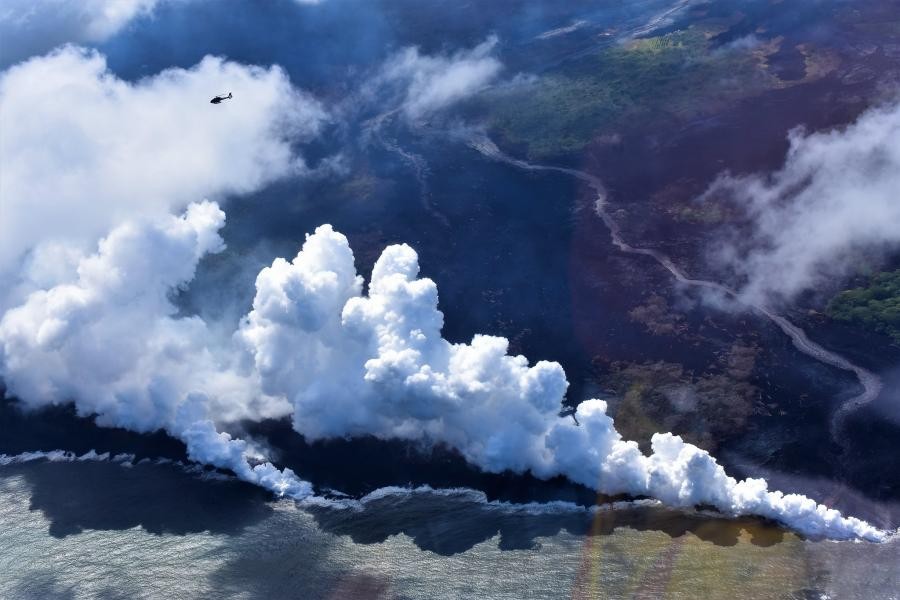 Volcanic lava flow goes into the sea through the community of Leilani Estates near the town of Pahoa on the Big Island, Hawaii. Author - Thomas Gorman.