Cape Town [ZS1 area] was struck by a huge wind and rain storm during Tuesday night 6 June
continuing througout the next day.
Several large towers on high sites came down as shown in the pictures and some damage to radio
amateur antennas were also reported over the region.
Cape Town is also known as "The Cape of Storms" for more than 500 years and is the last resting
place of many ships being shipwrecked due to bad weather during their attempted voyage around
Cape Point.
Severe flooding and wind damage to buildings and huge trees have been reported in and around
the city. All flights from Cape Town International were delayed or cancelled.
Amateur radio operators that were able to, lowered their antennas before the storm, while others
added additional guy lines and rope anchors to the antennas.
Wind gusts of over 80 knots were measured during Wednesday afternoon just north of Cape Town.
Amateur Radio towers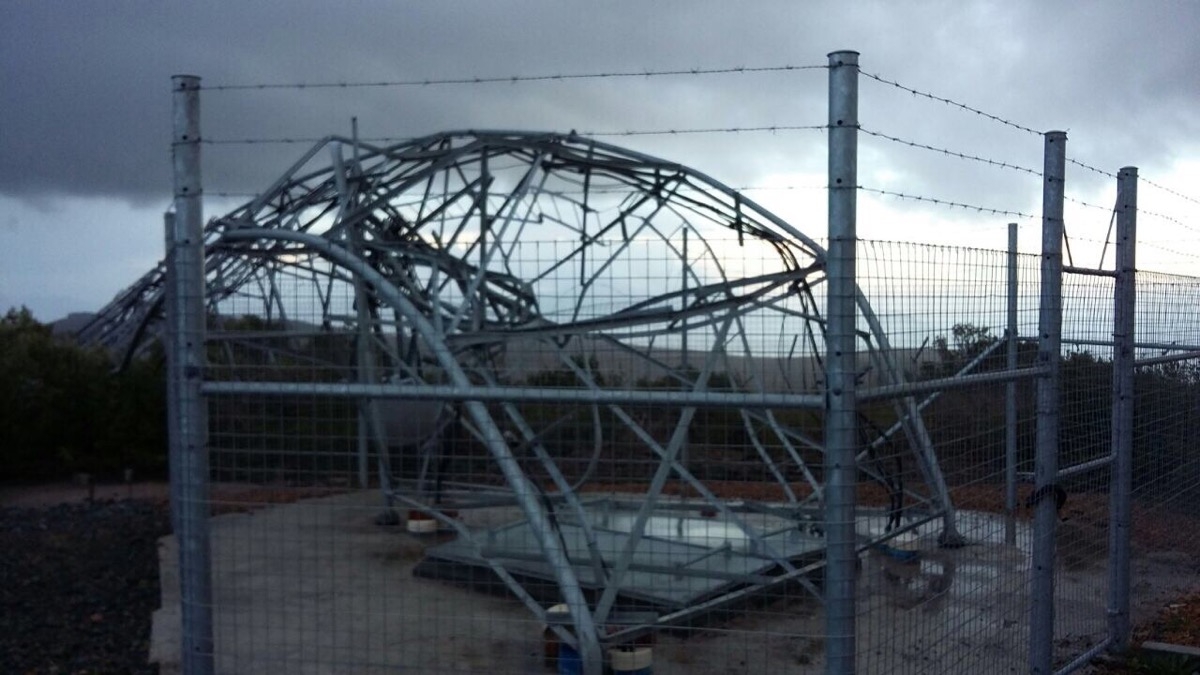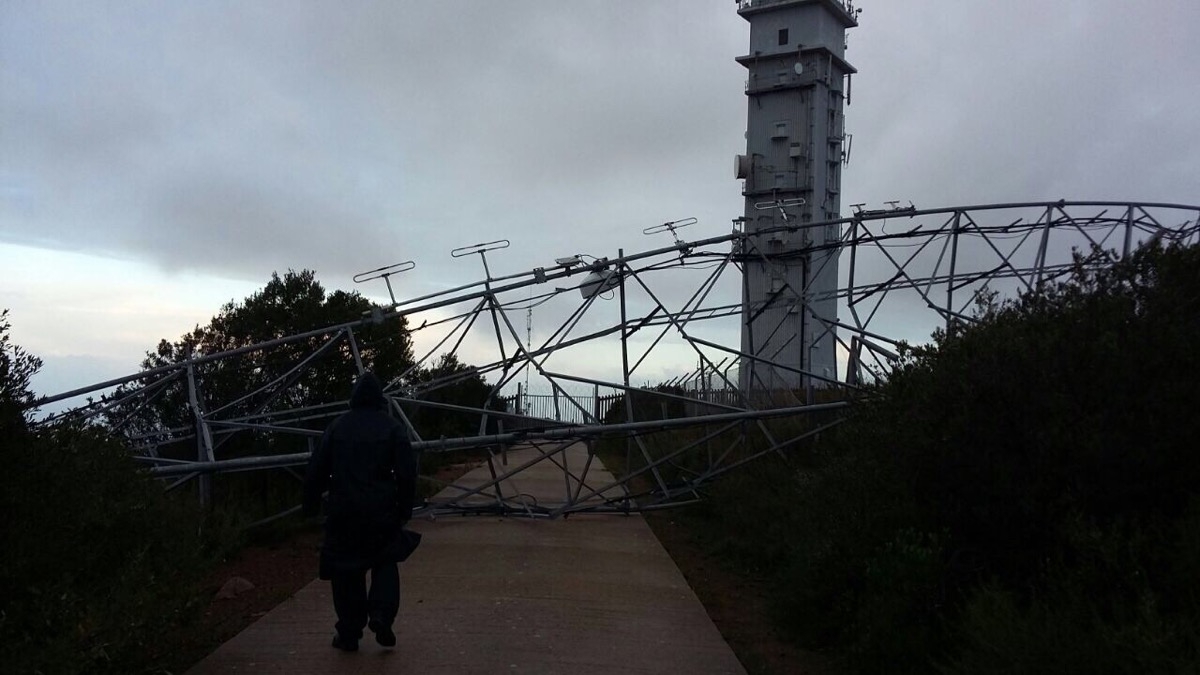 Hanskop Commercial Tower near Cape Town