Valery V. Andreev, EX0V from Mayluu-Suu, Kyrgyzstan passed away, 19 June 2020.
Information received from Andrea Bianchi, HB9DUR.
Another sad day in our HAM radio community. Valery EX0V from Mayli-Say, my XYL's Maralbu Bianchi home town, turned today a SK. Valery was recognized among other disciplines, to be a community-oriented guy into computer technologies, especially during the post USSR time. He did a lot to support the local community to get widespread computer literacy especially among youngster and to keep up-to-date expats.
He was the only EX0 prefix guy I ever met and I will always remember more than a dozen years ago when Maralbu organised a surprise party with him.
73 Valery and CUL sometimes and somewhere! I'm honored to have met you on my path.
73! Andrea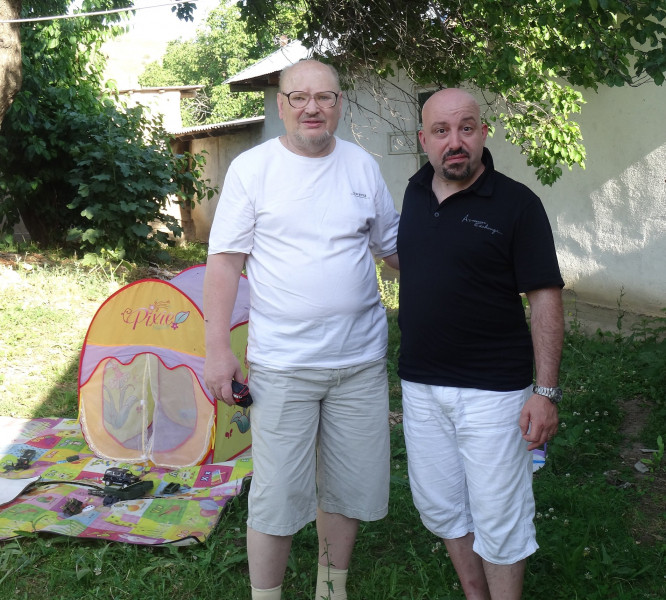 EX0V and HB9DUR.