Radio Amateurs members of Hagelandse Contest Club will be active with special call OR18HCC from Tielt Winge, Belgium, 25 October - 25 December 2019, for the 18th birthday of the Crown Princess Elisabeth.
They will operate on HF and VHF Bands.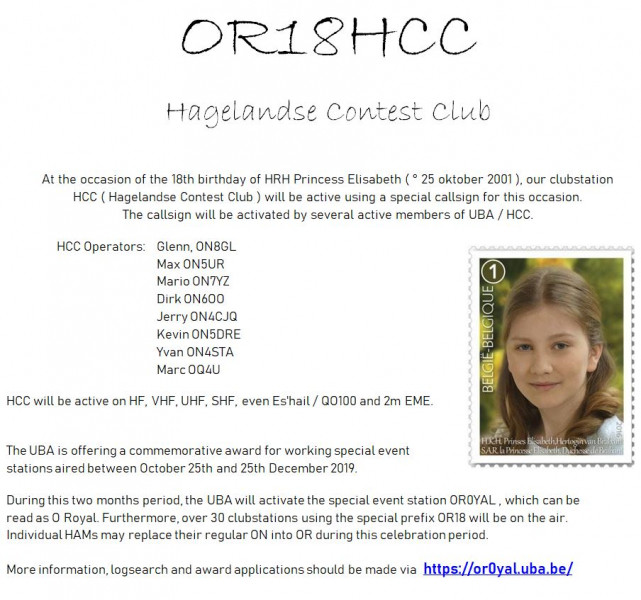 QSL via OR18HCC.
Ads for direct QSL:
Hagelandse Contest Club, Halensebaan 137, Tielt-Winge, 3390, Belgium.