FOR IMMEDIATE RELEASE
Finland, June.20.2018
OJ0C -- YOUTH ON THE AIR FROM ALWAYS CHALLENGING MARKET REEF
July 21 -28 and August 18 -25 - LOCATION 60.18.06N & 19.07.89E
The Market Reef light house is located low-to-the-sea where waves are often rolling over the entire DXCC entity. With no jetty, landing can be hazardous with small zodiacs often being pushed hard by the sea. Life at the lighthouse is plain and simple with all participants sharing the daily duties. But pileups are never ending when the OJ0C callsign hits the airwaves.
The Finnish Lighthouse Society (FLS) and Amateur Radio League of Finland (SRAL) in conjunction with OH-DX-Foundation (OHDXF) and the DX University (DXU) are organizing a first-ever -- INTERNATIONAL YOUTH AT SEA (IYAS) – cultural exchange based radio activity. This first-ever IYAS is observed by several international ham organizations and is a candidate for a permanent annual event.
https://sral.info/2018/06/19/market-calling/
The 2018 youth team members are Nuuti, OH1UBO, Elias, OH2EP, Otava, OH3OT, Mikael, OH3UAF, Pieter, ON3DI, Florian, OE3FTA and Ilie, YO3IMD, all 16 to 25 years of age.
These young operators will be participating in daily workshops of safety and survival at sea in the remote lighthouse. In addition, they will become familiar with the latest digital modes and most important, learning how operating the radio efficiently: Providing OJ0C contacts – and handling the thundering pileups – with a smile by following long-established guidelines as set forth in DXpeditioning Basics from the DXU. Their instructors are those Market veterans: Martti, OH2BH, Henri, OH3JR and Pasi, OH3WS.
OJ0C QSL via OH3JR, Club Log OQRS.
Ads for direct QSL:
HENRI OLANDER, HELAVALKEANTIE 15, FIN 13270, HAMEENLINNA, Finland.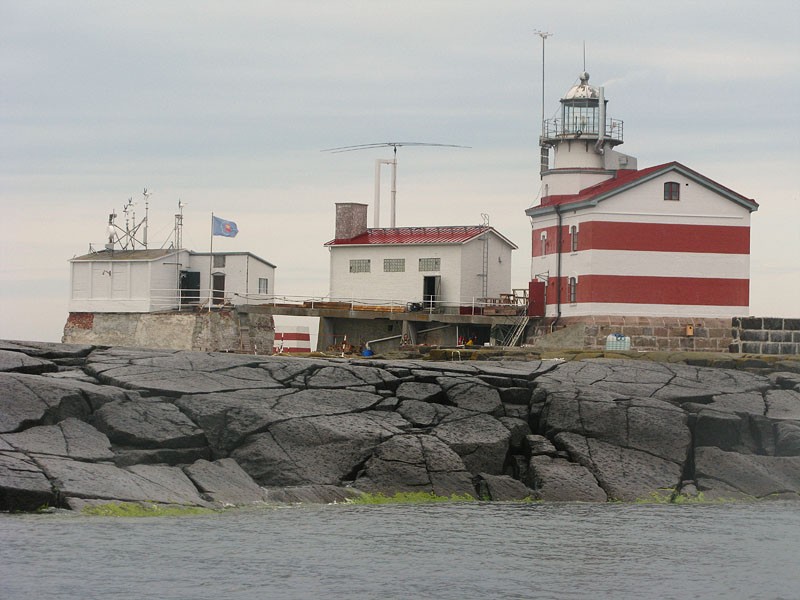 Lighthouse, Märket Island. Author - Camilla Styrström.