TX0A
Maria Est Atoll, IOTA OC - 113,
TX0M
Morane Atoll, IOTA OC - 297P Photo Gallery.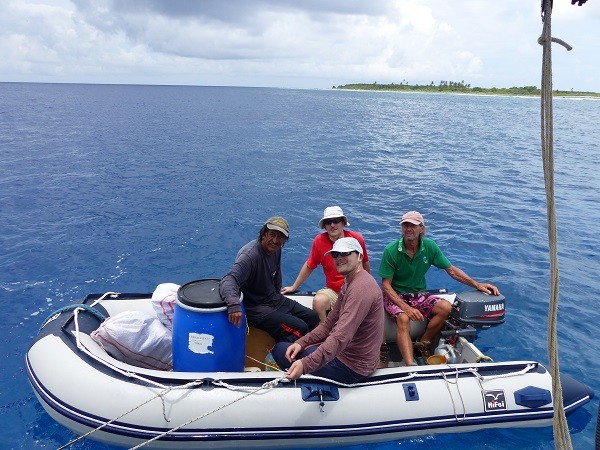 Bernard, Cezar, Adrian, and Jean-Yves with the first transport of materials to Morane Atoll.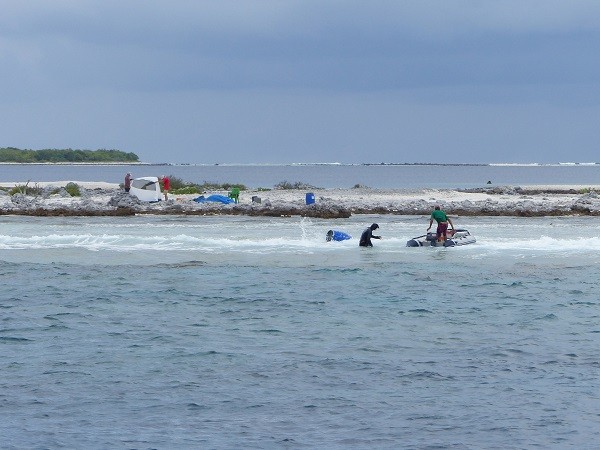 Bernard and Jean-Yves installed a rope between an anchor and a large reef rock, which allowed the dinghy to take trips between the yacht and the atoll.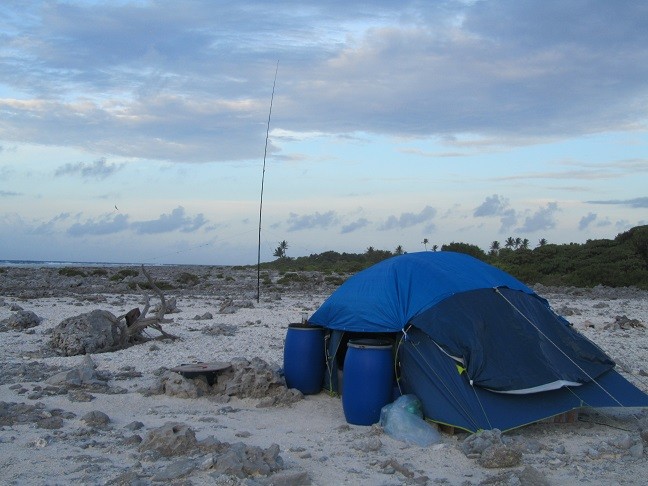 Camp TX0M. Morane Atoll, French Polynesia.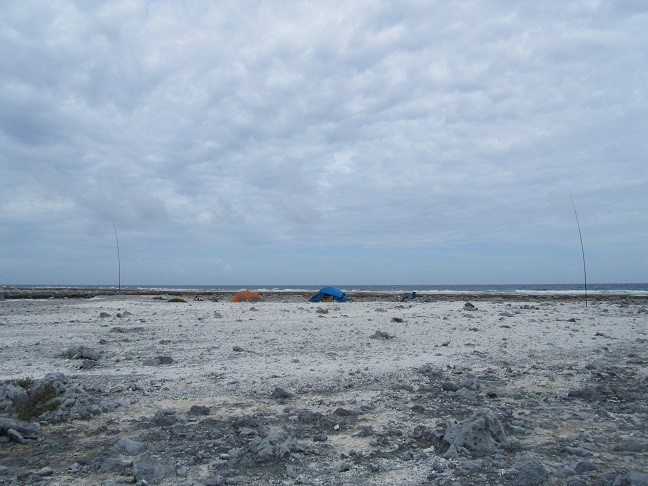 Morane Atoll The operations tent of TX0M.