NL8F , N7RO , KW7XX, AH6HY , NX1P will be active from Kiritimati ( Christmas) Island 27 November - 10 December 2013 as T32RC
They will be active on HF Bands
QSL via N7RO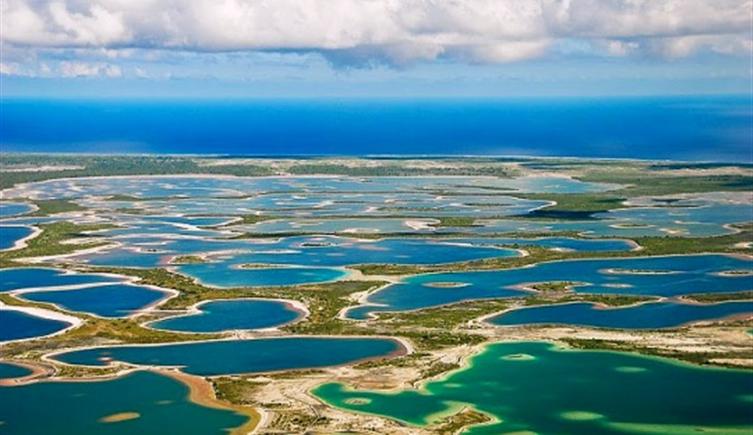 Kiritimati or Christmas Island is a Pacific Ocean raised coral atoll in the northern Line Islands, and part of the Republic of Kiribati.
The name "Kiritimati" is a rather straightforward respelling of the English word "Christmas" in Gilbertese, in which the combination ti is pronounced s, and the name is thus pronounced [kəˈrɪsməs].
The island has the greatest land area of any coral atoll in the world: about 388 square kilometres (150 sq mi); its lagoon is about the same size. The atoll is about 150 km (93 mi) in perimeter, while the lagoon shoreline extends for over 48 km (30 mi). Christmas Island comprises over 70% of the total land area of Kiribati, a country encompassing 33 Pacific atolls and islands.
It lies 232 km (144 mi) north of the Equator, 6,700 km (4,160 mi) from Sydney, and 5,360 km (3,330 mi) from San Francisco. Christmas Island is in the world's farthest forward time zone, UTC+14, and is one of the first inhabited places on Earth to experience the New Year (see also Caroline Atoll , Kiribati). Despite being 2,460 km (1,530 mi) east of the 180 meridian, a 1995 realignment of the International Dateline by the Republic of Kiribati "moved" Christmas Island to west of the dateline.
Nuclear tests were conducted in the region around Christmas Island by the United Kingdom in the late 1950s, and by the United States in 1962. During these tests islanders were not evacuated. Subsequently British, New Zealand, and Fijian servicemen as well as local islanders have claimed to have suffered from exposure to the radiation from these blasts.
The entire island is a Wildlife Sanctuary; access to five particularly sensitive areas (see below) is restricted
http://en.wikipedia.org/wiki/Kiritimati