JH1AJT will be active from Myanmar 15-21 March 2014 as XZ1J
He will be active on High Bands
QSL via home call , LOTW , OQRS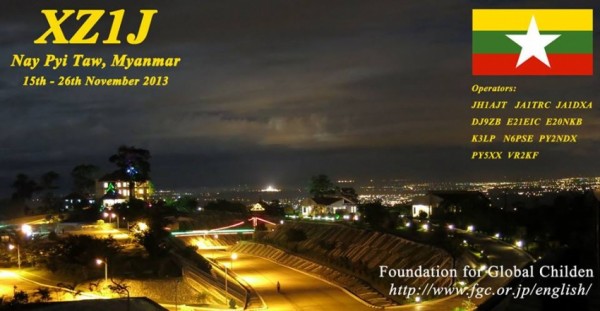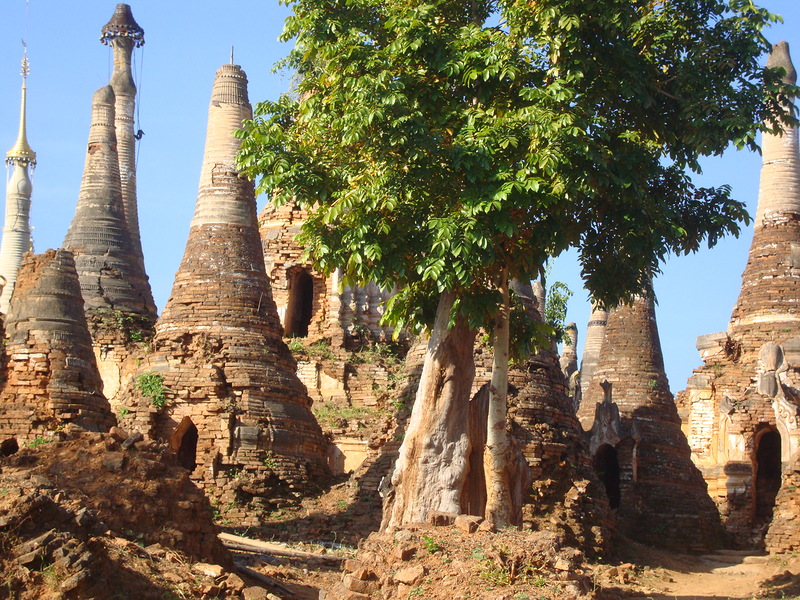 In 1989, the military government officially changed the English translations of many names dating back to Burma's colonial period, including that of the country itself: "Burma" became "Myanmar". The renaming remains a contested issue.Many political and ethnic opposition groups and countries continue to use "Burma" because they do not recognise the legitimacy of the ruling military government or its authority to rename the country.
The country's official full name is the "Republic of the Union of Myanmar" , Pyidaunzu Thanmăda Myăma Nainngandaw. Some countries, however, have not recognized this name and use the short form "Union of Burma" instead.
In English, the country is popularly known by either of its short names "Burma" or "Myanmar". Both these names are derived from the name of the majority Burmese Bamar ethnic group. Myanmar is considered to be the literary form of the name of the group, while Burma is derived from "Bamar", the colloquial form of the group's name. Depending on the register used, the pronunciation would be Bama or Myamah. The name Burma has been in use in English since the time of British colonial rule.
Burma continues to be used in English by the governments of many countries, including the United Kingdom and Canada.Official United States policy retains Burma as the country's name, although the State Department's website lists the country as "Burma (Myanmar)" and Barack Obama has referred to the country as Myanmar. The United Nations uses Myanmar, as do the Association of Southeast Asian Nations, Russia, Germany,China, India, Norway,Australia and Japan.
There are also other variations. Burma is known as "Birmania" in Spanish, Italian and Romanian, as "Birmânia" in Portuguese, and as "Birmanie" in French.The Government of Brazil uses "Mianmar".
Archaeological evidence shows that Homo erectus lived in the region now known as Burma as early as 400,000 years ago.The first evidence of Homo sapiens is dated to about 11,000 BC, in a Stone Age culture called the Anyathian with discoveries of stone tools in central Burma. Evidence of neolithic age domestication of plants and animals and the use of polished stone tools dating to sometime between 10,000 and 6,000 BC has been discovered in the form of cave paintings near the city of Taunggyi.The Bronze Age arrived circa 1500 BC when people in the region were turning copper into bronze, growing rice and domesticating poultry and pigs; they were among the first people in the world to do so.The Iron Age began around 500 BC with the emergence of iron-working settlements in an area south of present-day Mandalay.Evidence also shows the presence of rice-growing settlements of large villages and small towns that traded with their surroundings as far as China between 500 BC and 200 AD.
http://en.wikipedia.org/wiki/Burma