N7OU and NE7D will be active from Vanuatu 12-25 February 2014 as YJ0OU and YJ0ZZ
They will be active on 160-10m
They will be active in ARRL DX CW Contest
QSL info
YJ0OU via N7OU
YJ0ZZ via NE7D
Vanuatu
Vanuatu is one of the many islands that can be found on the Pacific Ocean. It is officially known as the Republic of Vanuatu, although many people are simply naming this place Vanuatu. It is not known exactly at this moment if other small islands like Malo, Aore, Tutuba or Sakao are part of Vanuatu, but these islands are very close to this one. There are also other islands around Vanuatu like Malekula, Epi, Ambae, Maewo, Pentecost and Ambrym. All these islands are neighbors with each other and the ones who are coming in a holiday around this area can visit every island mentioned. This archipelago is close to Solomon Islands and New Caledonia. Moreover, Fiji is also very close to the Vanuatu Island.
When it comes about the history of this country, things are somehow complicated. The first ones who came to Vanuatu were Spanish, and after that the English and French came here too. An independent movement started in 1970, and that's how Vanuatu was born. However, the Republic of Vanuatu was founded 10 years later, in 1980. These days, this island represents an exotic destination for those who are looking for a place to relax.
Every island around Vanuatu is a volcanic island, but there's no danger at the moment. It means that those who want to visit these islands should do it without any worry. For the right price, you can enjoy a long holiday on an exotic island and you will definitely relax yourself. As many other islands from all over the world, Vanuatu has its own culture and music. The Vanuatu music is still very popular, especially in the rural areas of the country. However, this music is mostly based on instruments, like drums with different types of shapes and sizes, gongs, and even stamping tubes. Because the European influence was very big on this island, the citizens of Vanuatu are also up to date with the modern music, and even with the 70's music.
The culture is very sophisticated in here, because it also has some European influence. Vanuatu is divided in three cultural regions: In the North the wealth of a citizen is very important. In the center the Melanesian culture is dominating the area and in the South people are receiving grants and titles. They also have unique rituals for the young men for introducing them into the manhood. For the Europeans and for the Americans these rituals are awkward, but for them is something natural and normal. The official language of Vanuatu is Bislama, although the citizens from here are also speaking English and French. However, the whole community is divided into two major categories: people who are having an affinity for technology, cars, architecture and other modern stuff, and there are people who are still chained to the traditional rituals and culture.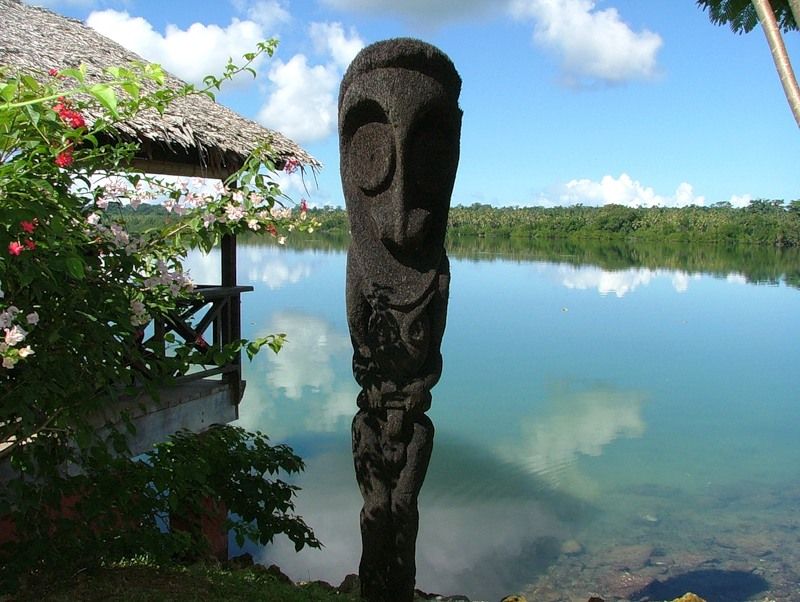 The most popular sport from Vanuatu is football. This country's team is also part of FIFA too, although they've never reached the World Cup until now. The food is not fried in here, and their dishes are mostly focusing on fish, fruits and vegetables. The citizens of Vanuatu are growing their own production of vegetables in their gardens. Some restaurants from there are also cooking European food but they also add a bit of exotic flavor too. As an example, papaya and coconut milk are added to different types of dishes for a better taste. They also have their national dish, called lap lap.
People are considering that if they go in a holiday on an island they will stay away from the technology. Actually, in Vanuatu there are two mobile companies, providing mobile communication. Moreover, a fiber cable placed underwater is connecting Vanuatu to Fiji. So, if you are worried that you can't keep in contact with your family while you are on a holiday in Vanuatu, you should know that they also have a strong internet connection too.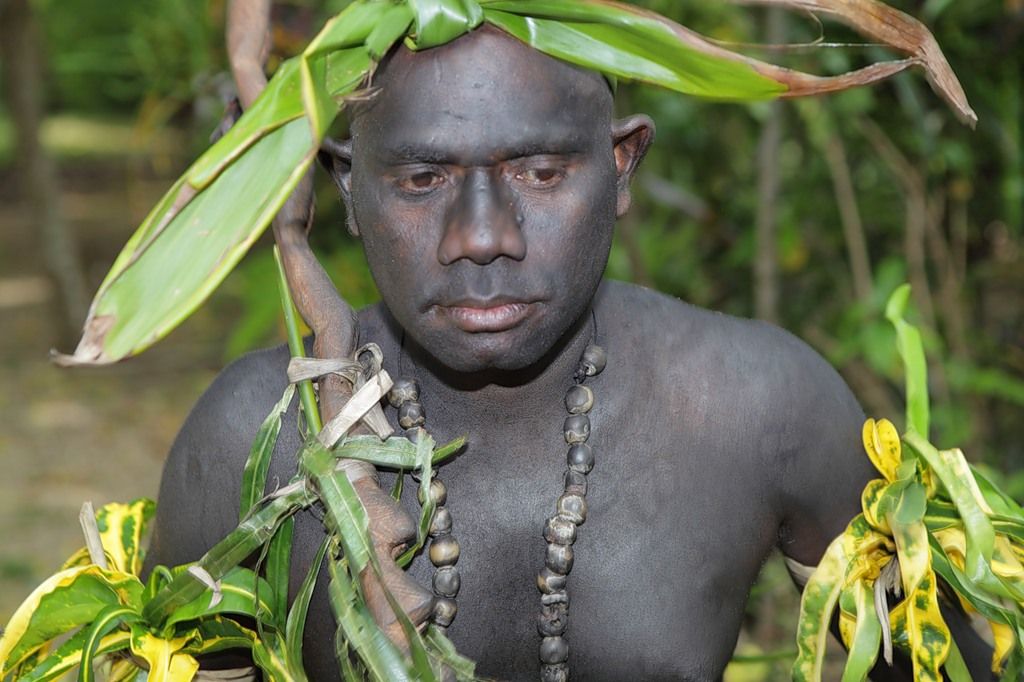 Although the tropical forest is big, while visiting it, you can't find too many species of rare animals or birds. There are only nineteen species of reptiles in here and one of them is the rare flowerpot snake. This is a small snake and it is not dangerous. However, although the fauna from the terrain is not very big, the underwater fauna includes more than 4,000 species of fishes and living creatures. If you like to practice scuba diving you'll definitely see some amazing species of fishes, all with different colors, shapes and sizes.
There are plenty of activates that you can practice while in a holiday on Vanuatu. Some of them are involving water, of course, but while you stay on the beach you can play football or volley. During the night you can visit restaurant or local clubs. If you don't like that kind of fun, during the day you can explore the tropical forest in search for birds or reptiles.
A holiday in Vanuatu is not very expensive, but it depends at what hotel you want to stay. Most of the places from here are well furnished and the conditions are very good, but if you want to stay in the central area of the country of if you want different facilities in your room, like Jacuzzi or a King size bed, you will have to pay something extra. If you're coming in here during summer you don't have to take thick clothes with you. During the winter season the temperature of the water is around 22o C, so imagine how hot the weather is going to be during summer. You might have some problems with the mosquitoes and you'll also need solutions for your skin, especially if you want to get yourself tanned. Many people are opting for tropical islands as their holiday destination because these places are usually quiet and relaxing. If you've had a difficult year and you want to stretch your bones a little and to forget about your problems, Vanuatu can be one of the best solutions for you. Besides the fact that you will have an excellent time, you can also meet new people too.

Video Vanuatu