John, N7CQQ will be active from Samoa in CQ WW DX SSB Contest 25 - 26 October 2014 as 5W0QQ.
He will be in SO Category.
QSL via home call.
Samoa- the perfect place to enjoy peace and Tranquility
One thing you cannot take away from the people of Samoa is their happiness, and they likewise want visitors to be happy too. Famous author- Robert Louis Stevenson can attest to the friendliness of the Samoans – he loved it so much that he was buried there. Following his death, Robert Stevenson was buried in Mount Vaea, after living in Samoa for several years. Stevenson had discovered the Samoan way (Fa'a Samoa) and never wanted to leave, until his death.
Two Samoans exist today; the southernmost territory of Samoa, which is owned by the United States of America, and the Independent Samoa which is ruled by a hereditary head of state. Both Samoa countries share a lot in common, especially in heritage and Language. 5 volcanic Islands and 2 atolls are situated on Samoa, and the Island is located some 2,600 miles from the state of Hawaii in United States. Rose, Aunu's, and Tutuila are some of the Samoa Island located on the eastern side, alongside the Manu's group of Island that comprises of Ofu and Olosega. The Swain's Island has been owned by the Jennings family since the year 1856.
History and Culture of Samoa
It was believed that the Islands of Samoa has been inhabited since the year 1,000BC by a group of Proto-Polynesians; however Europeans did not discover the region until the year 1722, when famous Dutch navigator-Jacob Roggeveen spotted some of the Islands in Manu'a region. Early Polynesians who inhabited the Island were believed to have migrated from South Eastern Asia and later migrated to the east of Cook Islands and Tahiti. Before moving to New Zealand and North of Hawaii. Full-blooded Polynesians are now the modern inhabitants of the new Samoan system.
Samoa was incorporated into the United States under the signing of deeds of Cession in 1900, but the privately own Swain's Island did not become part of United States of America until 1925. The United States of America made use of the strategic location of Samoa during the World War II and in the present times Samoa has a governor, Lieutenant governor and a Legislature. The present capital of Samoa is Pago.
Samoa has a total landmass area of 76.8 square miles and a population of less than 56,000. Present day Samoans are considered to be nationals but not citizens, however many have chosen to naturalized in the United States of America. Samoans still operate a modern day Government system, but the traditional Samoan chiefs still exert a great deal of influence on the governance and culture of the people.
With a literacy rate of around 97%, Samoans are quite sophisticated. Most Samoans speak fluent English and local Samoan language, while the ethnicity composition comprises of Polynesian Samoans (89%), while the Tongan, Caucasians, and other minorities constitute 4%, 2%, and 5% respectively. The Samoan people spend the dollar while the main export is Canned Tuna which can be found in the market. Eco-tourists consider Samoa as a perfect holiday destination, with lots of diving, fishing, swimming, hiking, and snorkeling activities to enjoy.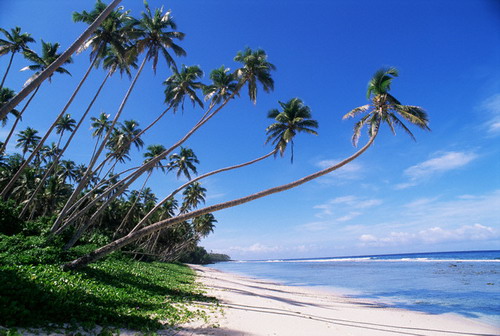 Traveling to, and Lodging in Samoa
There are quite a number of options when it comes to traveling and lodging in Samoa;
The LitiaSini Beach resort- Located at Lalomanu beach and lagoon, visitors to this region can reside in the traditional "Fales" that resemble tiki huts. This lodging has several amenities and they are located right on the beach, with lots of wonderful restaurants, bars and lounges, breakfast, and transport services. View the ocean from the lodges is just few steps away.
The Sinalei Reef Resort and Spa – This place provides lots of tropical gardens nestled against the beach front areas of the Upolu coast. You can get Hotels easily here and these have facilities such as excellent spa and restaurants.You can take some time off to view the beach front and gardens, or get in the spa for some rejuvenating massage or facial while you gaze at the breathtaking oceans.
Sadie's by the sea & Sadie's by the Inn-The Sadie's Hotels group offer lots of excitement and pleasure for visitors at their Inn. They provide some excellent Pago Pago accommodation alongside some fascinating view of the "Rainmaking mountains". Sadie's by the sea & Sadie's by the Inn is located in the Village of Utulei, right on the Island of Tutuila, this is the perfect place to be if you want a combination of traditional Samoan with modern amenities.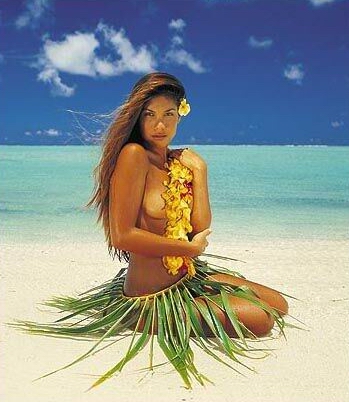 The Cuisine at Samoa
The Hillside Café- This fascinating Café has a perfect 5-star rating from top online reviewers such as Trip advisor. Breakfast, Lunch and Dinner are served with fun fare here, and one of the most delicious cuisine you can find is the home-made Gnocchi. You can also enjoy an array of home-made pastas, desserts and breads here. The cocoa Samoan bean found at this café will make a delicious snack or you can package it and take it home with you.
The Scalini's- Scalini is a wonderful place to enjoy the best of Italian cuisine on Samoa. You can also enjoy some Asian and traditional dishes at this restaurant, these include; Beef eye fillet, Caesar salad, and Sashimi. This restaurant is located right on Moto'tua, Apia on the Upolu Island.
The Goat Island café- This is where you will find most favorite foods such as Burgers, Fried chicken and Cheese foods. It is an ideal meeting place for locals and foreigners alike. This café is located by the sea hotel at Sadie's, you can find lots of sea foods to relish here, and likewise the Sundays Pool side brunch is something you don't want to miss. The Ahi rolls and Shrimp Papaya salad are some lovely foods you can enjoy with some locally brewed Samoan beer.
Samoa offers an excellent Tropic rain forest with tons of un-spoilt beaches for a quiet and calm lifestyle. You can also have a feel of the traditional Samoan culture that spans over 3,000 years and it is the perfect place to re-discover yourself.