Mike, G4BLH will be active from Barbados 26 August - 1 September 2014 as 8P9MC.
He will be active on 20,10m CW, SSB.
QSL via home call.
He will use 100 watt HF transceiver with dipoles and vertical antennas.
Barbados. Country Information
Barbados, island country in Caribbean.
Motto- Pride and Industry.
Capital city- Bridgetown.
Official language- english.
Recognized language- bajan.
Independence from United Kingdom- 30 November 1966.
Currency- Barbadian dollar BBD.
Time- UTC -4.
International phone code- +1-246.
Internet domain- .bb
Barbados is divided into 11 parishes.
International pop star Rihanna, a native of Barbados.
Popular sport- cricket.
8P9MC Barbados. Information for radio amateurs
DXCC country- Barbados.
WAC continent- North America.
Amateur Radio callsign/prefix- 8P.
WAZ zone- 8.
ITU zone- 11.
QTH locator- GK03.
RSGB IOTA- IOTA NA-021 Barbados.
Amateur Radio organization- Amateur Radio Society of Barbados ARSB, member of International Amateur Radio Union.
Address: P.O. Box 814E, Bridgetown
Vice President: Trevor Wood, 8P6TL
Secretary/Treasurer: Michael Williams, 8P6MT
Barbados
Barbados is charming in a distinctive manner. It is one of the most stunning of all Caribbean islands that is set behind the sand and surf. Tourists and travellers from around the world come to Barbados to spend their vacation and holiday, courtesy the affordability level of this holiday destination. Whether you are a little low of the dough or have a pocketful of sunshine, you can definitely find a range of accommodation, tour facilities and more to make the most out of your Barbados holiday!
As mentioned above, Barbados is a Caribbean island, located on the northeastern part of Venezuela. It is called 'Little Britain', because it was under the British colony. Barbados consists of 11 parishes that are divided further into 4 regions. They are Central Eastern Barbados, Bridgetown, Southern Barbados, and Western Barbados. The capital of Barbados is Bridgetown, which is surrounded by the Saint Michael Parish.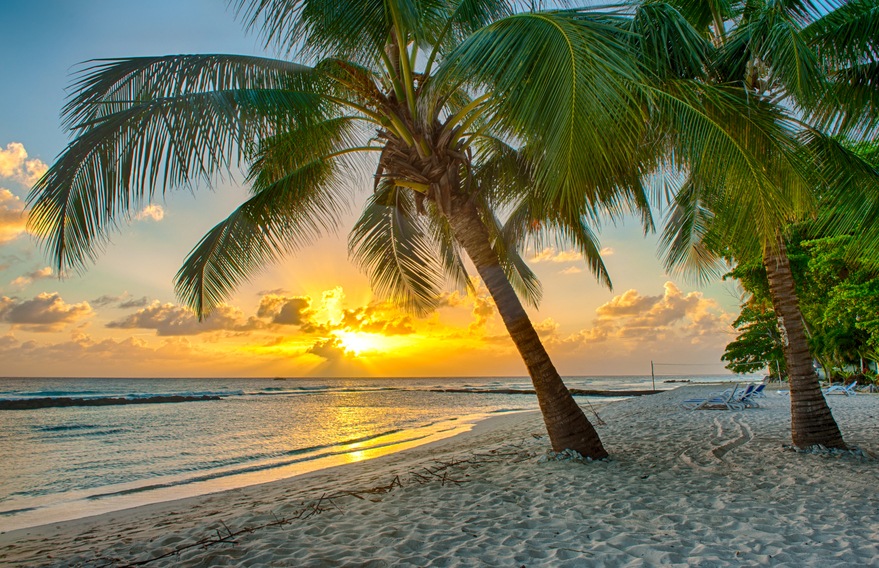 Sunset Barbados
Sightseeing in Barbados
Barbados is an island meant for sightseeing. From stunning and charismatic beaches, exotic caves, lush natural preserves to mystical and mysterious cemeteries and museums, there is something to suit everyone's preference. The island's terrain starts to differ from one parish region to another. For example, the capital city, Bridgetown, is a truly sophisticated and elegant city, whereas, the northeastern part of the island is characterized by broad vistas and hill oriented landscapes.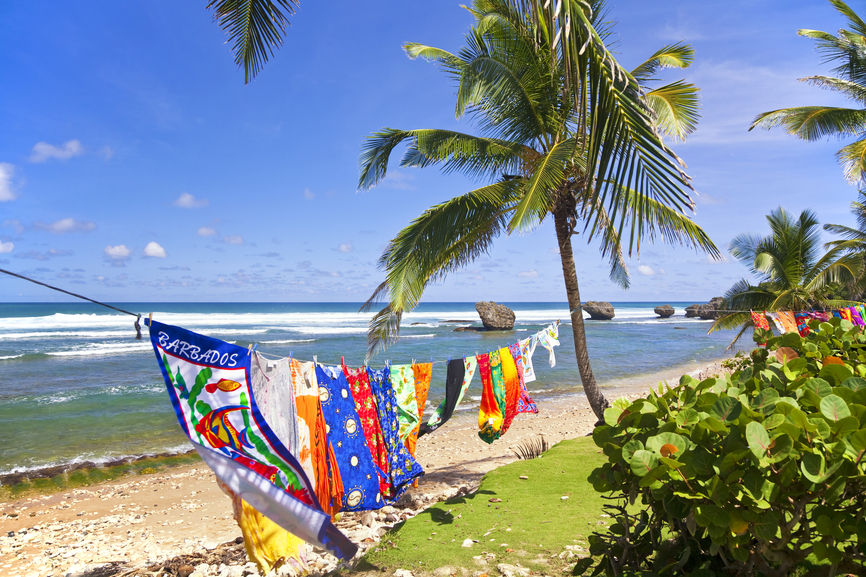 Bathsheba Beach Towels, Barbados
Beaches
Beaches should be the second name of Barbados. The island is defined by its beaches and endowed with a number of them, like Brighton Beach, Bathsheba Beach, Cattlewash Beach, Bottom Bay Beach, Cockspur Beach Club, Miami Beach, Crane Beach, Paynes Bay Beach, Accra Beach, Mullins Beach, Pebbles Beach and the list continues!
Miami Beach or Enterprise Beach (as it is popularly called) is located on the eastern side of Oistins. Miami Beach is a white sandy beach, containing calm, shallow and crystal clear cool water. During the weekends, the beach gets pretty crowded. Therefore, the best time to enjoy turf and sand of Miami Beach is during the weekdays. Then there is the Accra Beach, which is yet another famous beach of Barbados, popularly called the Rockley Beach. It is also a white sandy beach, ideal for swimming and snorkeling.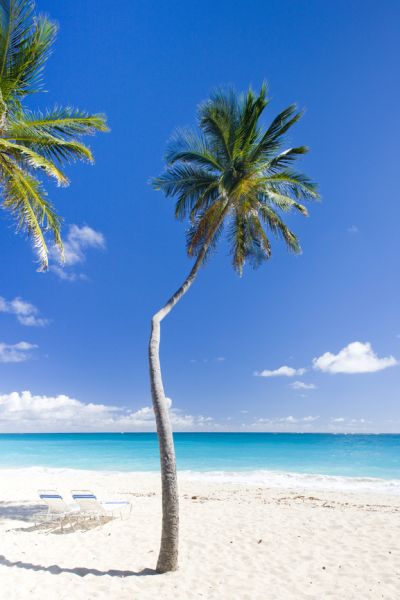 Bottom Bay, Barbados Caribbean
Caves of Barbados
Barbados, as mentioned above is more than just glimmering beaches. Must see places in this island are its caves – Harrison's Cave and Animal Flower Cave. Harrison's Cave is a limestone cavern, made up of subterranean streams, stalagmites and stalactites. Then there is the Animal Flower Cave, which is home to small sea worms that look like flowers. The cave is housed on a coral floor, making it more enigmatic than before!
A tropical island of sheer sophistication and elegance is what Barbados is about. The island is embedded with nature's best, as well as, historical and cultural richness. From affordable lodging and accommodation, to an endless source of sightseeing, Barbados is a buffet of opportunities for tourists and travellers. Spend your holidays here at the island, relax, rejuvenate and rest your soul in return!
Video Rihanna Barbados 2012 Tourism Campaign