JH3LSS will be active again from Bhutan 30 April - 6 May 2015 as A52LSS.
He will operate on 80 - 6m CW, SSB, Digital modes.
QSL via home call, LOTW.
Bhutan. Country Information
Capital city- Thimphu.
Official language- Dzongkha.
Currency- Bhutanese ngultrum BTN.
Time- UTC +6.
International Phone code- +975.
Internet domain- .bt
Bhutan is divided into 20 districts.
National flower- Blue poppy.
National animal- The Takin.
National bird- The Raven.
National butterfly- Ludlow's Bhutan Swallowtail.
National tree- The Cypress.
A52LSS Bhutan. Information for radio amateurs
Amateur Radio prefix- A5.
DXCC country- Bhutan.
WAC continent- Asia.
WAZ zone- CQ 22.
ITU zone- 41.
QTH locator- NL47.
The Mystical Mystery of Bhutan - Now Open For the World to See
A Few Words about Bhutan
Bhutan is a South Asian country, landlocked and situated on the east side of the Himalayas. Its national neighbors are India and China. Thimphu is Bhutan's capital, and is its largest city as well. Until the 1600s, Bhutan was an intersystem of fiefdoms. By the 1900s, they reached full independence.
Bhutan is unique in that it is the happiest nation in Asia, and is even in the top 10 happiest places on Earth. Their geography is also quite unique. The people of Bhutan are mostly Buddhist and Hindu. The nation has become a constitutional monarchy recently. Bhutan is a member of the United Nations and South Asian Association for Regional Cooperation.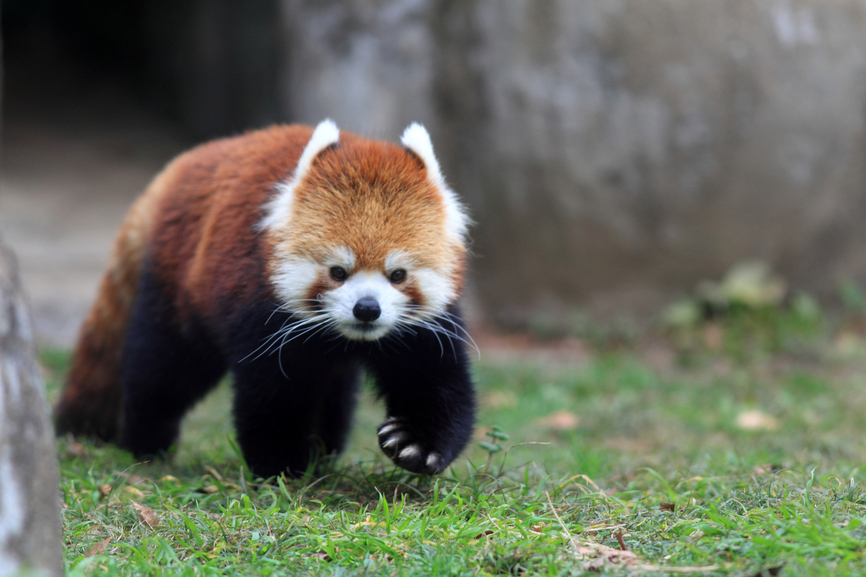 Red panda bear
Getting To and Around Bhutan
There are plenty of ways to get to Bhutan. The nation used to be isolated from the world, but there are now more entering roads than ever, as well an airport.
Visit By Road – If visitors wish to use the road, they must use the Pheuntsholing road that connects Bengal India to Bhutan.
Visit By Air – For connecting flights, one must find a flight using the Bhutan or Drukair airlines. These airlines land in Bhutan's international airport called Yongphulla. This airline is also very young: it is only a couple of years old.
Once one arrives at Bhutan, there is one primary way to get around: by road. In Bhutan, there is a road by the name of The Lateral Road. This road connects Phuentscholing to Trashigang. It runs through the most populated places including Trongsa and WangduePhodrang. It also connects to the nation's capital. This road is not perfectly paved, however, and caution must be used while traveling on it (there are steep cliff drops, dangerous turns, and landslides).Bhutan requires tourists who come to visit to pay a 250 dollar fee daily unless they are Bangladeshi or Indian citizens.
Culture
Because the country has been becoming more connected to the rest of the world, there is an interesting modern vs traditional dynamic. The Bhutanese are mainly separated into the Ngalops and Sharchops groups, known by the western world as Eastern and Western Bhutanese people. There is a third group known as the Lhotshampa, which reside in the south, but these people are closer to those in Nepal. These southerners take up nearly half the population, and have been in conflict with the rest of Bhutan. These groups have fought over who has the right to stay in the lands, how the people are to dress, and even the language they speak. Many refugee camps have been the result.
Bhutan culture is alike to Tibet's in many ways. A large portion of their culture is connected to Buddism. The country has a high illiteracy rate of nearly 40 percent of the population.
Despite its rural nature, the nation has many towns. These include SamdrupJongkhar, Trashigana, Damphu, Jakar, Mongar, Paro, Punakha, Thimphu, Trongsa, and Phuentsholing.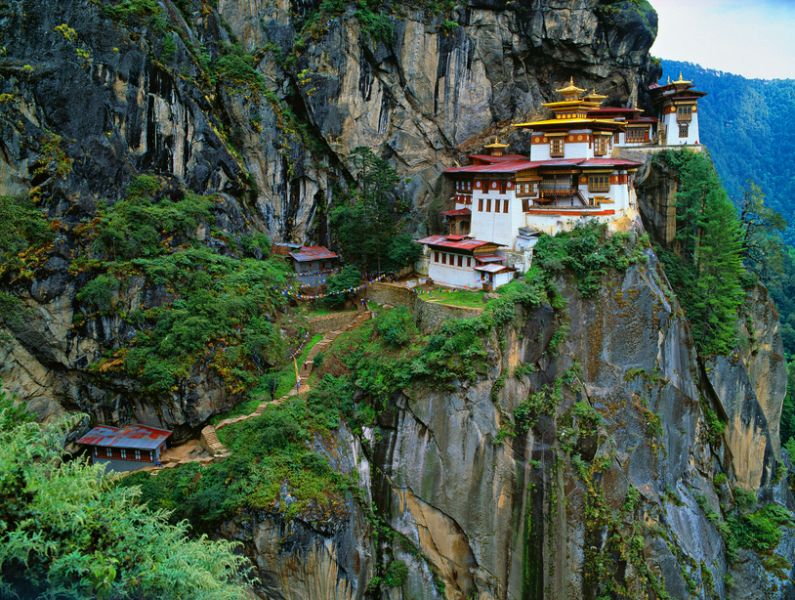 Himalaya, Tibet, Bhutan, Paro Taktsan, Taktsang Palphug Monaster
Nature
The nature of Bhutan deals majorly with its completely steep lands and rushing rivers. The result of these landforms turns into a watery valley that empties into India. The nation's elevation goes as low as approximately 660 feet to as high as 23,000 feet. This, and their climate variations, truly makes it a unique place on earth.
Bhutan has a collection of extremely important animals due to their endangered or otherwise rare status, including the golden langur, sloth bear, one-horned rhinoceros, and Bengal tiger. Other fascinating animals that inhabit these lands are the black bear, takin (its national animal), red panda, barking deer, and wild pig. The flora consists heavily of pine forests, bamboo trees, and fruit bearing species. There are more than 5,200 species in Bhutan.
Bhutan also has a concentrated amount of fungi that is not seen in other parts of the world, including the critical Ophiocordycepssinensis fungus, and the mycorrhizal species. These fungi are used in ancient Asian medicines.
Sports
The Bhutanese are an active people. They have national sporting competitions, particularly in archery, which is their national sport.
Archery competitions – Inthese competitions, targets are placed about 100 meters from each other. The people are separated into teams, which stand at the opposite ends of the area, and from these points they shoot the target. These competitions are also social events and many people come to attend. There is even singing, dancing, and drinking.
Digor – Digor is another sport the Bhutanese often take a part of. This game is extremely similar to what westerners call horseshoe throwing or shot put.
Football – Like most places on Earth, the Bhutanese's favorite sport is Football. Their national team has made it into the World Cup 2002, and had an amazing match against Montserrat where they won 4-0.
Cricket – Interestingly enough, cricket is also a very popular sport in Bhutan. This is due to Indian influence via the television.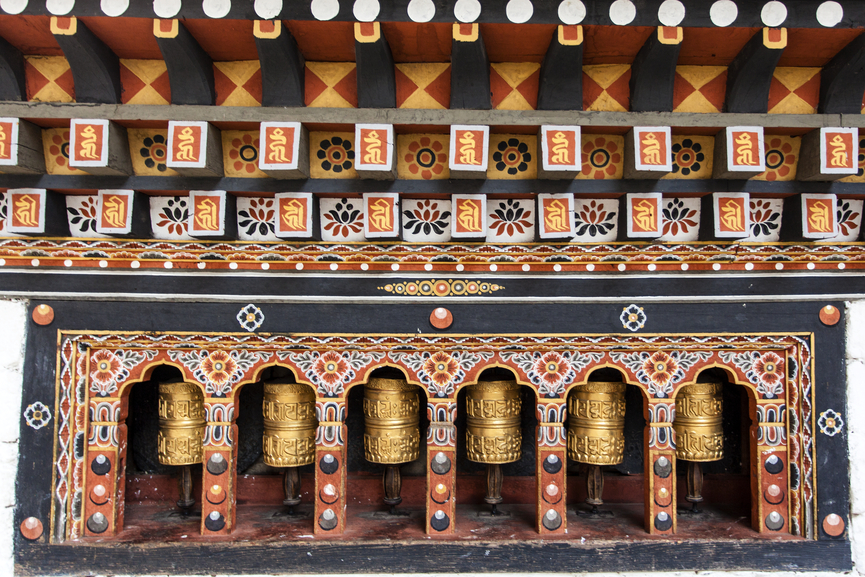 Inside the Trashi Chhoe Dzong in Thimphu, the capital of the Royal Kingdom of Bhutan
Where to Stay
Bhutan has some of the most beautiful hotels in the world that tourists should look into.
Uma by COMO – The Umba by COMO hotel in Paro, Bhutan is the most luxurious hotel in Bhutan. There are incredibly spacies rooms the size of houses, a restaurant, and more. This hotel is a perfect combination of cozy, clean, elegant, and absolutely breathtaking. So many views in Bhutan are absolutely gorgeous, but Uma by COMO offers its best angle.
Amankora Hotel – the Amankora hotel in ParoBhutan is wonderfully perfect for couples. The rooms are secluded and private, and the nature is just outside the door. This hotel is perfect for those who wish to have an intimate experience. The rooms are species, the food has been reported to be magnificent, and the local charm is more than evident.
Zhiwa Ling – The Zhiwa Ling hotel in Paro, Bhutan is similar to the Amankora Hotel in that it offers wonderful intimacy and a great closeness to the people. The room service is superb, and the bathtubs are divinely therapeutic.
Conclusion
If you have saved the money and are looking for a calming, spiritual, and beautiful experience in the high altitudes that only Bhutan brings, this nation is the best location for your getaway.
Video Bhutan