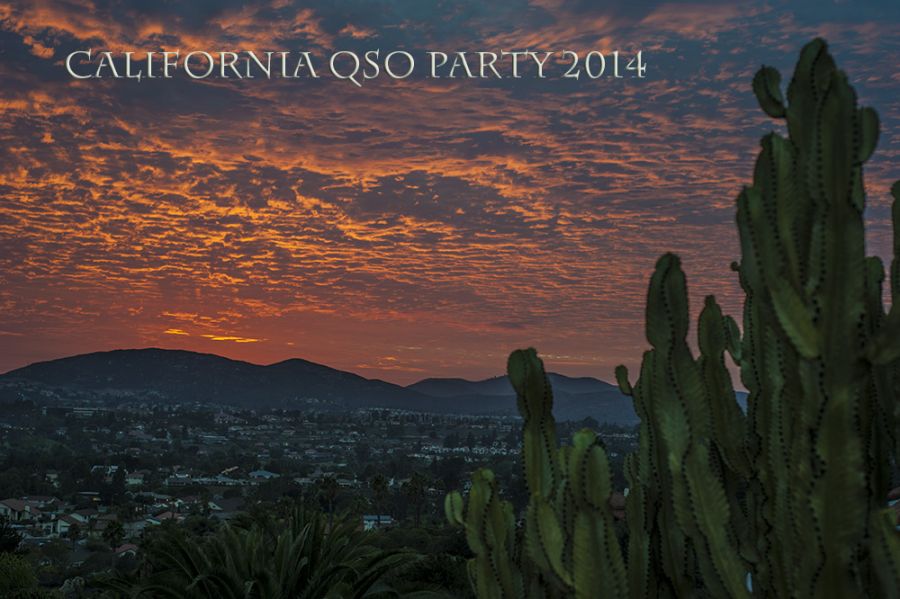 California sunset north of San Diego
49th California QSO Party 2014
Invitation
This is not a typical HF contest, not like the hundreds of weekend events that block the bands with meaningless "five-nine" or "5NN". This is a slower pace, geographically focused chase for stations in the long stretched State of California. The state is about 1250 km long, of diverse landscape and climate. There are 58 counties in California and all of them are going to be represented on the air during the QSO Party weekend. California stations work everyone, even though only North American states and provinces count as multipliers. Each phone contact gives 2 points each, while telegraphy exchanges are worth 3 points. Same station can be worked on both modes on the same band. The bands to be used are 160, 80, 40, 20, 15, 10 and 6, as well as 2 meters. The QSO Party time span is 30 hours giving opportunity for DX stations to catch both Short Path and Long Path openings. Start at 16.00 UTC on Saturday, October 4th, 2014 until 22.00 UTC on Sunday.
Please mind that not all US stations with figure "6" in the call sign are actually located in California, and quite many California operators use their previous call signs from other call areas. The complete rules and a list of counties are posted on dedicated website http://www.cqp.org
I myself will try to be on the air during the CQP this year even though my San Diego county is not at all rare. Some groups plan to travel to counties with little ham population.
See you on the air.
Henryk Kotowski, K6JHF (also SM0JHF, D44CF)
September 26, 2014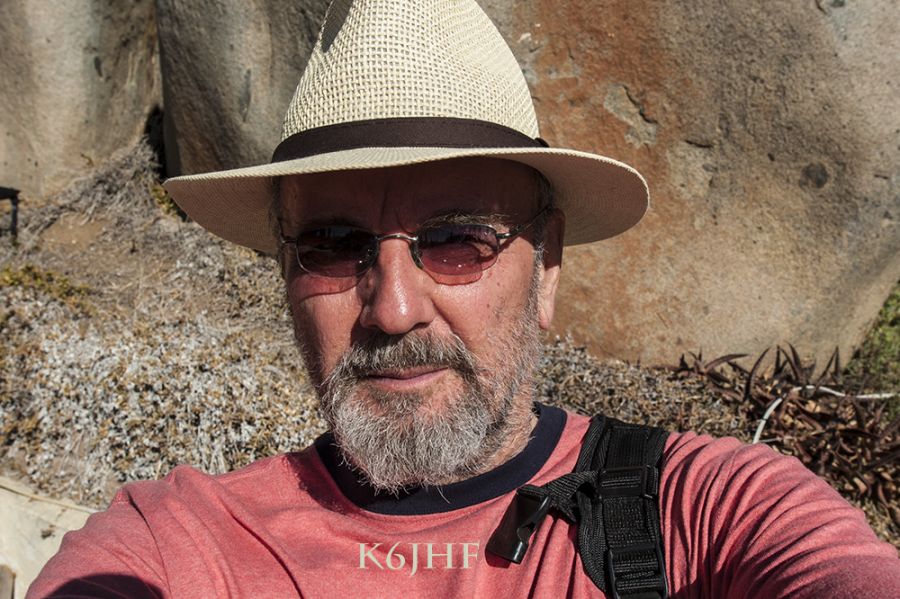 The author in San Diego