Corfu Island - SV8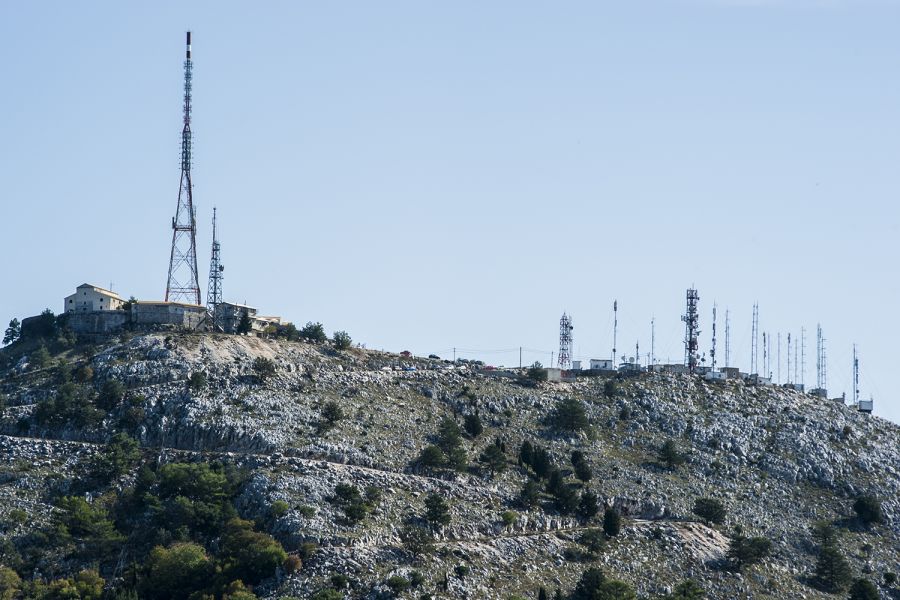 The top of the highest place of Corfu. Mount Pantokrator has hundreds of antennas on top at 905 m a.s.l. Amateur repeater SV8Z on 145.735 MHz is located here. Albania is visible to the east, while Italy can be seen only when the visibility to the west is good.
This small island in the Ionian Sea, next to Albania, is the most densely populated region of Greece, also the only place of contemporary Greece that has never been occupied by the Turks. Corfu — locally referred to as Kerkyra — is a peaceful holiday destination for many Europeans today, but its history, due to strategic location, has been violent and turbulent.
Corfu is not well represented on the amateur HF bands. There is the Kerkyra DX&Digital Club in town, so some local people are interested in radio, electronics and computers. However, most of the HF activity from Corfu is by visiting radio enthusiasts from other countries.
Corfu belongs to the Ionian Islands, which are listed as EU-052 in the IOTA Directory. For DXCC, these islands count as Greece. So there is not much attention paid to such places. I do not care very much for counting islands nor entities on someone's list, Amateur Radio for me is not about bookkeeping.
When I visited the island I met one local radio prodigy who was interested in the HF spectrum, besides computer programming, VHF and electronics in general. His name is Spyros and he is 19 years old now. At the front door of the house where he lives with his parents near the town Kerkyra, a notice informs the neighbours and visitors that a legal amateur radio station is installed inside and the antennas comply with the regulations. Aerials are restricted in this region due to frequent lightnings.
Spyros has since November 2012 the call sign SV8PEQ and is a member of the local club. His interest in radio started when he was only 12 years old. It is not easy to pursue a technical passion in such places with little hi-tech around. Nevertheless, while attending high school, Spyros has already spent some time at the communications centres of the local airport and the seaport. There he displayed his talent as a technician and a radio operator. His present radio station is composed of discarded equipment from such places. He was given defective items, which he repaired or used parts for his own projects. This reminds me of the times when my generation of radio amateurs had this approach to the hobby. We did not do any computer programming, though. Spyros does, and he is using the computer and the Internet to learn and broaden his knowledge.
SV8PEQ can be heard mostly on SSB on the upper bands. He has only simple vertical radiators and no one to help him to learn the Morse code. He should be shown practical advantages of using telegraphy. As far as I know, no one in Corfu is using CW. Except occasional visitors.
My suggestion for all those holiday-style DXpeditioneers, no matter where to they go, is to try and support local radio enthusiasts. Get in touch with some local enthusiasts and see if you can contribute in some way. I know well that not all local operators need help and very few are actually interested in meeting visitors. However, there are always people like Spyros, who do both.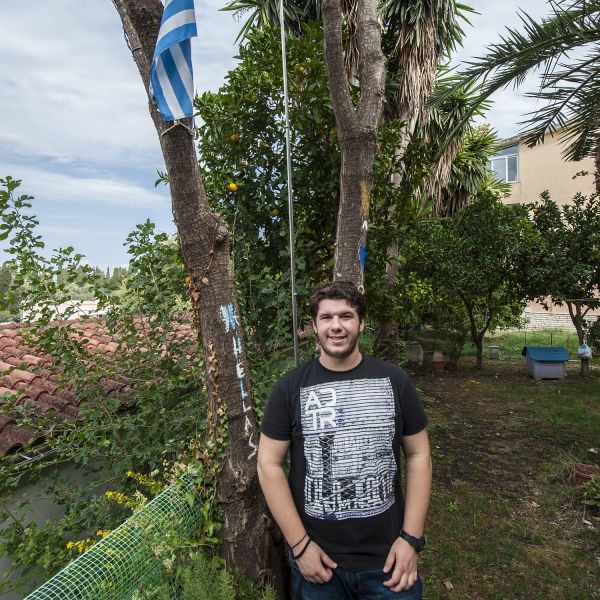 Spyros, SV8PEQ, in the backyard with a CB antenna modified to 24 MHz behind him.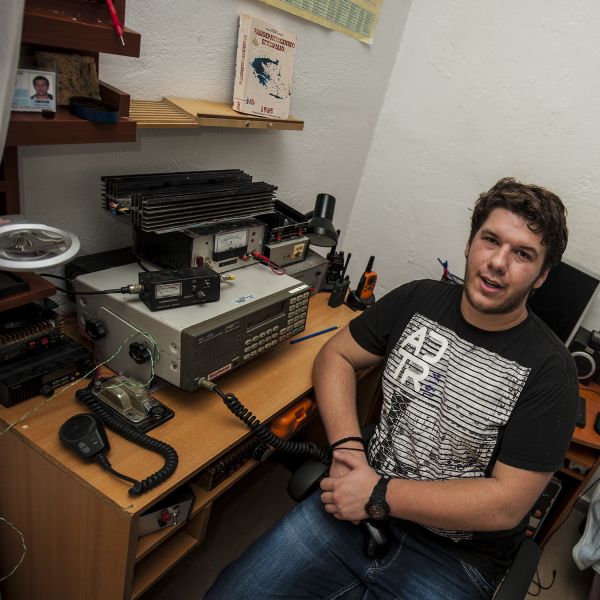 The radio shack of Spyros, SV8PEQ, in Corfu Island. The ship radio Raytheon 152 was damaged and given to Spyros to play with. Now it works on all bands.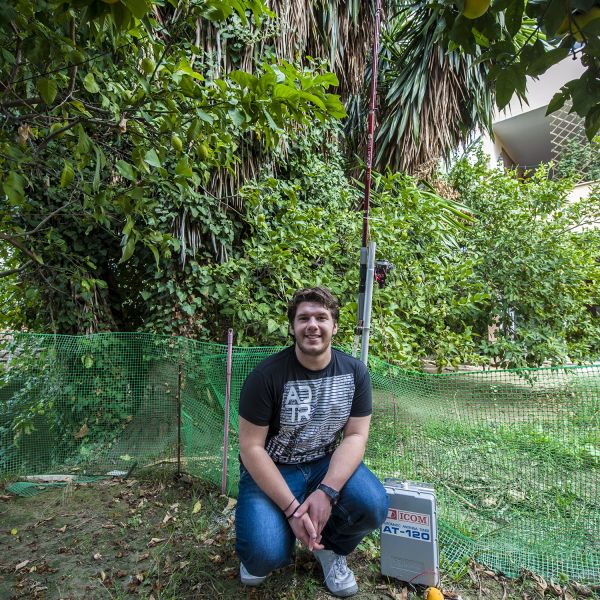 SV8PEQ in the garden. The ICOM antenna tuner was defective when he got it. Now it works on many bands with a fishing rod radiator.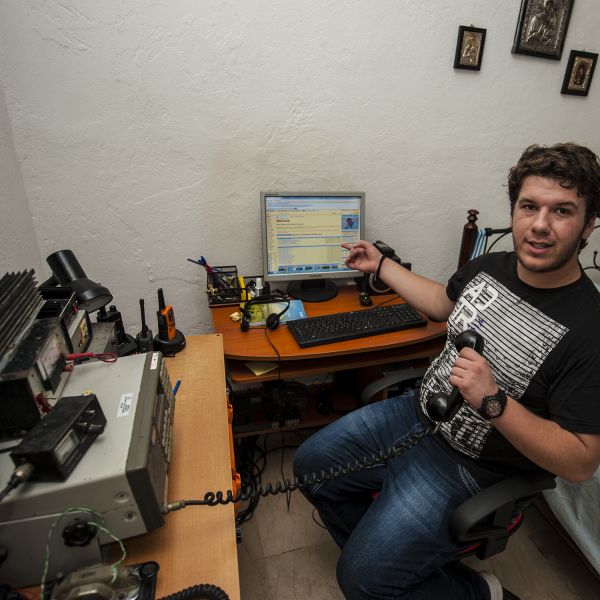 The Internet is important today for sharing information and knowledge - says Spyros, SV8PEQ, in his radio corner.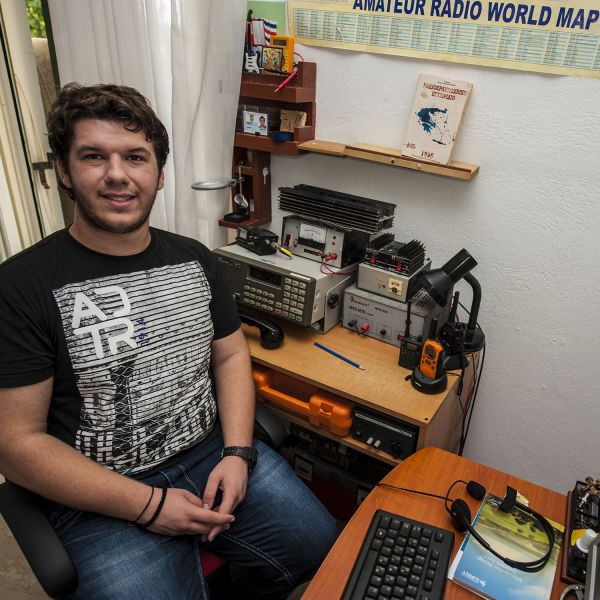 Sure, I would like to learn and use CW, but I need a teacher, at least in the beginning - Spyros, SV8PEQ.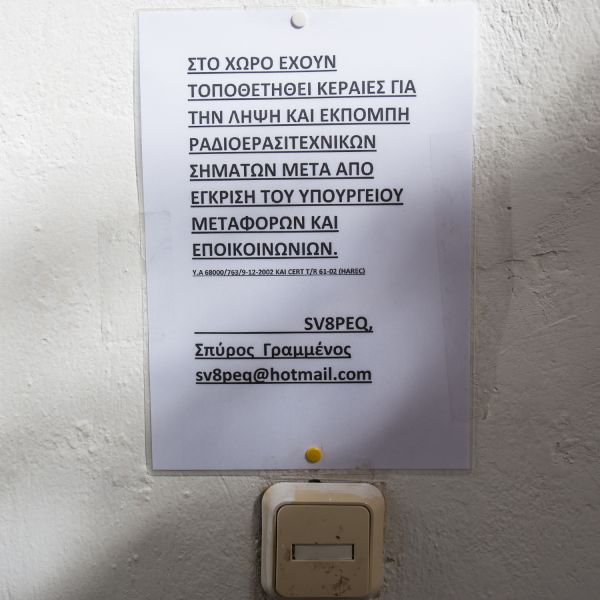 The notice at the front door.
Henryk Kotowski, SM0JHF
25 March 2015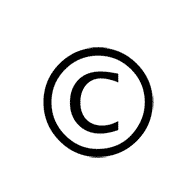 For https://dxnews.com