DX Coffee and the DX University assign the 2015 Best Communication Award to K1N, Navassa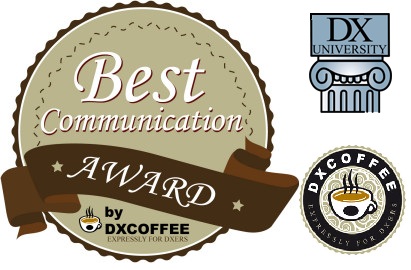 The 2015 Best Communication Award is assigned to K1N, the DX Pedition to Navassa, that took place in February 2015.
This DX pedition deserved our recognition for having captived the ham community in the difficult task to activate this very rare entity after many years' attempts.
The DX pedition website, got us involved in many details. Just see the amount of daily updates during the operation's days, with directions and advices to increase one's chances of a QSO. We have appreciated a lot the several pictures and especially the video, made with a GoPro camera, mounted on Jerry WB9Z's head.
Not just the website, also social media played a role, with an excellent use of Facebook (a lot of news and pictures) and some Tweets.
In addition to the proper award, we have once again considered a few "special mentions" for those DX peditions who have stand out as far as communication is concerned. These special mentions will be announced shortly on these pages.
Fabrizio IU0BMP
Award Manager