Tamas, HA7RY
There are many illustrated reports from DXpeditions, but rarely can we see a DXpeditioneer at home. I visited Tamas, HA7RY in his home near Budapest in Hungary. His antennas are designed for DXing and contesting, with emphasis on DX chase. Friends call him Tomi, and it seems that after a series of DXpeditions in recent years, he has gained many new friends all over the world. However, it was an old friend of his who motivated him to travel and be on the other side of the pile-up.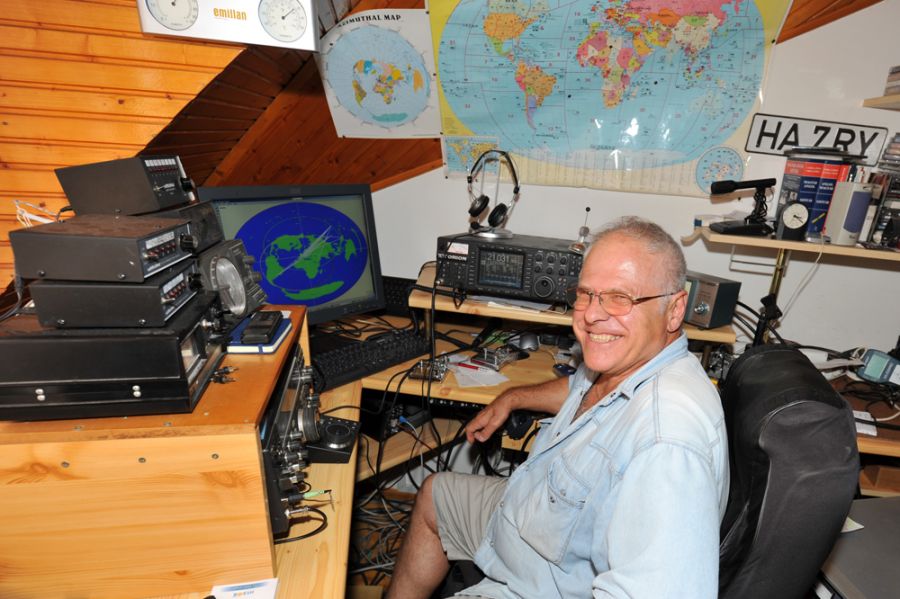 Tamas, HA7RY in his well-equipped radio room.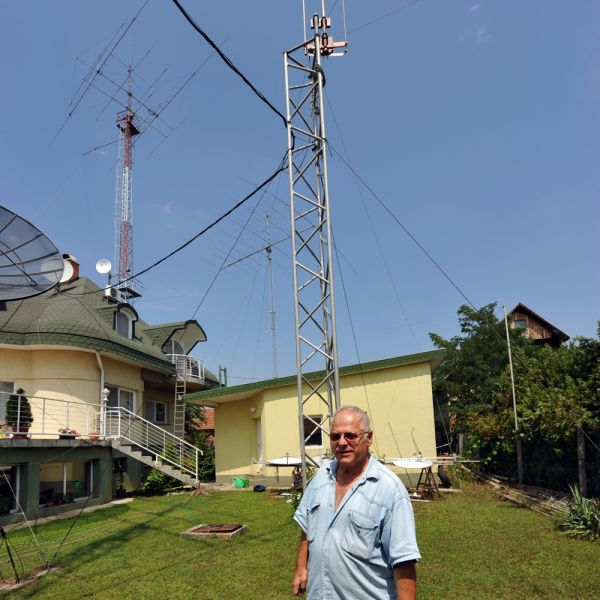 Tamas, HA7RY among the antenna towers.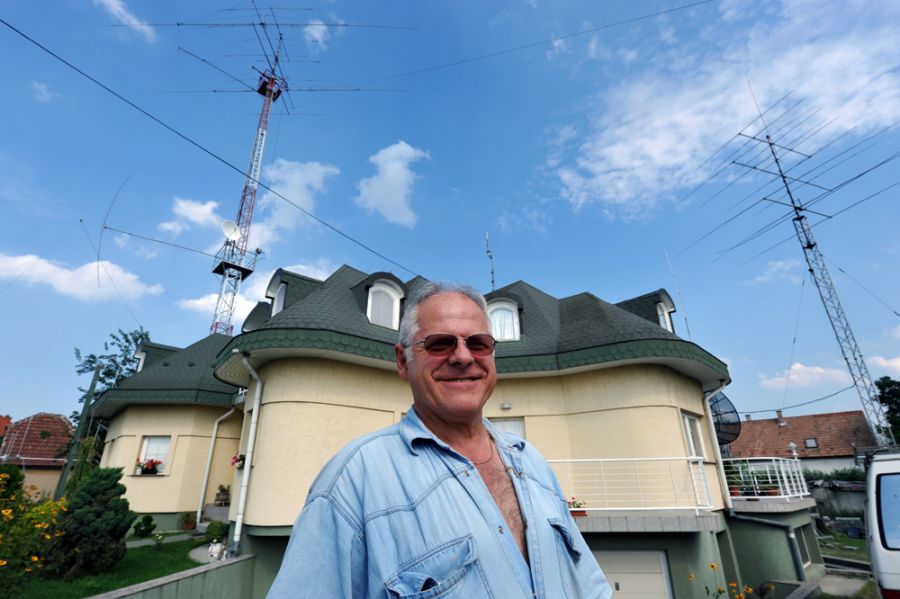 There are antennas for all bands from 1,8 MHz at HA7RY in Fot, near Budapest.

Tamas has just passed the sixty-year threshold. He got his call sign in 1970 at the age of 17 and unlike many others, he has not changed it since. As it was usual in this period, he mastered the art of telegraphy and it is still his favourite mode. His two year older friend George, HA7JV also liked CW, but left Hungary in the middle of the 70s. The two met after 34 years and decided to combine their forces and visit some distant places. George, in the meantime, has become AA7JV and lives in Florida, USA.
The first joint DXpedition took place in 2007 and they sailed to Willis Islets in the Pacific. The call sign was VK9WWI. The next year they went to the Bahamas and San Andres atolls. After that, in 2009 the duo activated Mellish Reef and Chesterfield Islands in the Pacific. Their efforts were recognized by the Yasme Foundation in January 2010. A year later they went again to the Bahamas and battle-tested the floating vertical directional array of their own design. A review of this array was published in QST magazine in April 2013. The antenna is manufactured by Tamas and available on gardenbeam.com
The most recent adventure of the two, together with other operators, was in November 2012 on Saint Peter and Saint Paul Rocks near Brazil. I am curious to see what the next target of the team will be. Most likely a place found in the upper part of the Most Wanted List.
The calls that Tamas has used in the past 7 years are as follows: HA7RY, VK9WWI, C6AGU, 5K0T, VK9GMW, TX3A, PT0S, and SI5E while attending a DX meeting in Sweden in 2010.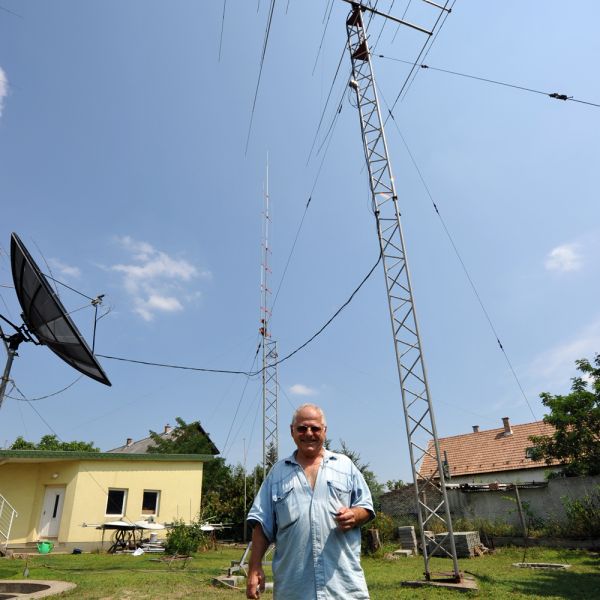 Tamas, HA7RY has an average city lot for his antennas, but the antennas are more than average.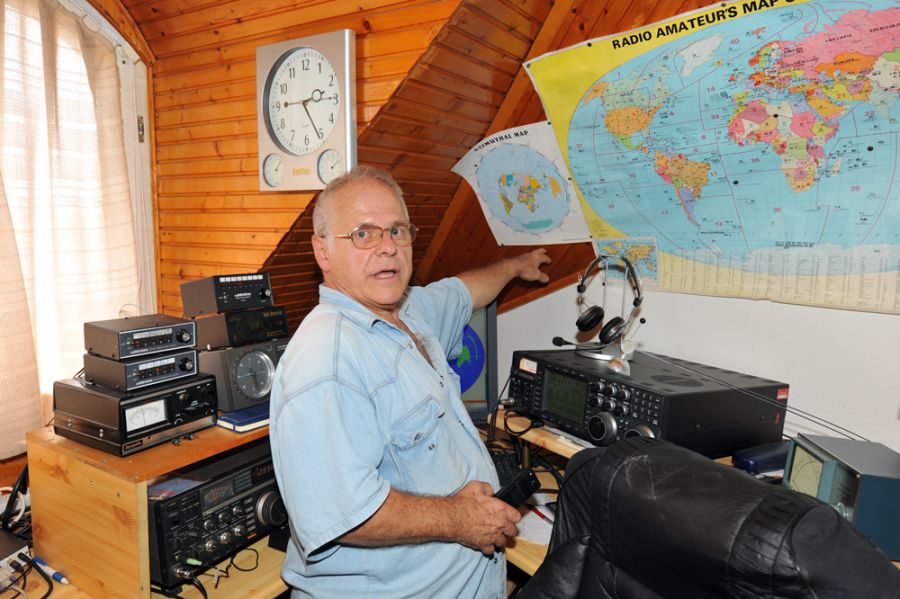 Pacific is both difficult and dangerous, but challenging - says Tamas, HA7RY and points at the map in his radio room.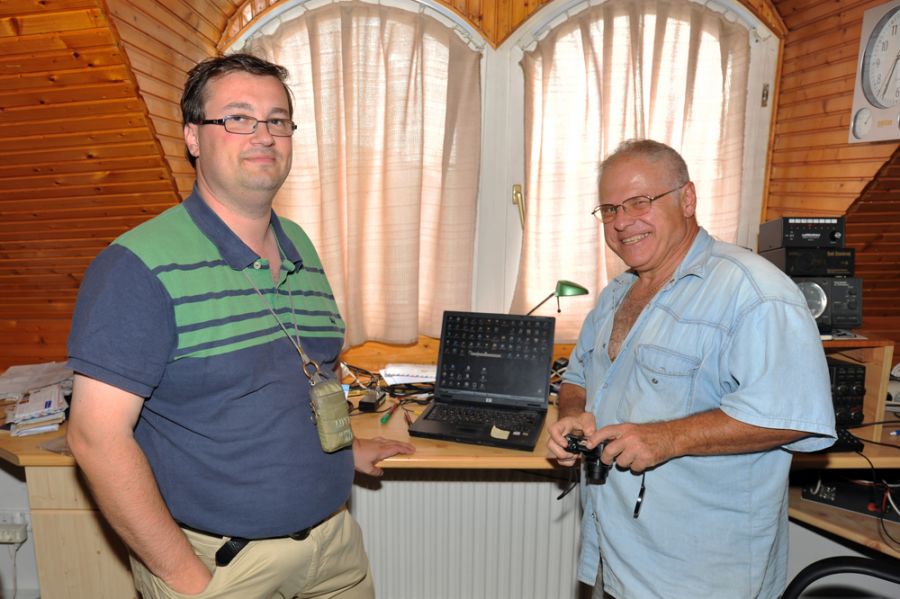 left - Krisztian, HA5X - a good friend and on-the-air assistant during expeditions, right - Tamas, HA7RY in his radio room.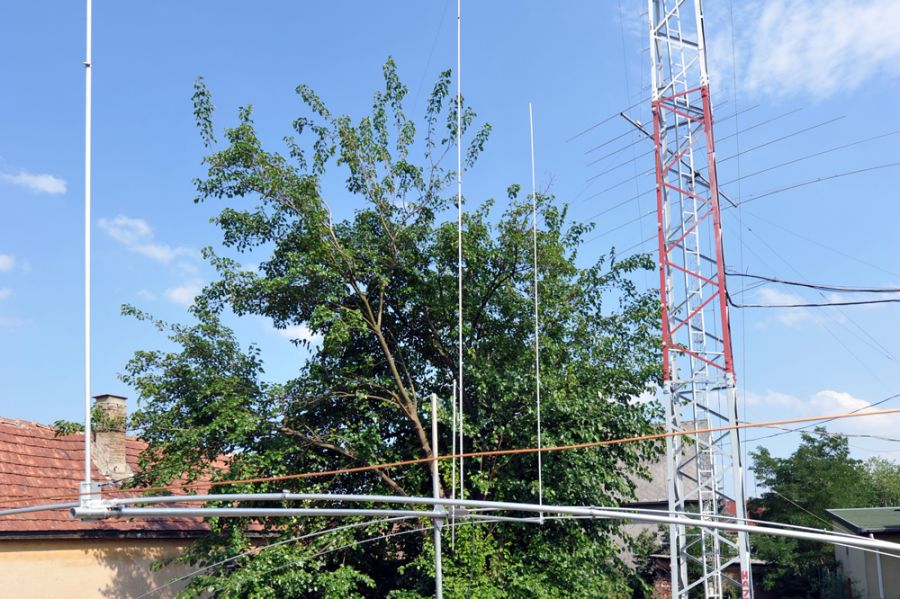 The Garden Beam antenna of own design and construction. It is almost invisible for the neighbours.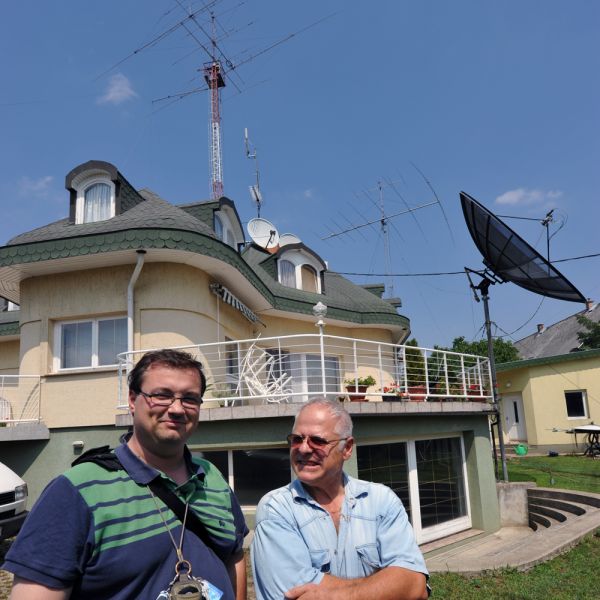 Krisztian, HA5X and Tamas, HA7RY say "goodbye and until next time!"
Henryk Kotowski, SM0JHF
2014 05 30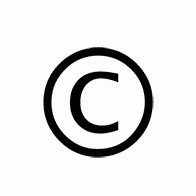 AT DX News