Rick, AI5P will be active from Grenada Island 12-22 August 2014 as J3/AI5P.
He will be active on 40-10m mostly CW.
QSL via home call.
Grenada Island.Country Information
Grenada (Island of Spice) is an island country in Caribean sea.
Grenada consist Grenada island and six smaller islands.
Motto: Ever Conscious of God We Aspire, Build and Advance as One People.
Capital - St. Georges.
Official language- English.
Currency- East Caribean Dollar.
Time- UTC -4.
Phone code- +1-473.
Internet domain- .gd
Grenada is providing 20% of world supply of nutmeg and mace crops.
National bird Grenada- Grenada dove.
National flower- Bougainvillea.
J3/AI5P Grenada Island. Information for Radio Amateurs
ARRL DXCC country- Grenada.
IARU WAC continent- North America.
CQ Magazine WAZ zone- 8.
International Telecommunication Union zone- ITU 11.
QTH locator- FK92.
RSGB IOTA award reference- IOTA NA-024 Grenada.
Radio Amateur organization- Grenada Amateur Radio Club GARC.
President- J39CO.
Secretary- J39BK.
P.O. Box 737, St. George's, Grenada Island.
Grenada Island – Come Visit the "Island of Spice"
Grenada Island is just one of seven islands that make up the country of Grenada. Tucked into the southeastern Caribbean, it is a neighbor to Trinidad and Tobago and Venezuela.
The "Island of Spice"
Grenada is often called the "Island of Spice", since it is among the largest exporters of mace crops and nutmeg. The climate of this lovely island is tropical, and the average temperature year-round is 82F (28C). Most people travel to Grenada during the dry season, which runs from January to May. The rainy season lasts from June to December.
What You Should Know
If you are traveling to this balmy island, bring along lightweight and waterproof clothes. They will help you keep cool as you explore the area. Waterproof clothingis especially important during the rainy season.
Touring and Snorkeling in the Islands
Many companies run coastal tours and snorkeling tours in the islands of Grenada. The instructors are usually Dive Masters, with a great deal of experience in diving and snorkeling. You will travel to popular dive spots and even into marine protected areas to discover the unique undersea world of the islands.
Tours also make beach stops, so you can take off your finds and bury your toes in the sand of one of the powdery soft beaches. You can even book private charters, where it will be just you, the ship's crew, and your party. You may arrange dinners of lobster and wine after your snorkeling experience.
Entertainment and Nightlife
Unlike some of the quieter island areas, there is plenty to do at night on Grenada Island. The music is an eclectic mixture of reggae, calypso, and soca that will make your late nights memorable. There are drum festivals and karaoke nights, too.
The Owl Bar offers the best of Grenada and Grand Anse. They specialize in local entertainment, and host a full service restaurant and sports bar. This bar is located on Grande Anse Beach, known worldwide for its beauty and crystal-clear waters.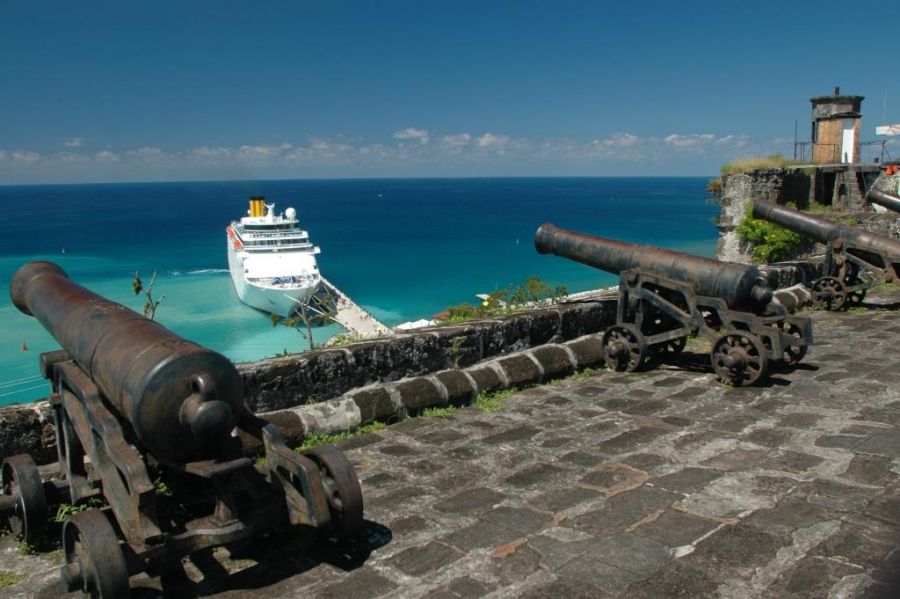 History Buffs' Paradise
Take some time to visit the Grenada National Museum to learn about the colorful past of the islands. The French built the museum building as part of the original Fort George in 1704. The British used the building as a female prison all the way up to 1880.
The museum building has also been used for a hotel and a warehouse, and it now displays exhibits and historical artifacts uniquely linked to Grenada. They cover the many years of fishing, whaling, plantations, archeology, transport,and technology.
Enjoy weekly activities at the museum. Fridays host live cultural performances in singing, drumming, dancing, and jazz. You might also enjoy the St. George's by the Sea Historical Tour that travels along the St. George coastline. Then you can dine outdoors at the Bistro.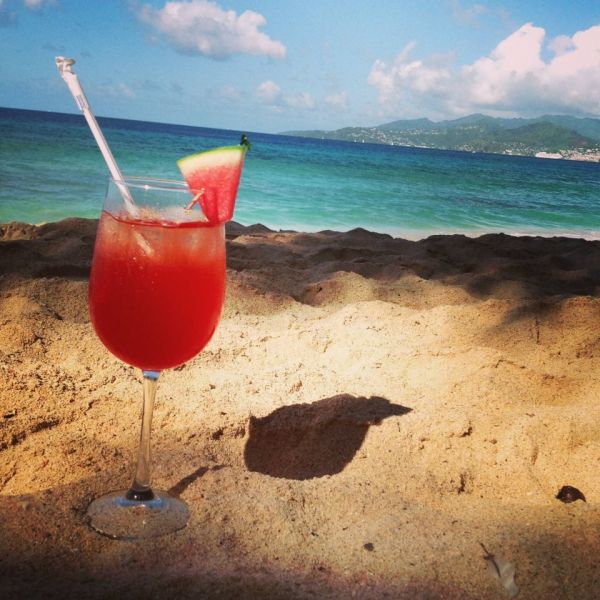 Protect the Natural Beauty
Just an hour from St. George is Belmont Estate. This offers you a wonderful experience, and it will enhance your holiday, even as you learn about and help to maintain and protect the natural environment of Grenada Island. The Belmont Estate gives you a historical look at the traditions, culture, and flavors of the island in an Eco-friendly way.
Video Grenada Island.