The call sign OK4MM appears from time to time on this DX News portal, as well as on some other DX related web pages, mostly announcing activities from islands of the IOTA programme. When I recently visited Jarda at his countryside QTH, I recalled a comment posted under one of my reports on DX News about a Big Gun station. Someone made a plea for some presentations of successful radio amateurs with average antennas and average equipment. Here comes the first one.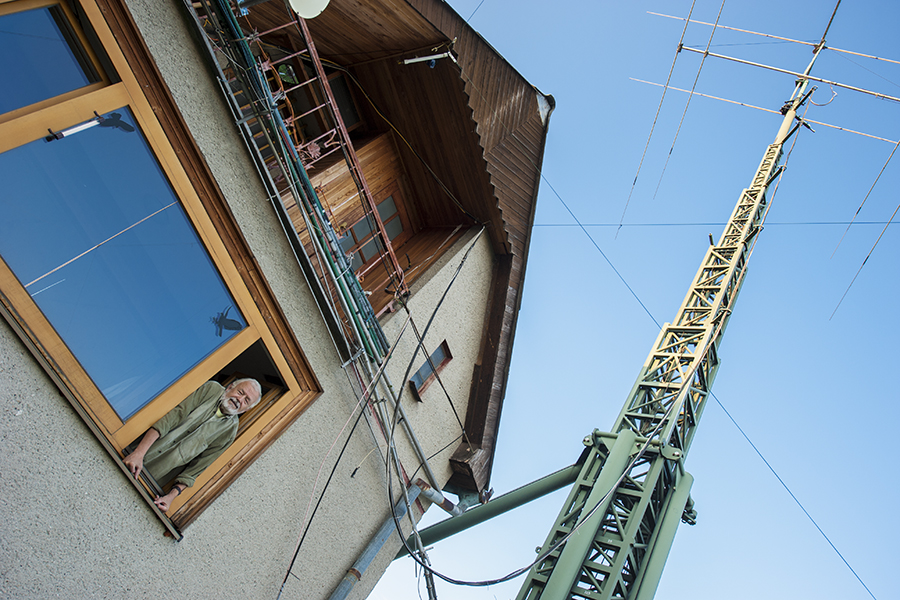 Jarda, OK4MM lives in a small town in southern Moravia, the eastern part of Czechia - or Czech Republic. However, ten years ago, he moved his radio equipment to a rural cottage, far from civilisation. The electromagnetic noise generated today by households is a nuisance even in small towns.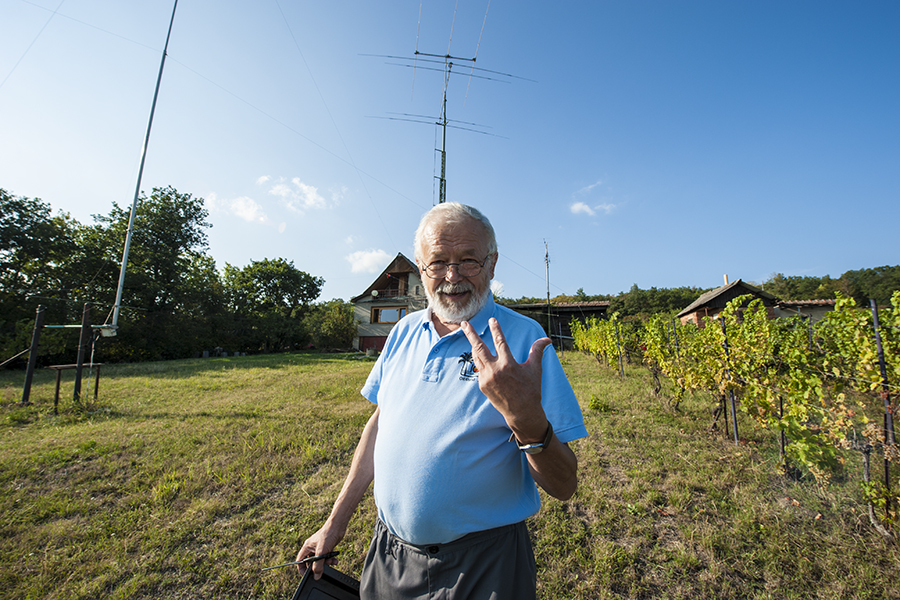 Here I have three of my favourite things - radio, my dog and the vineyard.
Jarda is now over 70 years old, or should I say young. He received his first licence 50 years ago, a couple of months before the Soviet invasion on Czechoslovakia in 1968.
To get the permit, he had to wait 5 years participating in club activities. His first call sign was OK2PBM.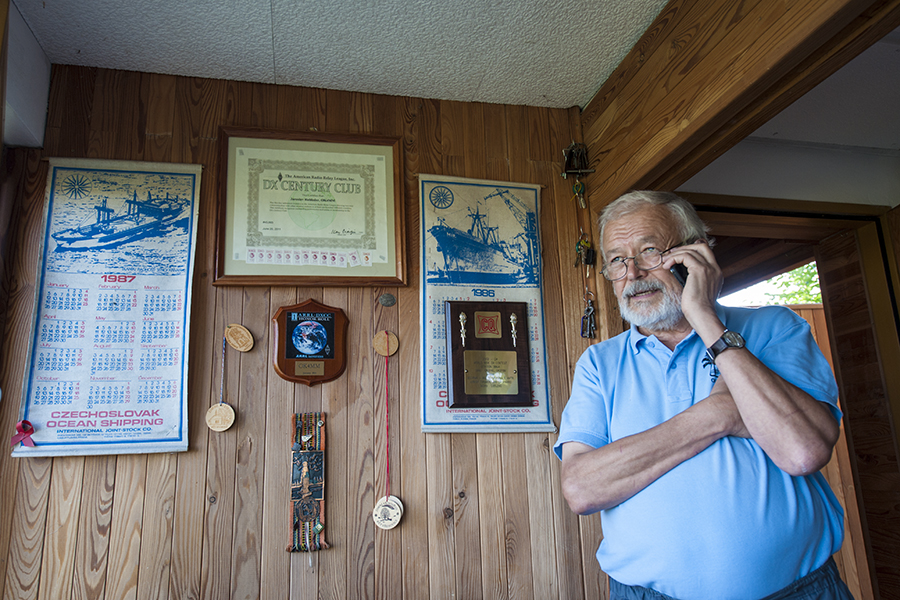 Jarda, OK4MM is on the phone trying to arrange a small club gathering. There are few memories on the wall behind him. Calendars from the time he was at sea and a few radio trophies. The one in the middle is the DXCC Honor Roll #1 plaque right under the DXCC 340 certificate. On the right, a CQ contest plaque won from 9M6A station in Eastern Malaysia in 2002.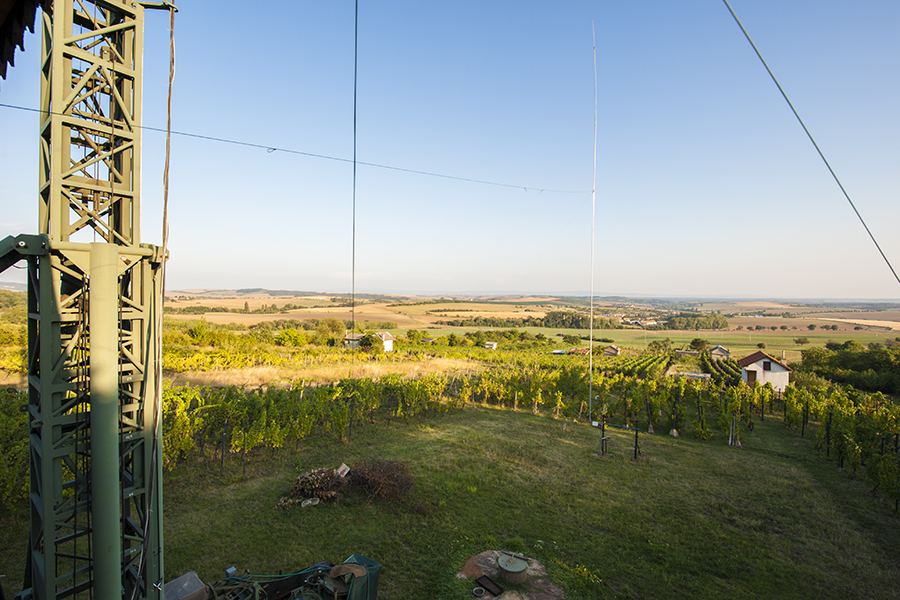 A view from the radio room on the upper floor of Jarda's countryside cottage. Many grapevine plants, and some fruit trees, live here in harmony with radio antennas. On the left, the telescopic aluminium tower is next to the house, while a low-band vertical is in the center of the photograph. This is a flat area at about 300 m a.s.l. (1000 ft), but Czechia is mostly a mountainous country.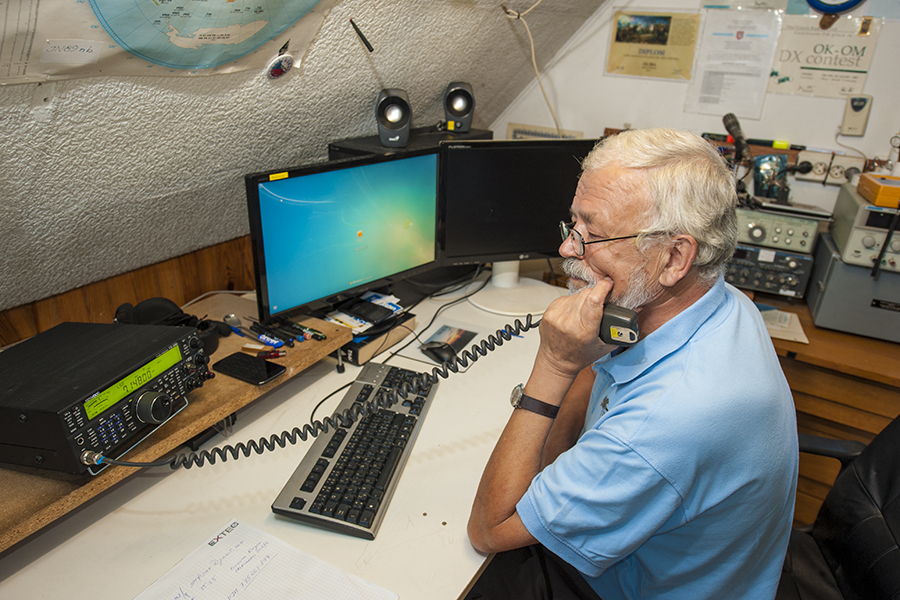 Inside the radio room there are no piles of expensive equipment. He is a competent DX-er through knowledge and patience. Jarda spent 5 years at sea working as a ship radio officer. In the 1980s many radio amateurs from Czechoslovakia, which has no access to any sea, were recruited to work as Sparks aboard large vessels. He visited many DX places and was frequently on the air as OK4PBM/MM. At that time there were 3 call districts in OK land, the figure 4 was used by maritime stations. When it became allowed, he changed his home call sign to OK4MM.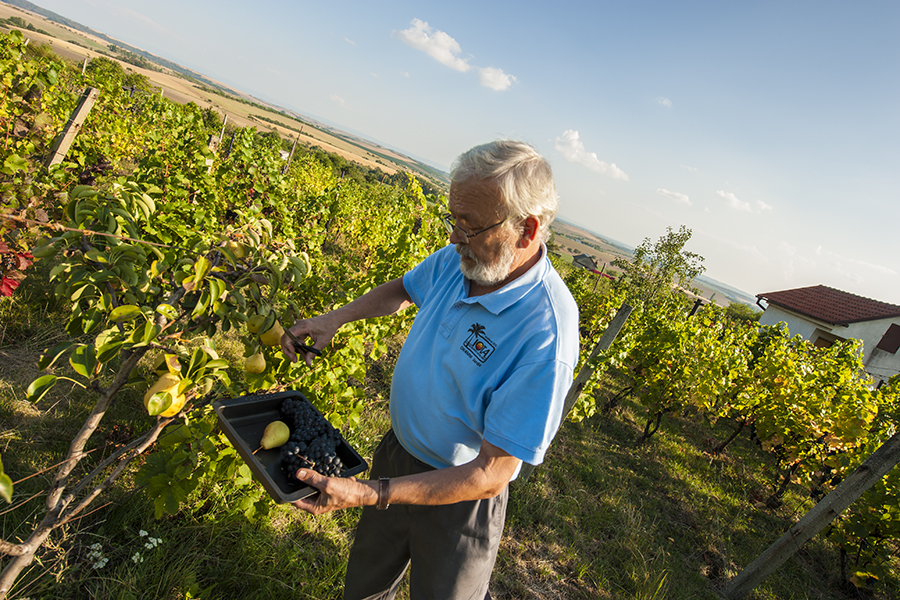 The summer of 2018 was very good for grapes and other fruits. The 2018 vintage is going to be excellent and abundant in Moravia because of much sunshine and little rain. Harvesting of grapes takes place in September.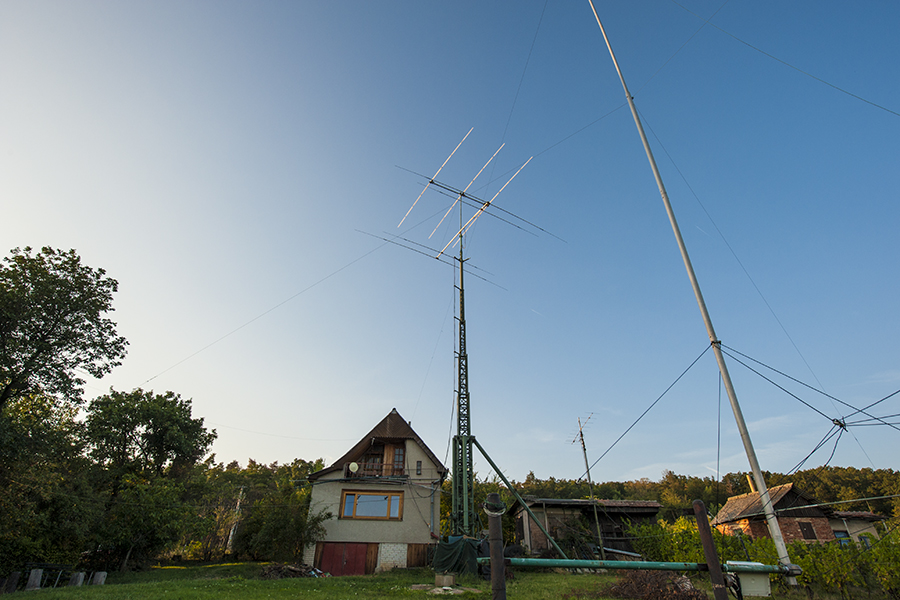 Relatively simple antennas, usually low power, sometimes even QRP, but the results are spectacular. Being on the DXCC Honor Roll and having 161 DXCC entities confirmed on 1.8 MHz using this relatively simple setup is an achievement. Jarda has also visited almost 70 DXCC entities and was on the air from about two-thirds of them. In the past 20 years or so he has activated many islands.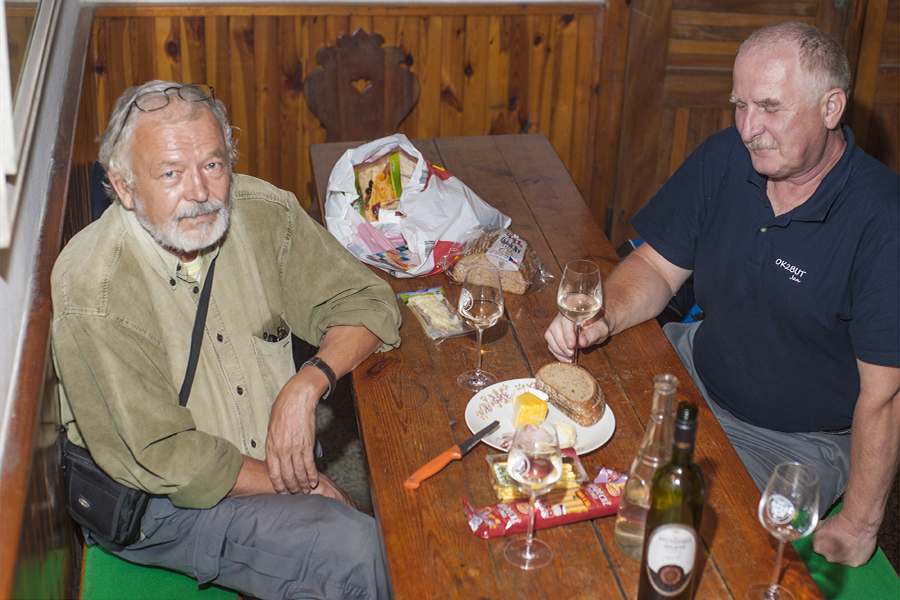 This is a typical radio club meeting in Czechia. Location - a wine cellar, one of many in the region. Jarda, OK4MM on the left and Jan, OK2BUT on the right. They belong to an old radio club OK2KYK, where basic classes in amateur radio are now arranged for children. Sometimes the rural site of OK4MM is swarming with teens who get on the air using his antennas. Recently, three new boys have received their licences as a result of these club actions.
The wines we tasted during this club meeting were truly excellent. Unfortunately, they are not exported so I will have to return to Moravia to enjoy the 2018 vintage.
The bottom line is that it is not necessary to spend a fortune to have good results in DXing. A decent location, efficient antennas and of course good skills are mandatory, though.
Text and photographs
Henryk Kotowski, SM0JHF
September 2018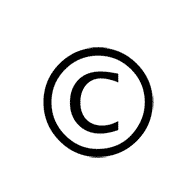 https://dxnews.com