DE3BWR and DD0VR will be active from Mahe, Praslin, La Digue, (IOTA AF-024), Seychelles Islands 3 - 30 November 2014 as S79VR.
They will be active on HF Bands.
QSL via DD0VR.
Informaton from DE3BWR:
Dear DXérs !
Regards to all from near Rosenheim / Bavaria .
This year we , Bigi DE3BWR and Heli DD0VR and our travel partners Petra and Didi , will go to the Seychelles Islands Mahe ,Praslin,La Dique between 3´d of November to 30´th of November.
The Call is S79VR and I make 500Watts SSB on IOTA frequency´s , 5Watts on qrp frequency´s with KX3 and HL-1.1KFX QRO and KX1 QRP with Vertical , Singlequad,Doublezepp and Currentsumeantennakit by DL1VU .
Hope to work all incoming calls in this time and 73/72/55 de Heli and Bigi .
Ciao , Ciao !
Seychelles, officially the Republic of Seychelles, is 155 island country in Indian Ocean.
Capital city- Victoria.
Official languages- English, French, Seychellois Creole.
Ethnic groups- 93.2% Seychellois Creole, 3% British, 1,8% French, 0,5% Chinese, 0,3% Indian, 1,2% others.
Currency- Seychellois rupee SCR.
Time- UTC +4.
International phone code- +248.
Internet domain- .sc
International Telecommunication Union prefixes for Republic of Seychelles- S7A-S7Z.
DXCC Country- Republic of Seychelles S7.
WAC continent- Africa.
WAZ zone- CQ 39.
International Telecommunication Union ITU zone- 53.
RSGB IOTA program:
IOTA AF-024 Inner Islands.
IOTA AF-025 Aldabra Islands.
IOTA AF-026 Cosmoledo Islands.
IOTA AF-033 Amirante Islands.
IOTA AF-035 Fraquhar Islands.
QTH Locator- LI75.
There's Never a Wrong Time to Visit the Seychelles
The Seychelles Islands are kissed by tropical warmth year-round, so a visit anytime will be a welcome respite from your daily routine. The trade winds govern the patterns of weather in the islands, with the months between May and September being windier and cooler. This is not as good for sunbathing, but it's ideal if you want to sail.
If you are coming to relax on the beaches, April and October are your best bets. The best times for diving and snorkeling are during April, May, October, and November. These months give you the most comfortable water temperatures and great visibility.
The Festivals Are a Must to Attend
The SUBIOS festival shows off the extraordinary world underwater through competitions and film shows. The "Festival Kreol" is a full week of Creole tradition and heritage, celebrated in October every year.
The Sailing Cup is a sailing event on the international scale. It can be seen in January of each year. In November, you can attend the International Fishing Competition. Other festivals and competitions occur throughout other times of the year.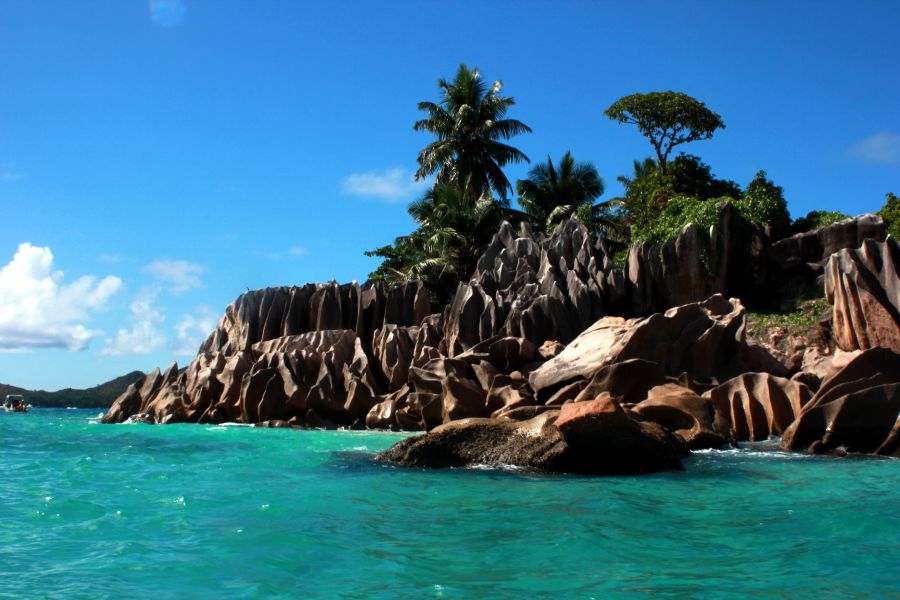 A Museum of Life
The island chain is quite literally a living museum of beautiful natural history. It is also home for some of the rarest species of plants and animals on Earth. Almost one-half of the land mass of the islands has been set aside as nature reserves and national parks. The country prides itself on its far-reaching policies of conservation, providing impressive protection for the various ecosystems in the islands.
Did You Know?
The Praslin's Vallee de Mai was once believed to have been the original Garden of Eden.
Dive into the Islands
The island chain of Seychelles includes 115 islands in the Indian Ocean. It offers you impressive and diverse opportunities for diving. The Inner Islands are actually all that remains of a long-submerged mountain range. They sit upon a shallow plateau that is teeming with marine life and excellent dive facilities.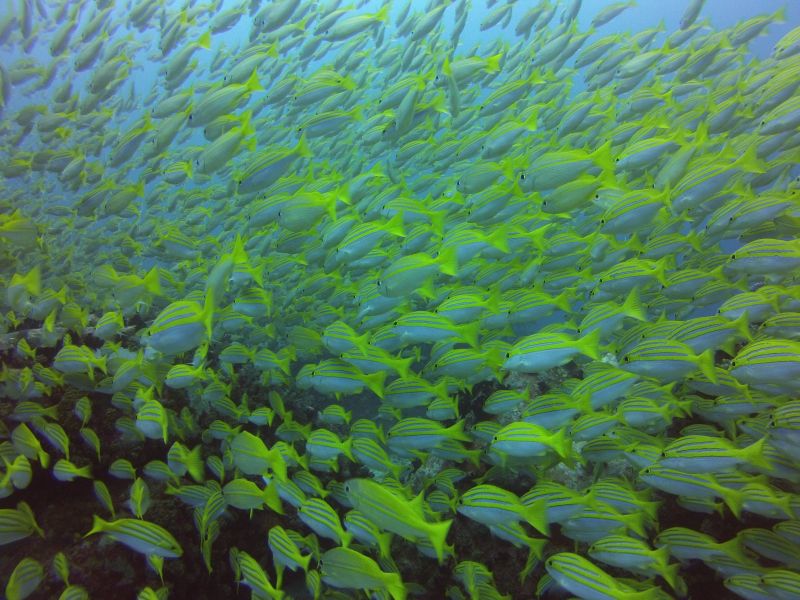 The Outer Islands are located farther south, and they have sand and coralline cays. They are mainly uninhabited, which gives divers with experience a great place to dive that is not frequented by tourists.
Join diving operators on their catamarans and allow them to introduce you to the amazing variety of marine life. It includes eagle rays, turtles, barracuda, groupers, butterfly fish, and angelfish.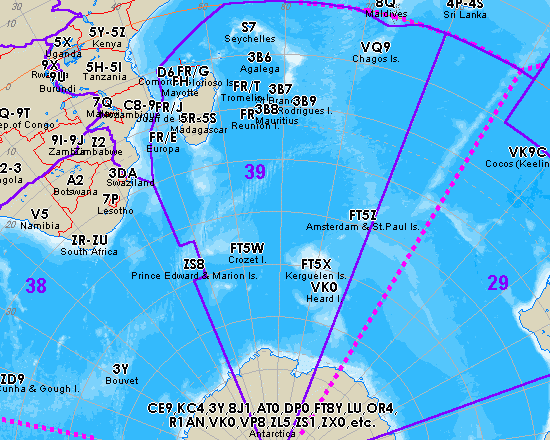 A Quieter Nightlife Experience
These islands are not known for their nightlife, so if youare a night owl, you won't find much beyond calm evenings. There are no casinos or discos, but the main hotels willentertain tourists. The intensity is nothing like that of Bali or Phuket, but they do present visitors with a vibrant and fun-filled environment.
Some local hotels have evening barbeques and nighttime entertainment. There are late-night theaters with Creole, English, and French offerings. Seychelles hotels sometimes host live shows, but most of the hotel bars are not open too late. Gaming houses do give you entertainment, although it is expensive entertainment. They accept any international currency, and they pay out to the winners in U.S. dollars.
Video Seychelles