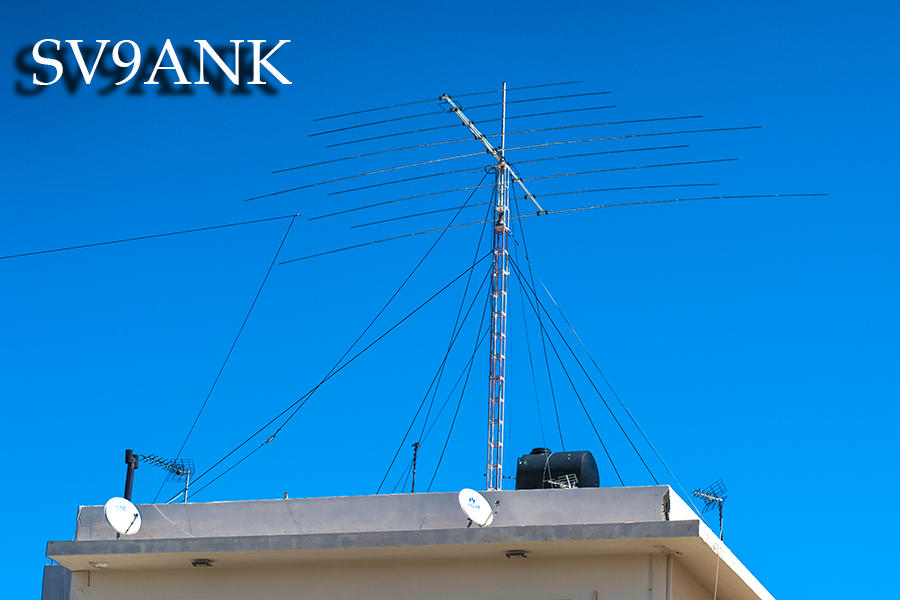 There are many bakeries in the main city of the Greek island Crete. But there is only one with a large HF antenna on the roof. On the bottom floor of this town house, close to the busy international airport of Heraklion, there is a small patisserie and if your enter, most likely you will be served by Nikos, SV9ANK. His father was a baker and Nikos continues the family tradition.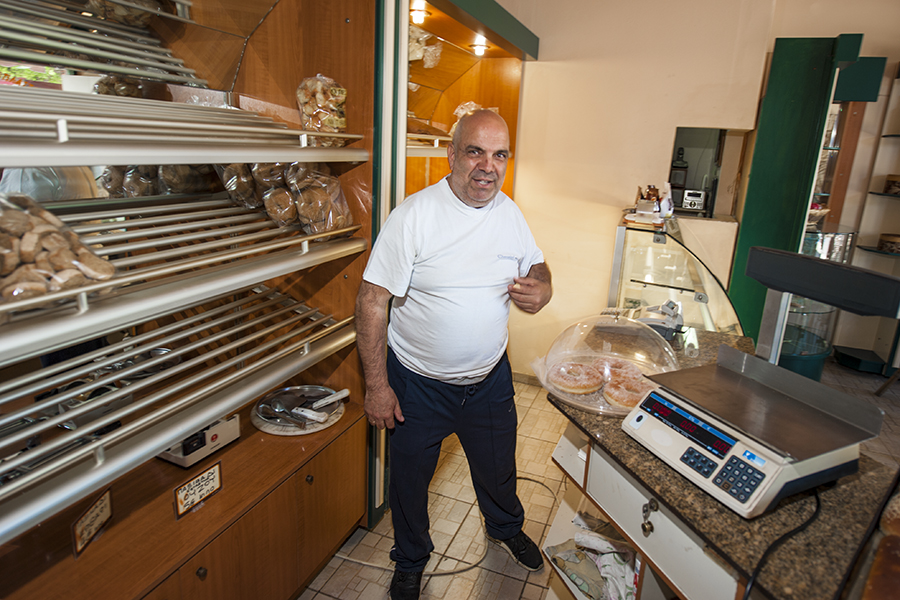 The patisserie of Nikos is a meeting place for many local radio amateurs and some of them help with the antennas. The local club in Heraklion has hundreds of members and a very nice club station.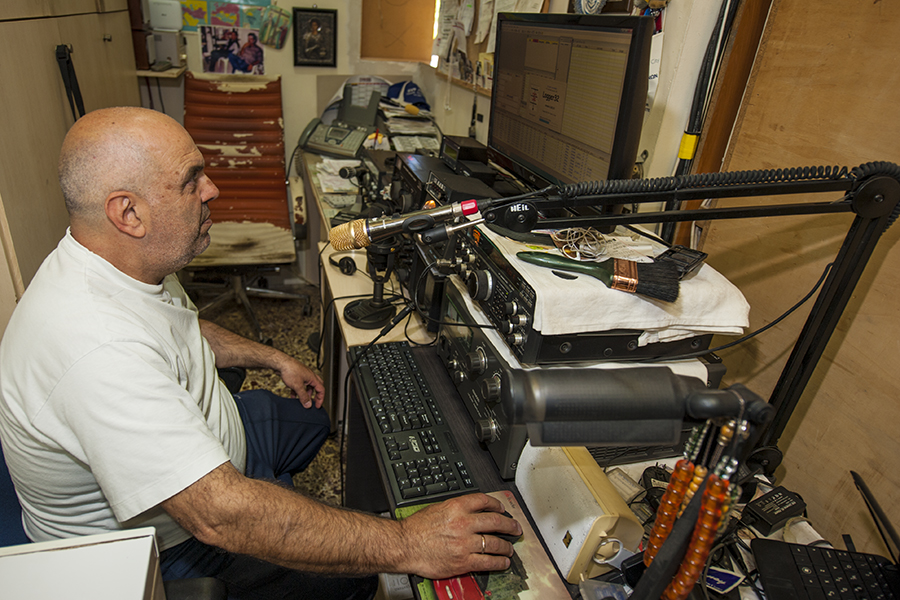 Nikos, SV9ANK is about 50 years old and became interested in radio at least 30 years ago. Now he has time and means to have a modern station, not neglecting his business. The radio shack is behind the shelves in the store. When the customers come in, Nikos can shout "QRX" to his customers... or the DX-station he is talking to right then.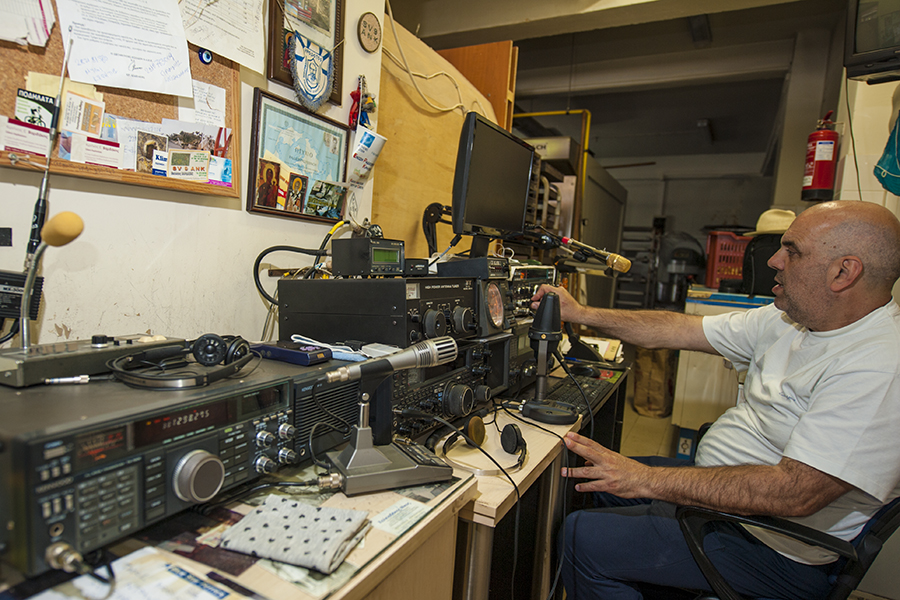 The radio shack is filled with many items and he is active on both VHF and HF bands. One disadvantage is the distance from the shack to the roof, hence the cables are long.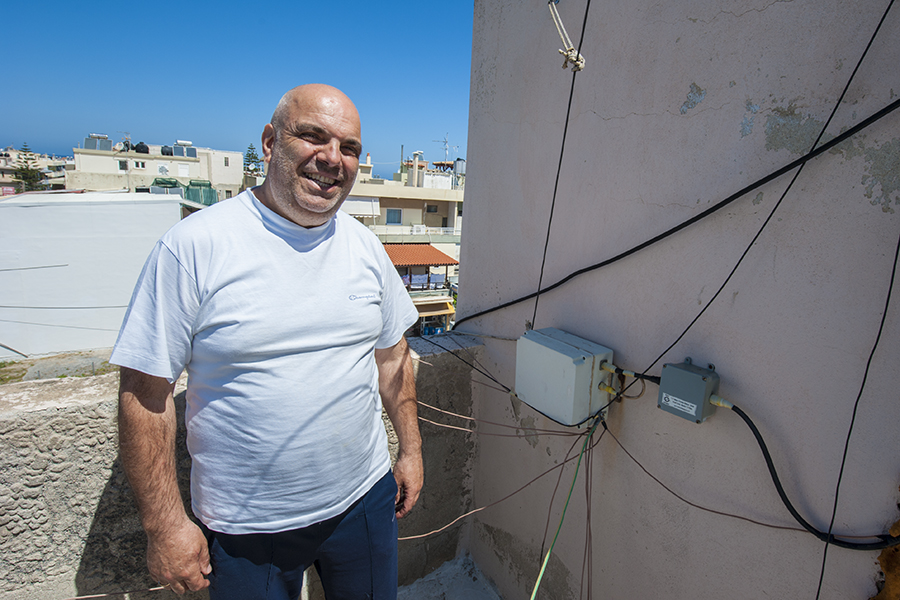 This is an antenna tuner on the roof, used with wire antenna for low bands.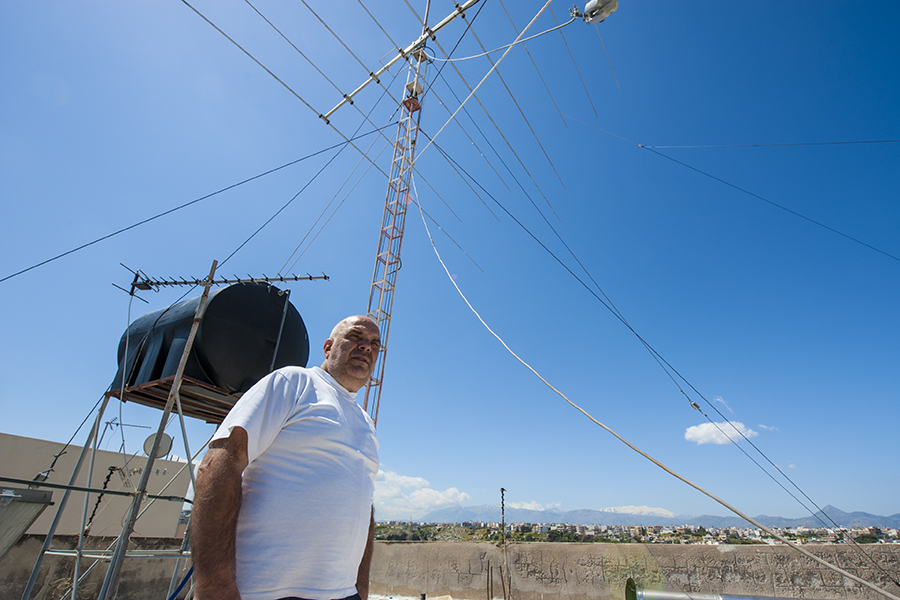 The multi-element rotary Yagi is quite new and performs well. The horizon is clear of any obstacles because of proximity to the airport. The mountaintops in the distance are actually covered with snow even when it is hot at the coast.
My point is that this hobby is open to anyone. On the air, one can meet engineers, doctors, farmers or Nobel Prize winners. I have special esteem for people who are not technicians, but have passion for this technical hobby. It is not easy, particularly in areas without the industrial infrastructure, to get everything work right.
If you are in Heraklion, drop in to Nikos patisserie for a chat, or a piece of pastry. The antenna is visible from a long distance.
Text and photographs: Henryk Kotowski, SM0JHF
July 2017