TL - Central African Republic is a landlocked country in Africa with a population of about 4.6 million and got its independence from France in 1960. Currently there is an ongoing civil war in the country between the Muslim Seleka rebel's coalition and government forces which began in Dec 2012. Because of this there are still 13.000 UN troops in the country. The country was plunged into turmoil in 2013 when Seleka rebels seized power and overrun the Capital Bangui forcing the President to flee to Congo. In 2014 Seleka handed power to a transitional government, which further was followed by a peaceful election in March 2016. As many as 1 million people still being displaced because of the conflict either internally or abroad.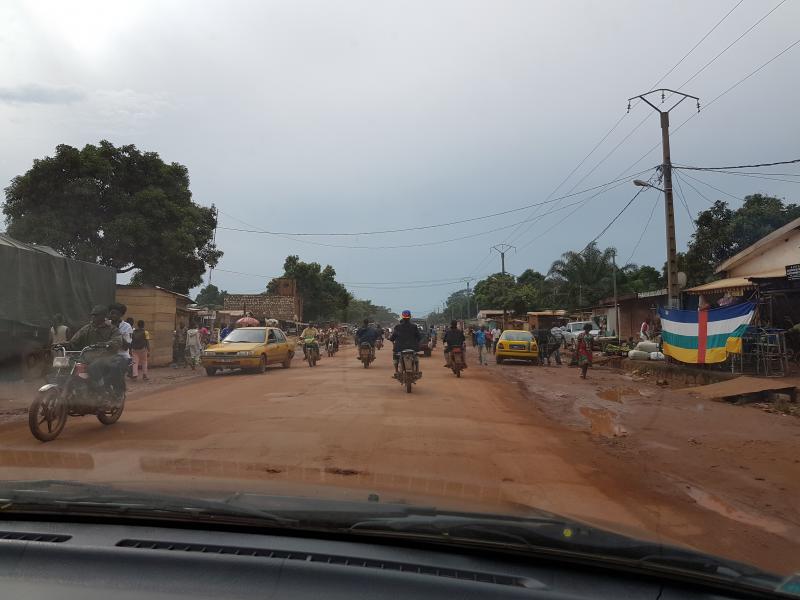 Obtaining an amateur radio license in TL was easy as soon as I had established contact with the Telecommunications Regulatory Agency in C.A.R. I was quite surprised how easy it was bearing in mind my previous experience in 3C and D6. This time, there was really no dossier to fill in. I just needed to tell them I wanted an amateur radio license and my output power. I did try to negotiate a callsign suffix, but they let me know they decided this – so I really did not put any effort into that. They also assured me passing through customs should be easy, and offered to pick me up at the airport as well! I got the IBAN and SWIFT details and even before they received the 220 Euro license fee, they sent me an electronic copy of the license by email. Very convenient!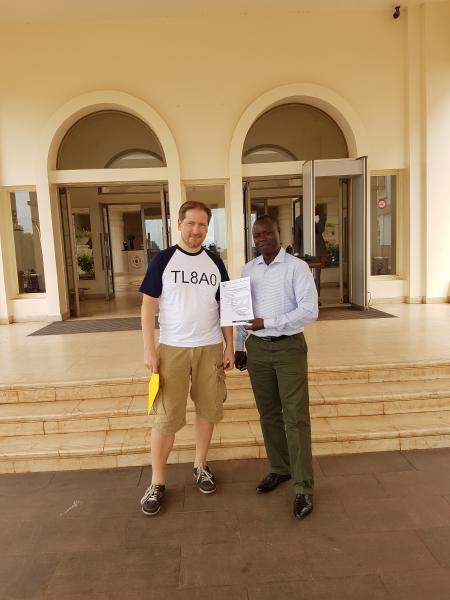 In addition, the authorities offered assistance towards the hotel Manager and making sure I could stay there with my antennas. They assured everything would sort out and that I would have access to the roof where I planned to do the antenna installation. I managed to book a room with easy access to the roof, and this room was also towards NA/EU. This hotel is considered an institution, it is the best hotel in Bangui in use by UN workers and other western people, behind concrete walls and with a decent security in place. I also chose this because they have an emergency generator 24/7 to supply my radio, my antennas would be installed at 20-25 meter with great take off to NA/EU, and would be out of reach for people.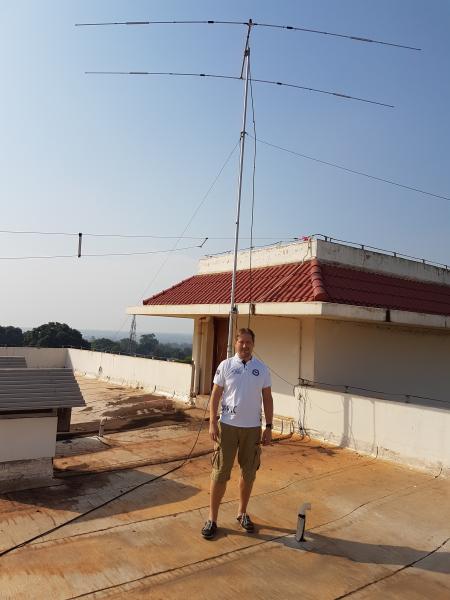 In conjunction with this trip I set up a humanitarian fundraiser where all donations will be given to Doctors Without Borders in C.A.R. Before I decided to go to TL I did a study of the country, the history, and current situation with respect to the ongoing civil war. This country is known to have been unstable since its independence from France. It is rich in diamonds, gold, oil and uranium but still has one of the world's poorest populations and is currently ranked on bottom two on the UN development index. During 2016 I was reading daily news about this country. I followed their election in March 2016 and thought it would be a good opportunity to go there just after. During the period March – September the situation was quite relaxed, before tension started to rise again. In October and November clashes broke out and we saw militia fighters hunt down and massacre civilians during violence that killed 85 persons. In same period, the Head of the Armed Forces in C.A.R was assassinated in the streets of Bangui close to my QTH. We also saw the city being barricaded and closed during gunfire between the UN forces and civilians in Bangui leaving several people killed in the streets. These spells of violence, and attacks on humanitarian agencies outside Bangui, have restricted the delivery of assistance to those most in need. Nearly half of the population in war-torn Central African Republic - more than 2,3 million people - need immediate humanitarian aid despite progress in stabilizing the country. Same day I left the country another attack occurred further north, causing 10.000 people to flee their homes per UN sources. Humanitarian efforts are critical to save lives of people, with this is in mind I know that the humanitarian fundraiser which was set up in conjunction with this trip is being well received. Currently the total donation of money and equipment is in the order of USD 10.000. One donor could deliver HF equipment to Doctors Without Borders, tailor made to their need, as well as upgrading their current software. DWOB use a truck to bring material and medications to their hospitals throughout the country. With the new equipment provided by one donor they can now track their trucks position by using HF technology instead of expensive satellite technology saving them some costs, as well as making it more secure for their workers. One of their convoys with staff and patients were attacked in May 2016, with one of their staff being shot dead.
I chose going from Oslo to Bangui by Air France. The first thing I noticed when landing at the runway was the large refugee camp hosting 20.000 internally displaced people. Just 50m from the runway there is this huge refugee camp which arised during the early start of the civil war when people would seek shelter at the airport which was protected by international forces. The QSL photo is taken from the refugee camp at the airport some years ago, today it is much more organized. Still a lot of people live there because they are afraid of returning to their homes.
Arriving in Bangui, all the luggage arrived safely. I passed through customs without any problems, showing them the license and I could leave. As soon as I entered the hotel I began installation of the fan dipole for 40-30-15-12m (3 wires). The dipole was up about 25 meter with a clear take off to NA/EU. The 2 element tribander beam was set up the following day same height and perfect take-off to NA/EU/VK. In addition to the beam I had wires as backup for those frequencies. One 20-17m fan dipole was installed as backup and to cover NA/EU as well as VK, and one 80m dipole to EU. Installation was surprisingly easy. I could use the roof as I wanted and this measured 60x20 meters. Of course, the 2 el beam has a very broad bandwidth, so it only needed to be adjusted to AS/VK in the morning, and further to central EU during daytime and NA/SA in evening. The first weekend was quite busy. Still completing the installation of the antennas I could do 16-1700 QSOs a day. With TL being ranked 19 on CW, the pile-up was great and I really enjoyed it. A typically run would be 15/17/20m in the morning to Asia, then switching to 20/15/12/10m to EU during daytime before I later worked NA on 15/17/20m. Working NA in the evening also meant I could not work EU on 40+30m so I had to prioritize NA rather than working EU in the evening. Well, that is the drawback as a single op – you can't cover all openings and all bands/modes. Late around 22-23 UTC I would switch to 80+40m. Every day I also tried 12+10m but as expected the propagation was not that good on high bands, even though the most memorable QSO was a single QSO with VK on 12m.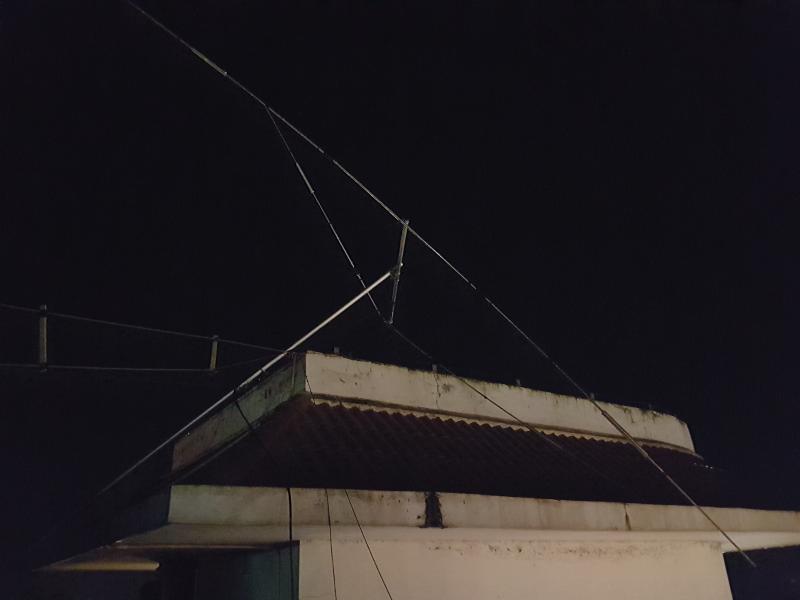 I was in good shape until day 5 of 10 when a thunderstorm hit the city. It was quite intense for 1,5 hours and left my 2 el beam broken on top of the roof as well as the 80m dipole. Luckily the beam didn't hit the ground 25m below – thanks guy wires! The previous evening there had been a similar but less intense storm. I had backup wires already installed for all frequencies, so It didn't spoil the operation in that sense. The difference between a dipole and a 2 el beam is not that great either so it was no option to spend much time fixing the beam. But next day, I managed to temporarily fix the driven element, I knew it would not survive another storm of same size. The following days another two less intense storms occurred but my beam still survived. These thunderstorms left especially the 40m with a lot of QRN, making this band quite difficult to operate. I knew there was a pileup, but really had problems copying the signals. Typically, the noise level would be somewhere between S5-7. However, some evenings the 40m band noise was down to S2-3 making this a very enjoyable band late night. On 40m I would find myself working 4 continents at the same time NA, SA, EU and AS. At JA sunrise, they would just take over the pile up on 30+40m, I knew that when the first JA appeared at the QSO party, soon the pile up would be covered by JAs.
When 40m was useless my priority would be working NA/SA on 15-17-20m until late evening. The 20-10m band was completely noise free and I really enjoyed the Elecraft K3 RX performance. With my antennas up 25m I worked many weak stations, that was really satisfying. Also during pile up I would tune around searching for weaker stations, and avoid the big guns. But as you know, with the out of turn callers and constant calling technique to some ops - that can be a real challenge.
After the thunderstorms appeared, I also had problems with the QSO rate. Each day there were 3-5 short power outages. The propagations were not that good, but my rate dropped from 16-1700 to 12-1300 per day. The last weekend I had more problems with the QSO rate even though I spent the equal amount of time in the shack! I found myself calling CQ a lot and with almost no pile. The band seemed empty. The conds were poor, but to me it seemed like there were too few callers. I also did some SSB throughout the week, but I had got reports my audio was not that good, which I tracked down to a setting in the K3. For sure the need for a SSB contact seemed more than CW. I ended up with 14200 QSOs in 10 days, a little short of my 15k target which left me a bit disappointed.
As many as 20 DX clubs/organizations and 60 individuals contributed upfront to this fundraiser. With the current donation of money and equipment of aprx.10.000 USD, I am very happy with this. All money will be wire transferred to Doctors Without Borders in January 2017. I wish to thank DXNews.com for their support, I know this donation will help the people of C.A.R. Thank you!
TL8AO Nov 2016
Ken – LA7GIA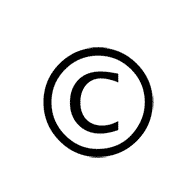 https://dxnews.com