TR8CA. Alain, F6BCL is currently active as TR8CA from Gabon.
He will operate on HF Bands.
Recent DX Spots TR8CA
QSL via F6CBC.
Ads for direct QSL:
Jean Charron, 19 Rue Gabriel Moussa, F-33320, Eysines, France.
Gabon. Country Information
Gabon, officially Gabonese Republic, is a country in West Africa.
Motto- Union, Work, Justice.
Capital city- Libreville.
Official language- french.
Local languages- fang, myene, punu, nzebi.
Currency- central african franc CFA XAF.
International Phone code- +241.
Internet domain- .ga
Gabon is divided into 9 regions.
National animal- black panther.
National flower- flame tree flower.
TR8CA Gabon. Information for radio amateurs
Amateur Radio prefix- TR.
DXCC country- Gabon.
WAC continent- Africa.
WAZ zone- 36.
ITU zone- 52.
QTH locator- JJ40.
Amateur Radio organization- Association Gabonaise des Radio-Amateurs AGRA, member of International Amateur Radio Union.
President: Alain Combeuis, TR8CA
Secretary: Romuald Nang Otogo, TR8NOR
IARU liaison: Jean-Claude Villard, TR8JCV
Gabon
Gabon is in Western Central Africa. The country is located on the Equator that between the Equatorial Guinea, Republic of the Congo and Cameroon. Gabon has a very small population, but with the presence of mineral and oil reserves, the country has acquired the status of one of the wealthiest countries of Africa. Gabon has conserved and maintained its biodiversity, and rainforest with utmost perfection. The terrain of Gabon is characterized as hilly interior and narrow coastal plain. Tourist attractions are inclusive of national parks, waterfalls, beaches, facilities for inland fishing, ocean and also the Crystal Mountains. Gabon is a land of amazing wildlife. You can get a glimpse of lowland chimpanzees, gorillas, turtles that are endangered now, whales and more.
Places to visit in Gabon
There are many places of interests in Gabon. Each one of them has something to offer to tourists and locals alike. There is Libreville, Lambarene, Northern Gabon, Southern Gabon, Eastern Gabon, Point Denis, Ivindo National Park, Minkebe National Park, Makokou and Kongou Falls, Reserve de la Lope, Gamba and SetteCama, Franceville, Mayumba Park, Cocobeach, Port-Gentil, Oyem, and many others.
When in Gabon, don't leave the chance to go to the Loango National Park. It is an amalgamation of rainforest and coast. Here you can come across turtles, humpback whales, hippos, elephants, chimps, gorillas and other exotic animals. You can also visit Lope National Park, if you want to see batch of gorillas. When here, you can stay put at Mikongo.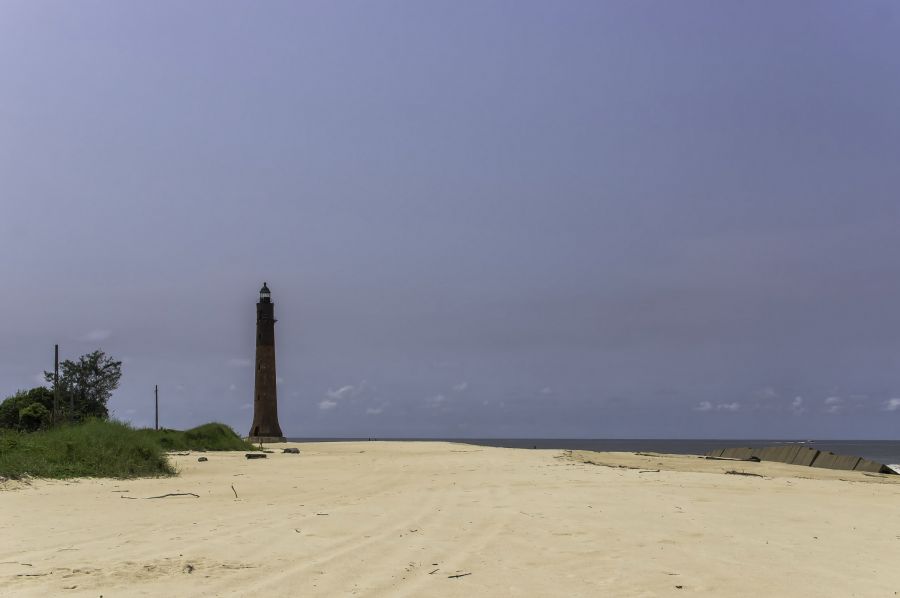 The beaches of Gabon are on the Atlantic Ocean. If you want to relax and be at peace then Pointe Denis beaches or the Elwata beach will be ideal for you. These beaches are secluded but beautiful to the core. Beaches at Perroquet offers kayaking and skin-diving options to visitors. You can take a stroll or to the Cap Esterias beach from Libreville and get to see the rocks being thronged by oysters, sea urchins, lobsters and more.
You can visit Gabon through out the year. May to September is dry season; whereas, winters are a little dry. The airport – Libreville Leon M'ba International is only few kilometers from the main city. International and luxury hotels are present in Port Gentil and Libreville. National parks offer accommodation, but it is mostly rustic in nature. Gabon's native cuisine has a strong French influence.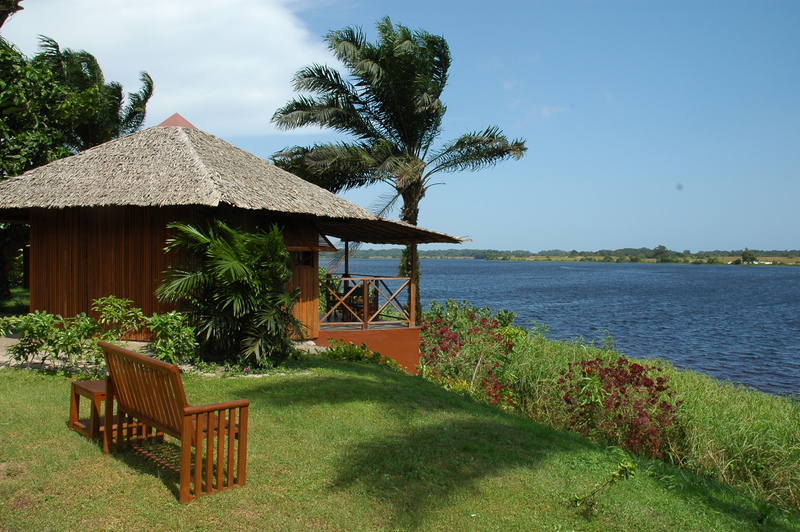 Getting around Gabon
You can travel on boats that ply to and from from Benin or Cotonou on an occasional basis. However, the boat ride is not a comfortable and fun filled one. It will be a long one. Those travelling from or to Cameroon can cross the Ntem River or even take a bus.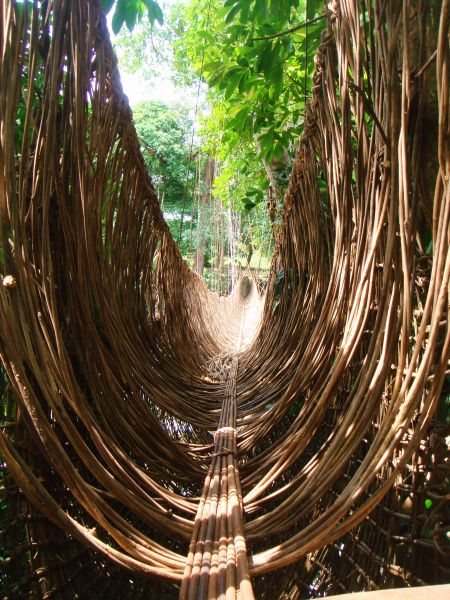 Africa is a nature lover's paradise. Having said this, one of its countries, Gabon is a truly exotic and rare tropical gem. However, the tourism sector is still in the process of development. Wildlife and forest makes up the country's 70% landmass. Something to look forward in Gabon is its picturesque and stunning coastline, which is unspoiled, untouched and wild.

Video Gabon
TR8CA. Where is Gabon located. Map.
TR8CA Gabon. Sunrise 12-06-2023 at 04:58 GMT sunset at 17:10 GMT