Frank, K3TRM will be active again from Anguilla Island 19 July - 2 August 2015 as VP2ERM.
He will be active on HF Bands plus 6m CW, SSB, RTTY.
QSL via home call direct.
Information from K3TRM:
I will be operating from the Caribbean island of Anguilla. Activity will be on the HF + 6M bands using SSB, CW and RTTY. Real-time logs will be available on ClubLog during the operation.
Equipment
Rigs:
n 2x Icom IC-706MkIIG
n Elecraft KPA-500
n LDG Electronics ATU-1000ProII Autotuner
n Alinco DM-330MV Power Supply

Antennas:
n Spiderbeam 5-band (10-20M)
n G5RV (30-80M)
n M² 6M5X (6M)
QSL Information
QSL cards can be sent direct or through the bureau to my home callsign. Direct requests must include an SASE or SAE with either an IRC or $2US for return postage. Additional details can be found on my QSL Information page.

Online QSL Request Service (OQRS) for both direct and bureau is available through ClubLog.

Full logs will be uploaded to LoTW shortly after completion of this operation.
Accomodations
We will staying at the Webster Villa in Island Harbour. Webster Villa is not a "rental QTH" and has not hosted previous operations, but the owners have agreed to allow installation of antennas. The Villa is a half mile from sea on a slight hill and appears to have clear takeoff in most directions. The property backs to approximately a mile and a half of undeveloped land.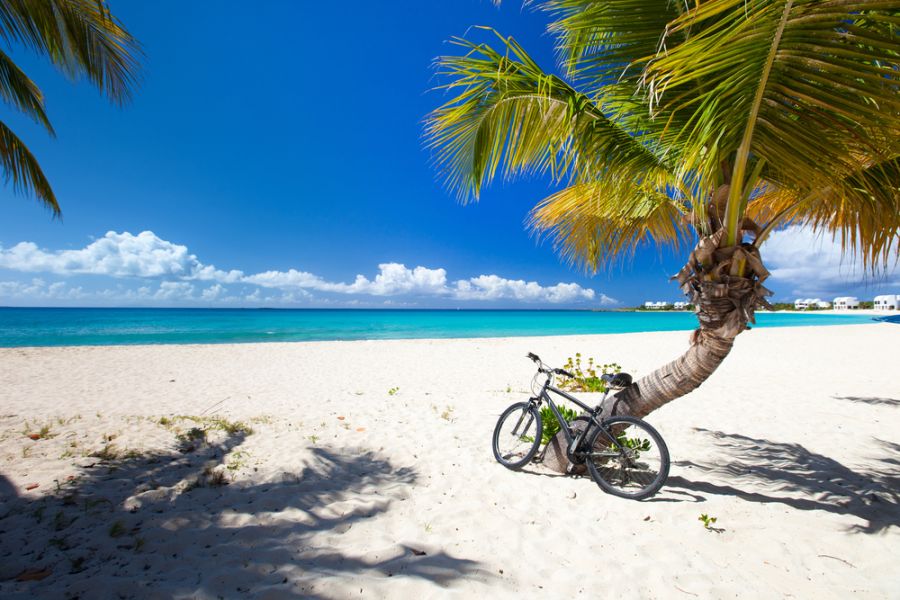 Anguilla Island. Country Information
Anguilla is a British overseas territory in the Caribbean.
Motto- Strength and Endurance.
Capital- The Valley.
Official language- English.
Currency- East Caribbean dollar XCD.
Time- UTC -4.
International phone code- +1-264.
Internet domain- .ai
Popular sport- Boat racing.
VP2ERM Anguilla Island. Information for Radio Amateurs.
DXCC country- Anguilla.
WAC continent- North America.
WAZ zone- CQ 8.
ITU zone- 11.
QTH locator- FK88lg.
RSGB IOTA Award reference- IOTA NA-022 Anguilla.
Amateur Radio organization- Anguilla Amateur Radio Society AARS, member of International Amateur Radio Union IARU.
President: Eric Paul VP2EP.
Secretary- Roger Morton VP2EM.
Anguilla Island – Some of the Best Beaches in the World
Many have called Anguilla Island beaches the best in the world. Why do they feel that way? Tourists say it's because of the powdery, white sand stretching for miles, and the clear blue, pristine waters.Shoal Bay East is one of the most incredible destinations for beach lovers. Shoal Bay has memorable sunsets, and visitors enjoy cricket on the beach some evenings.
Another part of the reason tourists rave about Anguilla is the welcoming, laid-back way in which the people of the island welcome them whenever they visit. Swimming and sunbathing is an attractive way to spend a vacation, and there's no better way to end the day than dancing to calypso music in the evening.
Ideal Weather Lures Visitors
Anguilla's weather is some of the best the Caribbean has to offer. Since the island is flat, rain clouds do not build up as much as they do on mountainous islands. It sees the occasional tropical storm, but the total rainfall in an average year is only 35 inches. Even their rainy season, from September to October, is more sun than clouds.
When rain does occur, it is often quite localized, with one area of the island having rain while the rest of the island remains sunny.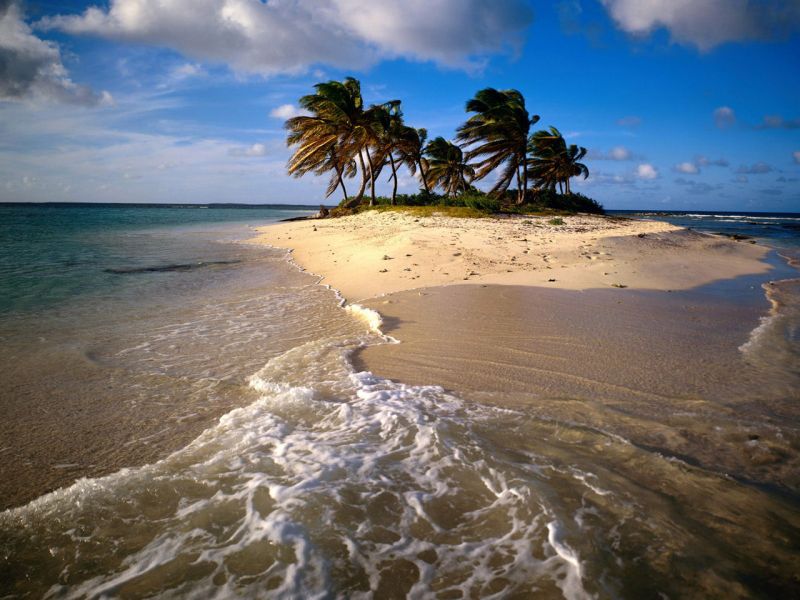 Wonderful Sports for Water Lovers
Anguilla Island is a favorite place to vacation for people who love water. Many tourists visit the island to parasail, snorkel, or dive. Scuba diving around the island is fairly easy, which makes the island a great place for beginners.
The Caribbean reefs lie close to the island, with a small fish population but plenty of chances to see conch or turtles. The marine parks include the Shoal Bay Harbor System, Sandy Island, Little Bay, Seal Island Reef System, Prickley Pear, and Dog Island. Stoney Bay Marine Park hosts dives on a sunken Spanish ship. At Scrub Island, you can even spot sharks. Blowing Point Beach is the site of a dolphinarium, which many tourists enjoy.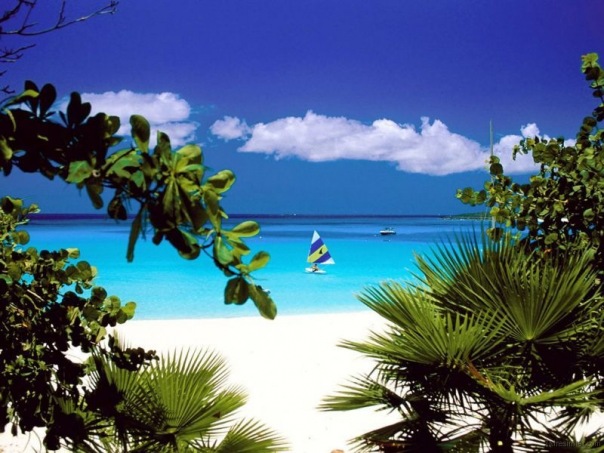 Step Back in Time
The Valley includes a historic district with old-style wooden houses. One of these is Wallblake House, one of only several plantation houses remaining in the Caribbean. You will find the Old Prison ruins at the highest point on the island, providing stunning views of the bright and clear waters.
Nightlife in Anguilla
At one time, several years ago, there was not much nightlife on the island. The local bands have helped to change that, keeping you dancing to evocative Caribbean and Reggae rhythms. Many island restaurants offer live entertainment. Some of the band names to look for on the music scene in Anguilla include British Dependency, The Mussingtons, and Sprocka.
The Musical Brothers rock The Pumphouse on Thursday nights, and this is a popular stop-off for tourists. The locals start their nights fairly late, after 10 pm, but many tourists visit restaurants for casual dinners and then hang around afterward until the party starts. Anguilla Island boasts other bars with nighttime entertainment as well. You're sure to find food and music that will fit your Caribbean mood.

Video Anguilla Island.