Olof, G0CKV will be active again from Rodrigues Island, IOTA AF-017, 23 November - 12 December 2017 as 3B9HA.
He will operate on HF Bands including activity in CQ WW DX CW Contest 25 - 26 November 2017 in SOAB Category.
Recent DX Spots 3B9HA
QSL via M0OXO, OQRS, LOTW.
Ads for direct QSL:
Charles Wilmott, 60 Church Hill, Royston, Barnsley, South Yorkshire, S71 4NG, England.
Rodrigues Island representing the value and beauty of Mauritius
Rodrigues stands as an autonomous islands in proud Indian Ocean and is counted in the regions that fall under the constitution of Mauritius. This wonderful creation of nature is included in Mascarene Islands and they are actually known as an archipelago standing in Indian Ocean towards eastern side of Madagascar. Comings towards the origins of Rodrigues Island they are basically regarded of volcanic nature and coral reef surrounds the island. Formally this popular island was regarded as the 10th District of Mauritius, but it attained autonomy in the year 2002 on 10th December. Presently governing body the Rodrigues Regional Assemblage is responsible for management of affairs. Port Mathurin is noted as capital of Rodrigues. All the people living on this island hold the status of being citizens of Mauritius. According to the data, which was collected in the year 2014 a total of 41,669 people live on this island. If we put a look at the descents, then it will become apparent that French as well mixed African population lives here. Economical aspects of this island are surviving majorly upon farming, handicrafts also fishing as well as on a tourism sector, which is still developing.
Port Mathurin
It is a village present upon the island, which also acts as main capital of Rodrigues. It's situated on the northern coast of Indian Ocean and mainly acts as the economic, administrative as well as judicial center of the main island. The estimates which were gathered in the year 2006 depict that population of this village is 6000. Only bus station of Rodrigues is present in the village and it has its own market and popular view point associated with it is Mount Fanal that is located towards the southern part of the town. You will also find Roman and Anglican churches here also a mosque has been built by the inhabitants. It's a small village, which has one secondary school and one college.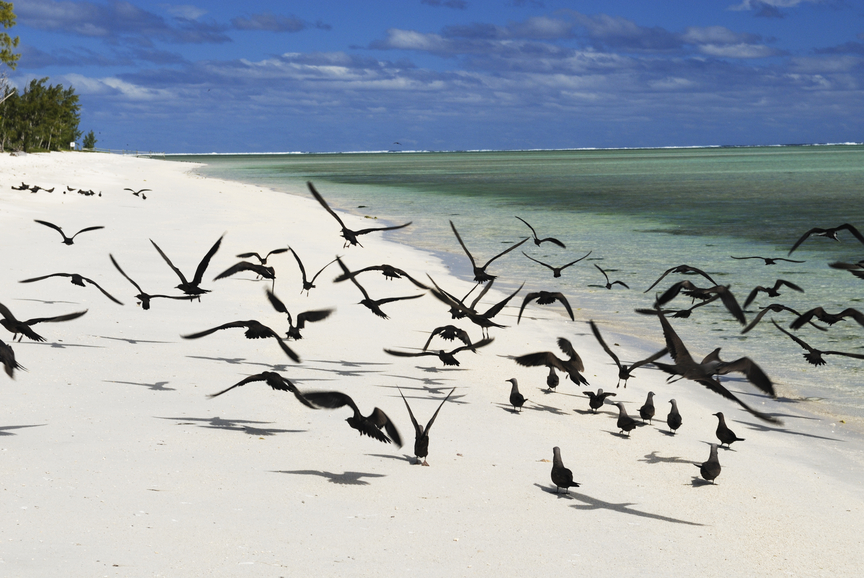 Climatic conditions
The island is known for having a microclimate and for this credit goes to location as well as isolation of this part of world. Generally two seasons prevail here. Average temperature that is noted during summers is 78.6 °F on the other side average temperature during winters is 72.1 °F. In accordance with this information it can be stated that difference of temperature between two seasons is normally 3.6 degree centigrade. In accordance with the conditions described by local population of the island from the month of January to month of March hottest climatic conditions prevail in the island and coolest month of the year is noted as August. February is known as the wettest part of the year on the other hand side when you mention driest months, then September to October come into focus. In comparison to the climate of Mauritius the climatic conditions of this island are hot and dry. Cyclones can arrive from the month of November to the month of April.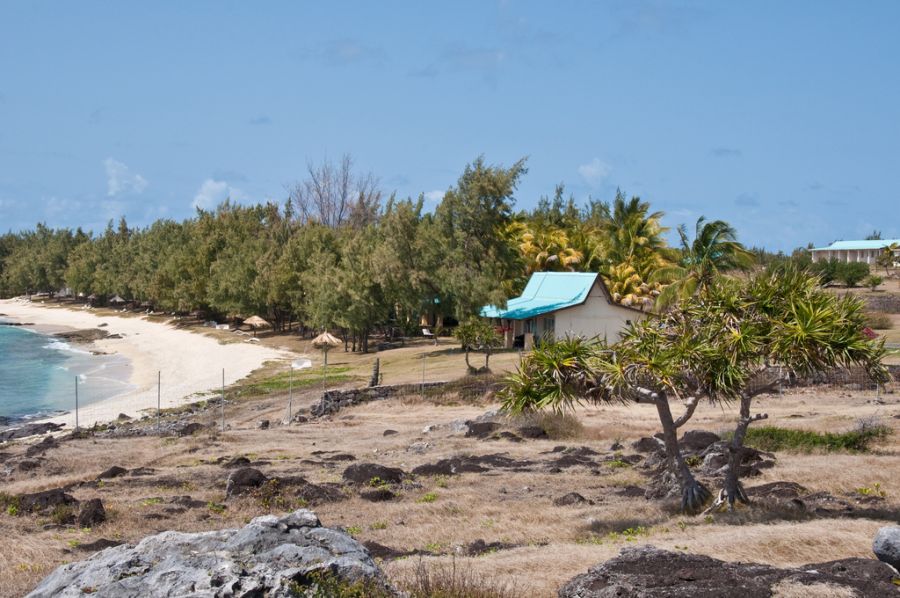 Biodiversity
In the past Rodrigues was mostly noted for its endemic plants as well as species of animals, but since 17th century unfortunately eradication in biodiversity of island has been noticed. Some time back island acted as home to flightless birds, but now its extinct in addition to this endemic specie of bats is also extinct now presently Rodrigues Flying Fox is one of the species that are endangered. The governing body is taking steps for securing the situation, but still situation is not under control. For ensuring the restoration of some regions of the forest some parts have been given the status of natural reserves by the governing bodies.
Geographical aspects
Beginning from corner of the Mascarene Plateau Rodrigues is counted in volcanic islands. In accordance with the experts Rodrigues's age is 1.5 million years and some of the researchers also point out that plateau under cove which surrounds Rodrigues is even older than the main island. However, with the passage of time island successfully developed its own different environment, which also has the inclusion of endemic species. Island is located 560 kilometers to the eastern part of Mauritius, its length is 18 kilometers and width is 6.5 kilometers and it covers an area of 42 sq mi. Interesting point to mention is that island's shape is much related with the back of a whale, which comes with a ridge in the center. The island also holds the status of being the only island included in Mascarene which has deposits of limestone. The self seeding nature of the coral reef, which is associated with this island captures great interests of the experts as it doesn't takes any coral zooplankton from any other source. The island is noted for its scenic beauty and charm, but it is somehow isolated.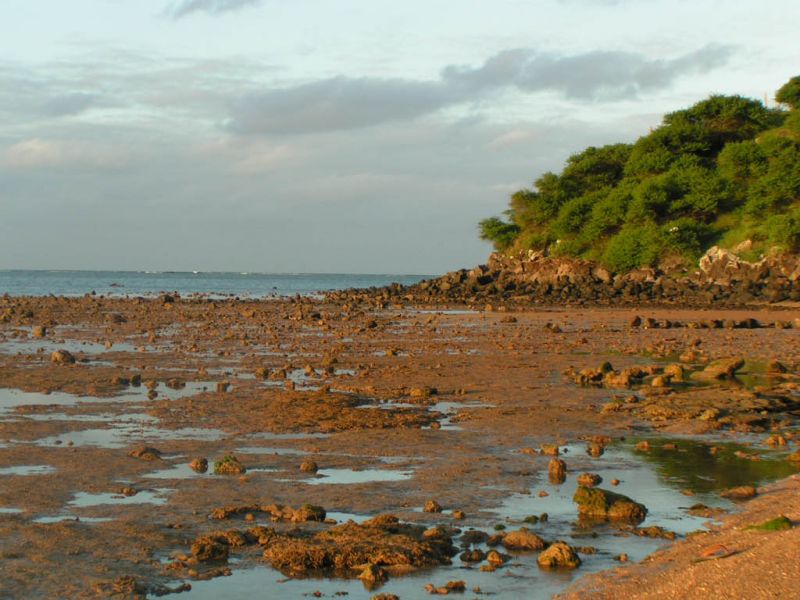 Demographics of the Rodrigues Island
The data, which was collected in the year 2012, suggested that total population of island is 39,242. Majority of the population of this island consists of Roman Catholics, but smaller minorities of Muslims, Buddhists as well as Hindus are also present and all stick to their religious and cultural beliefs. Although French and English are used in government institutions, but the main language, which is followed in the island is the Rodriguan Creole. Interesting point to mention here is that a good similarity is present between Rodriguan Creole as well as Mauritian Creole, but pronunciation of some words is different.
Some interesting points associated with Rodrigues
The customary music associated with this wonderful island is Sega Tambour, which reflects local cultural values.
The cuisine of Rodrigues generally has the inclusion of local fruits, meat, seafood and vegetables. Some of the popular national dishes are also made in other parts of the world.
Football is liked by local population and people show great attraction towards it.
In short, Rodrigues Island is an attractive island, which stands as a symbol of beauty and attraction for the rest of the world. You should visit this place if you love nature. People are very cooperative and clam and always happy to welcome guests.
Video Rodrigues Island
3B9HA. Where is Rodrigues Island located. Map.
3B9HA Rodrigues Island. Sunrise 12-11-2023 at 00:59 GMT sunset at 14:19 GMT