3C0W Amateur Radio Team will be active as 3C0W, from Annobon Island, IOTA AF - 039, until 27 March 2018.
Team members - YL2GM, YL1ZF ex YL3AIW, YL2KL.
Recent DX Spots 3C0W
They will operate on HF Bands.3C0W Log search
QSL via YL2GN, ClubLog OQRS, LOTW.
Ads for direct QSL:
Ziedonis Knope, P.O.Box 55, Balvi, LV-4501, Latvia.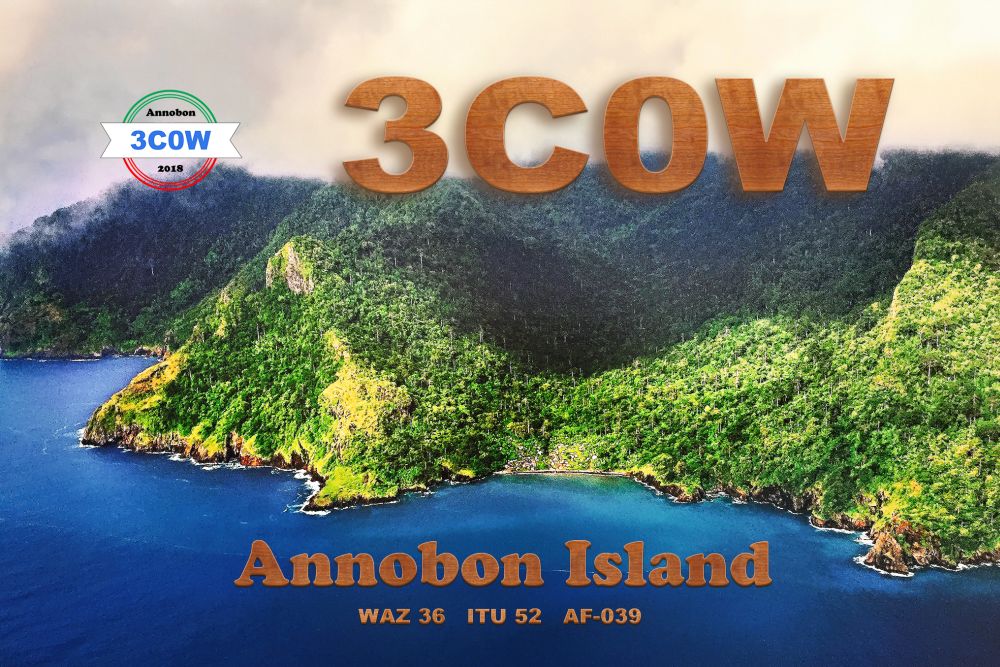 3C0W Annobon Island DX Pedition. QSL.
3C0W News 20 March 2018

Yesterday set new QSO record - 5,748 QSOs in a day.
Over 39,700 QSOs in the 3C0W log in total so far.
On Friday they will take down low band vertical,
Spiderbeam and Folding antenna.
Last night from Friday to Saturday they will be QRV on 40m and 30m bands.
On Saturday morning they will end the operation, pack the remaining gear and fly back to Malabo.
Flight home is on Tuesday.
No more 3C3W activity is planned during the days in between.
3C0W News 19 March 2018
Total QSOs in log now about 30000.
They have put up two arrays and two phase verticals, one pari for 30m and the other for 40m.
They still have problem with internet.
3C0W News 10 March 2018
Mobile internet fails. 3C0W Log uploads are unlikely until DX Pedition is over.
3C0W Annobon Island News 9 March 2018
Team is planning to start activity from Annobon Island 10 or 11 March 2018.
3C0W News
3C0W Team planning to start activity from Annobon Island, 6 - 7 March 2018.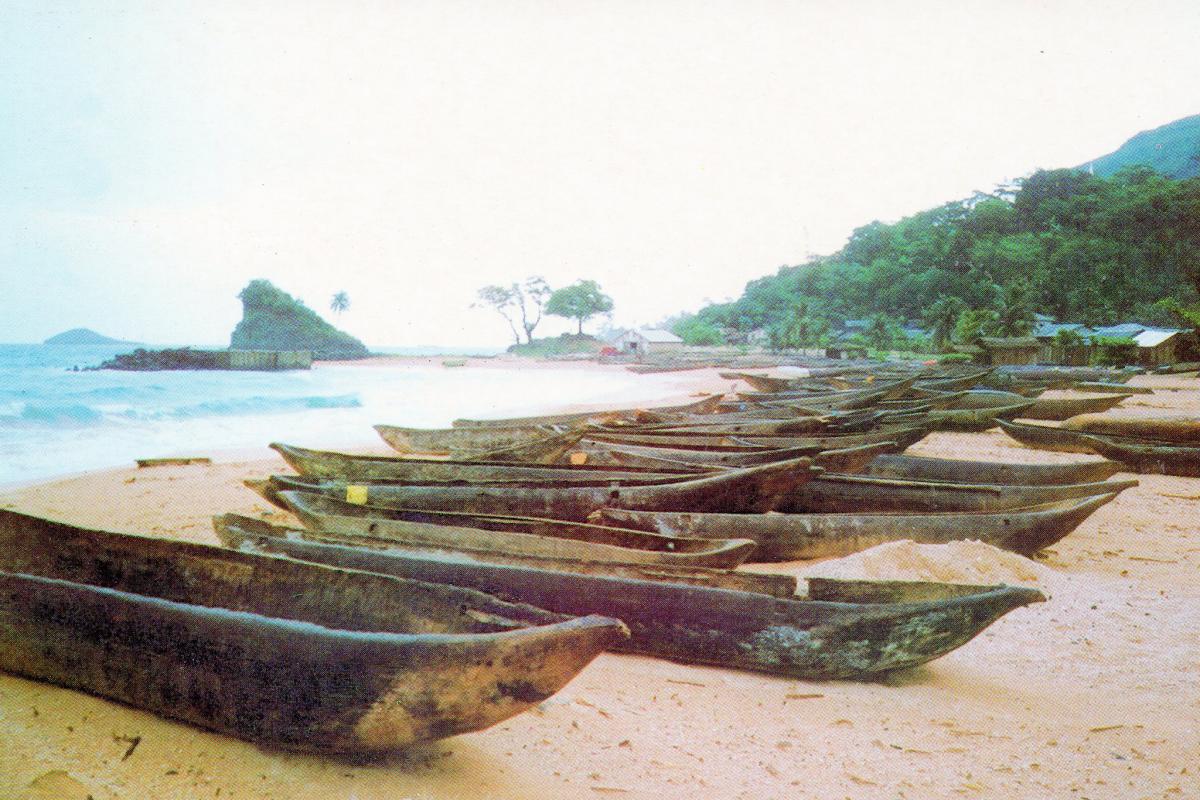 Cayucos - wooden boats, Annobon Island. Author - k3s (Kris).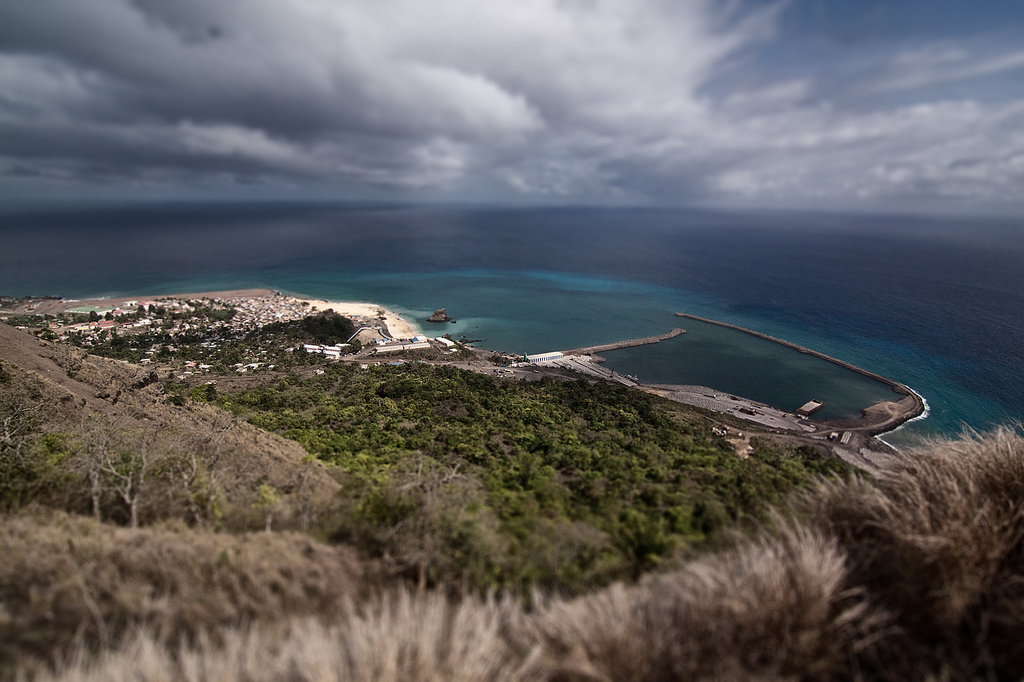 Annobon Island. Author - Mehdi Berrada.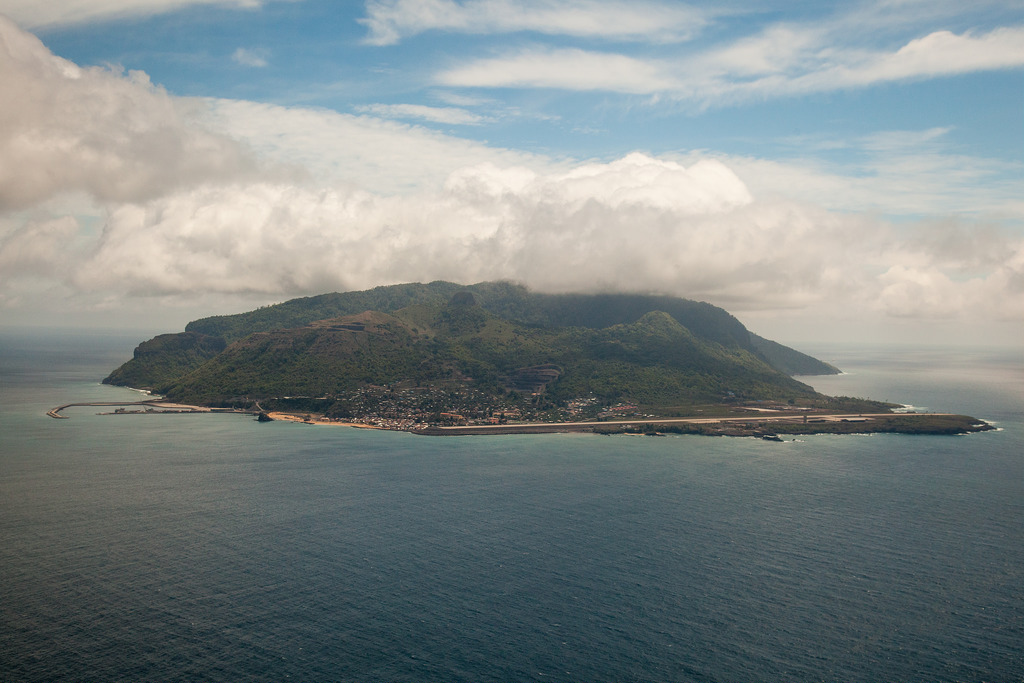 Annobon Island. Author - Jorge Alvaro Manzano.
3C0W. Where is Annobon Island located. Map.
3C0W Annobon Island. Sunrise 09-21-2023 at 05:26 GMT sunset at 17:34 GMT