Francis, F6BLP will be active again from Senegal 5 January - 31 January 2016 as 6W7SK.
He will operate on 160 - 6m CW, SSB, RTTY.
QSL via home call, LOTW.
Ads for direct QSL:
FRANCIS PINSON, F6BLP, 4, rue de l'Allier, Saint Sebastien sur Loire 44230, France.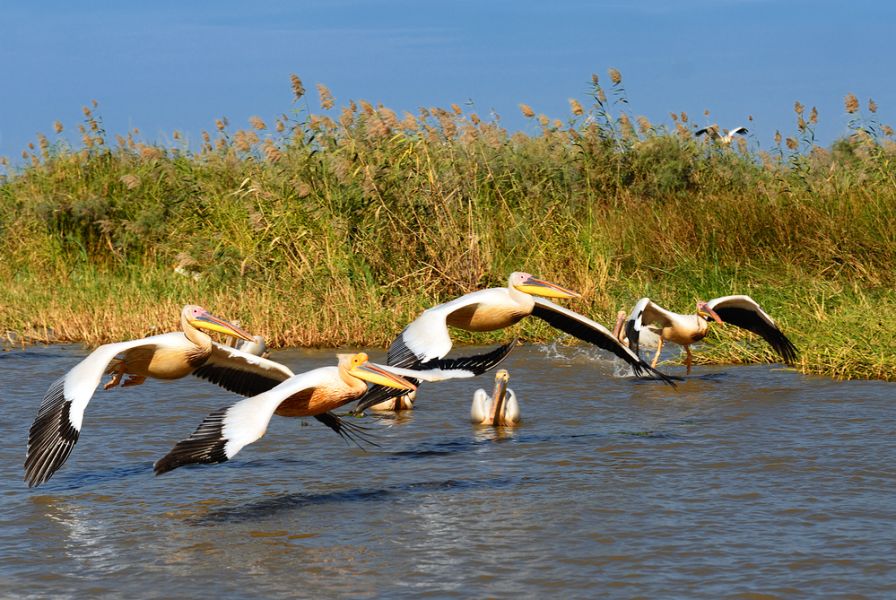 Senegal - land of African wilderness and amazing beauty
General info
Official language: French
Religion: Islam (94 %)
Currency: CFA franc
How to get there: by plane-main airport is Léopold Sédar Senghor International Airport just outside the capital
Illnesses and prevention: you should get vaccinated against yellow fever. There is danger of acquiring malaria, so take precautionary measures.
When to visit: Rain season lasts from May to November
Accomodation: Hotel Domaine de Nianing and hotel Terrou-Bi in capital are good choice
Restaurants: Le Calebasse in capital offers excellent African cuisine, and you can also enjoy in good food in restaurant La Fourchette.
Senegal is west African country that cover 196.000 square kilometers. It borders wirh Mauritania on north, Malli on east, Guinea and Guinea Bisau on south, where it also goes out on Atlantic. Senegal is country with tropic climate and mainly sand plains. Exception is only hillside on south east of country, where is located highest Senegal point, 581 meters high.
Senegal is located on the border between desert to tropical Africa, and four big rivers: Senegal, Casamance, Saloum and Gambia, lazily flow toward sea rich in fish. Thousand of boats rests on 700 kilometers of beaches, and colonial cities of Ziguinchor, Gorée or Saint-Louis bring back nostalgic memories. Senegal has population of approximately 10 million of which 3 million lives in country capital Dakar and its neighborhood. Senegal is republic since 1958, although it has been under French influence and domination for almost 300 previous years. French is still official country, children learn it in the school, and local language, wolof, is in great danger of complete extinction.
Population is primarily Muslims but very liberal, although they call themselves animists. For animists, everything is life and living, parallel world can come to life anytime, all beings have soul and life is meaningful only through connection with dead.
Best time to visit Senegal is during dry season from November till May although rainy season also has its attraction. Unfortunately, rain isn't that often in north part of country, while in the south and east part of country you don't go during rainy season, because there it rains really much.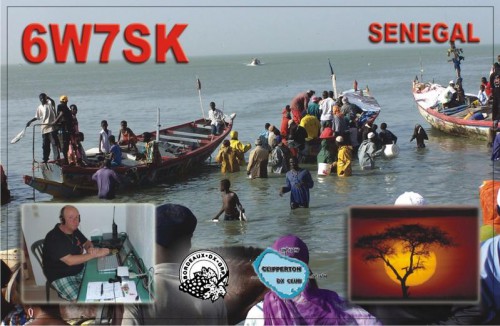 What to see in Senegal capital, Dakar?

Built on peninsula, Dakar with its skyscrapers looks like some of cities on the south of Europe. Life revolves around Independence Square, and as closer you come to Medina, old part of city, Dakar starts to resemble cities of the third world.
Dakar is cosmopolitan city, where people of all races live and primarily trade. Going through city center you will discover that everybody wants to sell you something. Fishing is first economic activity in country; peanuts are important export good; tourism is important for the country budget. Island Gorée is about 20 minute boat ride away from Dakar. On the basaltic rock is located fortress, and in the lower part of the island are built houses with colorful facades in tender colors. Island has been discovered by Portuguese sailors in 1444 and it was port for rest and stock reconstruction before further travel. Up until 1677 it didn't belong to French kings, but it was ruled by Holland, England and Portugal.
During 300 years Gorée was start point for slave trade and today there is rebuilt slave house on the island, where millions of slaves stayed before taking off for Brazil, Antilles, USA, even 40% of them dying during transportation. It is estimated that during that period as much as 20 to 80 millions of men, women and children of Africa were taken into slavery.
Retba, Pink Lake is about 40 kilometers away of Dakar, and it is famous for being the end point of Pariz-Dakar rally. Located several hundred meters from ocean, lake is surrounded by dunes and piles of salt. It is as salty as Dead Sea, about 1.5 meters deep and under water is salty crust af same thickness. Day and night people stand in water waist deep and take out salt. Lake gets pink color during certain time of day due to microorganism living in the water.
South of Dakar is tourist region La Petite–Côte with number of hotels on long, sandy beaches. Majority of hotels are located in Saly, where besides simply relaxing on the beach or by the hotel swimming pool, you can enjoy in fishing swordfish or other big fishes. Sea is very calm there thanks to the bay, and beaches are sunny all day long.
Biggest tourist center of West Africa is Saly-Portudal that was built from 1984 onwards. Once small fishermen village, today is location of mass tourism-and everything unattractive that comes with it. Just few hundred meters off coast you will come to savannah and baobab forrest. Baobab stands for "thousand years old tree" and its growth is unlimited-tree can reach 23 meters in diameter. Despite its size, baobab is very sensitive. It has very shallow root and its wood is soft as butter. Senegal people use baobab to make ropes, of leaves and crust they cook tea, fresh young leaves is eaten as vegetable, and dry leaves is grounded into dust (lalo) and added to food as spice. Of fruit, called "monkey bread", they make sour juice.
If you are adventurous, go for a ride along the shore toward north and spend night under tents on the edge of desert, dinning traditional food. In early morning, before going back to "civilization", you can ride camels.
Around 270 kilometers north of Dakar, just on the Senegal delta, is located Saint Louis, city which houses remind of ancient colonial times, and heavy pelicans wings rattle remind us of the fact that near the city is Djoudj park, third ornithological reservation in the world. Saint Louis is the first French city in Africa, founded in 1659. It was named after French king Louis 13th, and it was built between river and ocean. For long time it was just storage location, but very soon it became well-guarded garrison, base for all military expeditions towards Sudan, as well as important trade center (rubber, gold, ivory, slaves). City was important till 19th century, and then until 1995 it seemed as the life there stopped. Then, restoration of colonial buildings started, there is lot of life on the streets, and new part of city is being built on the shore.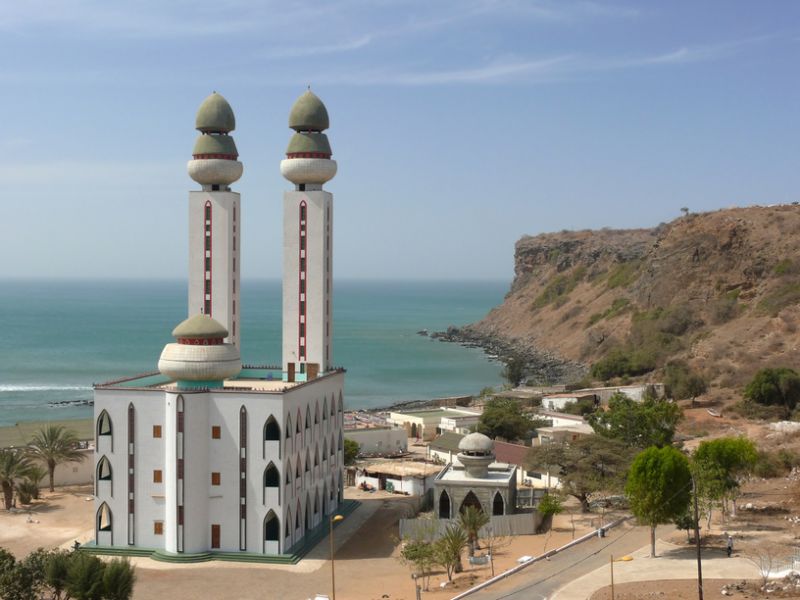 What to see in Senegal:
Controversial African monument-symbol of resistance to European colonizers. It is in Dakar, erected in 2010, and it raised lot of media attention because it was made in North Korea
Senegal wild life-discover African flora and fauna characteristic for this region in Fathara reservation located on the south west of country, covering 2000 acres. There is also Niokolo Koba national park, located in territory of Tambacounda.
Touba-sacred city of Senegal, located in the center of country. Numerous Muslim Senegal people go for pilgrimage there because this is where its founded was burried-sheik Aamadu Bamba Mbakke.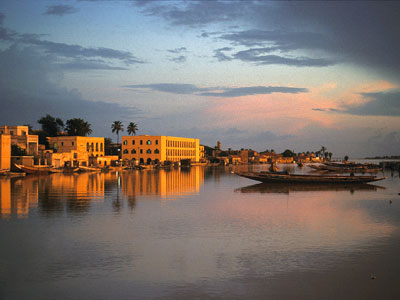 Fishing and swimming-Palmarin is Senegal city on peninsula Cape Verde, with magnificent Atlantic seaside.
Stone circles-Nioro du Rip, Keur Ali Lobe, Sali, Kau-Ur to Wassau and Ker Batch in center Senegal are interesting historic locations dating from 8th century AD. They are rich collection of monumental stones, put into interesting formations, located in Senegal and Gambia. Due to lots of human remains located in this area, it is believed that this is actually ancient tomb.
Video Senegal