W1CDC will be active again from Guyana 11 - 24 April 2016 as 8R1A.
He operate on 80 - 10m CW.
QSL via home call.
Ads for direct QSL:
Alexander M Kasevich, 7008 Wildwood Lane Ne, Albuquerque, NM 87111, USA.
Guyana: Part of Anglophone
Guyana is a well known state that is located at South America's northern coast. Guyana is included in Anglophone Caribbean, but an interesting point to highlight here is that it's counted in those few Caribbean countries which are not islands. Caribbean Community is a popular organization which consists of fifteen Caribbean nations and the main aim of this organization is to carry out the promotion of integration as well as cooperation between members of economic levels for ensuring that benefits are shared equally among members also coordination of foreign policy is ensured. Prominent activities related with CARICOM are coordination of policies on economic levels and development of planning and institution of specialized projects. Guyana is one of the members of this organization and its headquarters are located inside its capital and this is an honor for this country.
Guyana has a very significant value associated with it as it is included in the list of members of Commonwealth of Nations and holds the status of being the only country from South America where English is used as an official language. However, a good number of population uses Guyanese Creole which is actually one of the creole languages that is based on English also influences of Dutch upon this language can be noticed here.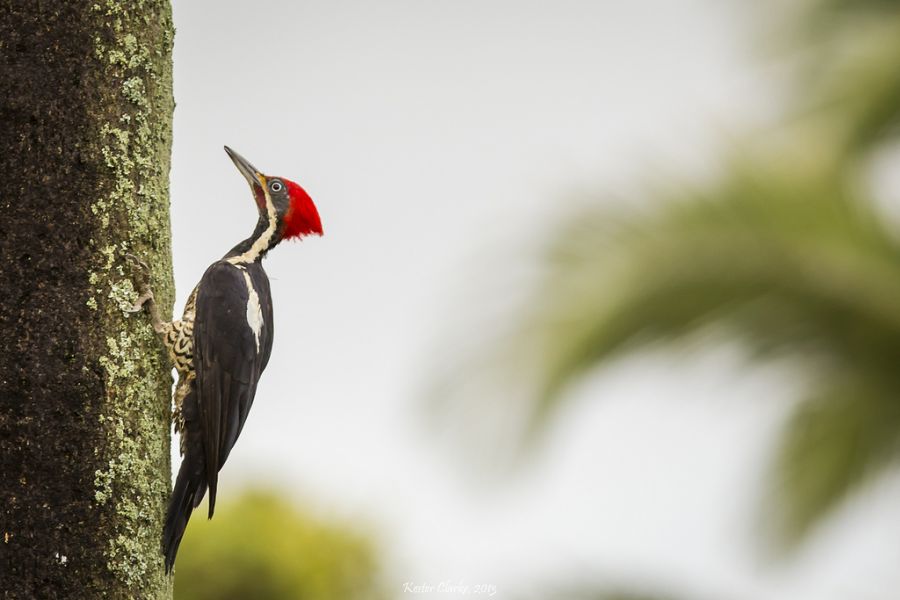 Lineated Woodpecker (Dryocopus lineatus). Author - Kester Clarke.
Capital the Georgetown
Georgetown is the capital of this wonderful country and also holds the reputation of being the largest urban center of this country. It's located on Atlantic Ocean's coast at Demerara River. On primary basis this city acts as administrative center and also functions in the form of financial center. When we consider the population of Guyana, then data collected in the year 2012 it was reported that 235,017 individuals live in this city.
It is situated on Atlantic coast of Guyana upon eastern bank of the Demerara River. Surrounding the city are fields of cane in addition marshy swamps. Climatic conditions can be best described as tropical rainforest climate. Fluctuations related with humidity are noted throughout the year, but these are more significant during the month of May, August, June as well as December. A lot of rain is received by this part of the world during these months. When we move towards September, October and November level of humidity decreases. Being a capital this city has a very strong significance of its own so you can easily find executive departments here. Important buildings such as Parliament Building along with the legislative building of Guyana are present in the capital. The highest court of Guyana known as Court of Apples is also present in the capital city. In short, it will not be wrong to highlight here that Georgetown is not only the capital, but also central economic base of the country.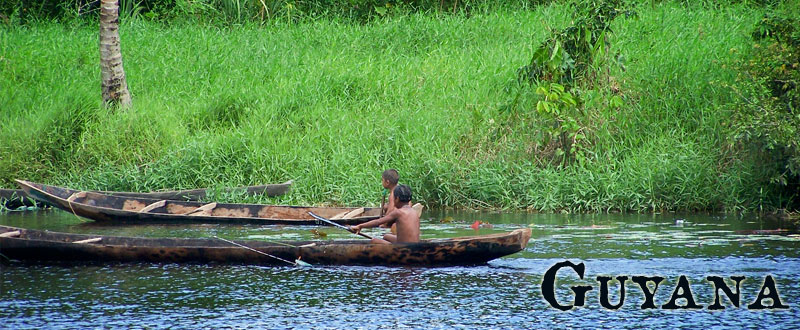 Popular foods of Guyana
People of this country have a strong liking towards different foods and they also have many options for satisfying their taste buds. People of Guyana are very friendly and also they are very supportive. Let's put a look at some of the popular food items that are preferred in this part of the world.
Pepper Pot: this is the national dish of Guyana. It's a popular meal for Christmas Eve and is normally served as a breakfast on the morning of Christmas. People like to enjoy this dish along with bread and hot chocolate. some prominent ingredients used in this dish are being mentioned below
Ox tail
Pork
Seasoning
casareep
Metegee: is another very popular dish which is made using meat and ground provision (eddoes, cassava, potatoes and plantain). After cooking of meat gradual addition of ground provision is carried out after this comes the turn of coconut milk, which plays the part by bringing thickness to the sauces. At the end we get a very interesting as well as tasty dish.
Fruits: it's a land where waters are in abundance and people just love to eat fruits here. Children have a very special liking towards fruits and sometime parents even have to stop them from over eating. Favorite fruits of this region are being mentioned below
Mango
Cherry
pear
tamarind
pineapples
guineps banana
In addition, to this there are many other attractive and handsome fruit choices which are enjoyed by the people of this beautiful country. The preference of people is always to go with healthy eating options for staying healthy and enjoying active lives.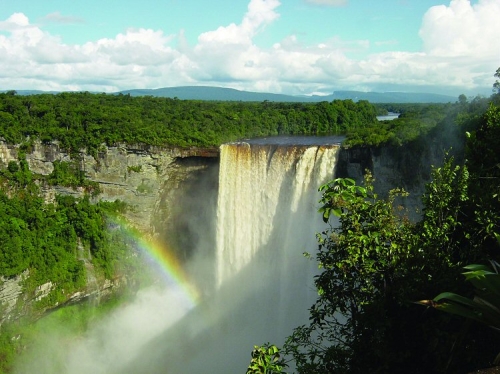 Kaieteur Falls
This is a very popular and attractive waterfall located inside Kaieteur National Park of Guyana. It is counted in one of the highest waterfalls of this world. Its height is 226 meters. It is very beautiful and one of the main attractions of this magnificent country. Interesting point to mention here is that this water fall is approximately four times high in comparison to Niagara Falls and its height is twice than the popular Victoria Falls. It will not be wrong to highlight here that Kaieteur Fall is a prominent tourist attraction of the country and it stands with magnificent glory in the Kaieteur National Park. The beauty, charm and elegance associated with it can't be described in words.
Random Facts about languages used
More than one language is used in this part of the world. Urdu which is the national language of Pakistan and used extensively in subcontinent is also spoken in Guyana. English stands tall as the official language of the country. On the other hand in schools a lot of preference is given to British English and it's taught with great consideration. Guyanese Creole is another very popular language that is used by locals. The land of waters Guyana is very open and shows acceptance towards different cultures and it is evident from the fact that different languages are used here. The races of East Indians, Africans, Chinese and Amerindians are found in this country. So, a blend of different popular cultures is found here in short Guyana is an attractive country.
Where is Guyana located. Map.
8R1A Guyana. Sunrise 09-21-2023 at 09:44 GMT sunset at 21:53 GMT