DL2VWR and DL1VWR will be active from Malta 24 August - 7 September 2014 as 9H3WG and 9H3WC.
They will be active on HF Bands.
QSL via DH2FW buro, eQSL.
Information from 9H3WF:
Holiday Activity on Gozo Island, Santa Lucija, Kercem, from Aug 24th to Sep 7th 2014.
Family-Operation with 9H3WG (DL2VWR) and 9H3WC (DL1VWR).
IC7000/ KX3 and simple wire antennas.
Special thanks to the Malta Communications Authority and my perfect appreciation: Applied for license via e-mail, answer via e-mail with attached license 3 days later, license in my letter box within 7 days, without any complications and fee!
QSL via DH2FW - Bureau or E-QSL.
CWFE es 73 de Frank
Malta
Malta, a small island in the heart of the Mediterranean, is one of the popular tourist destinations around the world. The wide range of facets offered by this island is the prime reason behind the interest of numerous travellers. Amidst the various reasons behind the ever-growing popularity of this island as a favorite holiday destination, here are some of the ones that are hard to miss:
More Offerings than Any Other Mediterranean Destination
There is a wide range of things the tourists can enjoy in this island, which are not possible in most other destination. People, who visit this place with appropriate information, never get bored. Spend a day visiting the old capital city of Mdina, or just bask in the sun in one of the exotic beaches of the island. This area will keep you on your toes throughout the holiday and will surely make you want to come back for more.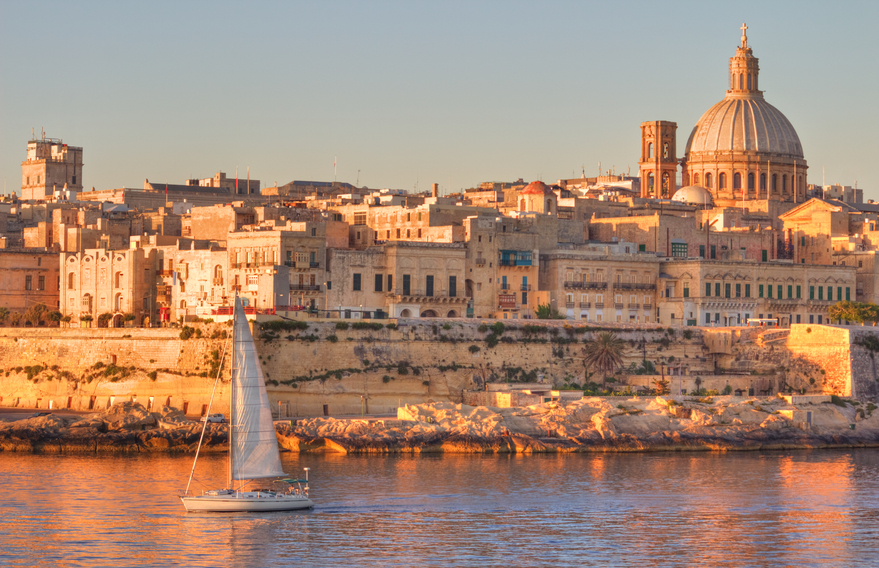 Valetta Malta
Cheap Flights Boosting the Tourism
Most of the airways offering flights to this destination have taken full advantages of the popularity of Malta. People, who book a holiday to this island, are often gifted with cheap flights that help them save a considerable amount of money. Most of these airlines depart from various places around Europe, and deal the matter of convenience with utmost priority. Therefore, if you are planning a trip to this island, take into account the offers provided by different carriers to make the holiday a cost-effective one.
Great Nightlife – A Supplement to Daily Activities
Wouldn't it be wonderful if you could enjoy a vibrant nightlife after a long day of travelling? Malta is one of those places around the world, which is quite famous for its wild nightlife. Gather the pass to one of the many nightclubs in the island, order your favorite drink, and let the music help you unwind yourself. As the night ends, and the dawn is welcomed, visit the beach to lie down on the sand, and enjoy the mesmerizing sunrise.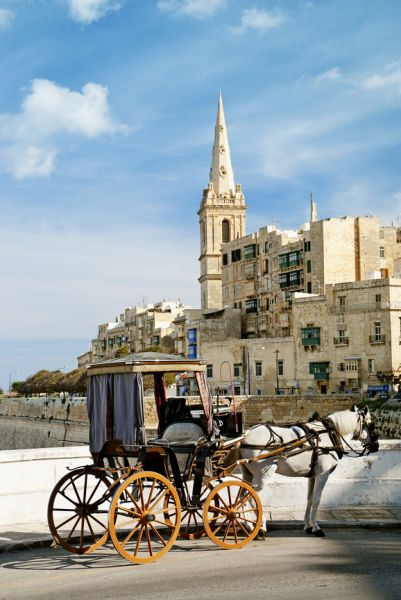 Horsedrawn cart in Valetta Malta
An All-Year-Round Destination
The biggest problem people face while choosing their vacation destination is the inadequacy of the places. Most sites are not suitable to visit throughout the year. However, no such problems exist in the case of Malta, as you can visit this place whenever you want. Warm summers accompanied with mild winters and an average temperature of 32 degree Celsius ensures that the tourists have a great time round the year without even slightest inconvenience.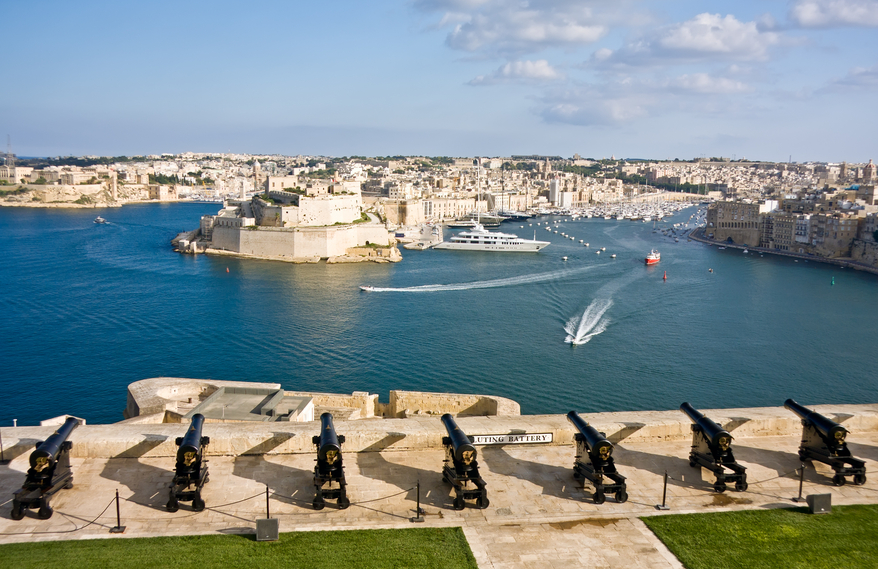 Grand Harbor and medieval cannons battery Valetta Malta
Quality Hotels with Luxurious Accommodation
A wide range of hotels available in the island is the biggest advantage of this area. No matter what your budget is, you can find a place, which is just perfect for accommodation. Most of the hotels are equipped with all modern amenities and deals the matter of tourist convenience with the highest priority. However, people, who are there with families, and seek serenity and peace, should go for a hotel away from the beaches.
Need we say more about why you need to visit this exotic place as soon as possible? Hurry up, and fly to Malta to enjoy the most memorable holiday of your life.

Video Malta