Radio Amateurs Members of Pahang DX Fan Club (PDXFC) will be active from Redang Island (IOTA AS-073) 13 - 15 May 2016 as 9M4TI.
They will operate on 80 - 10m SSB, CW, PSK.
Team: 9M2RDX, 9W2FLD, 9W2AEV, 9W2SBD, 9W2ZKZ, 9M2RHQ, 9M2MCB, 9M2VDX, 9W2MCK, 9W2XQX, 9W2HIP.
QSL via 9M2RDX direct.
Ads for direct QSL:
MOHD RIZAL MAHMUD, D-7-8, QTRS HOSPITAL SULTAN HAJI AHMAD SHAH, TEMERLOH, PAHANG 28000, West Malaysia.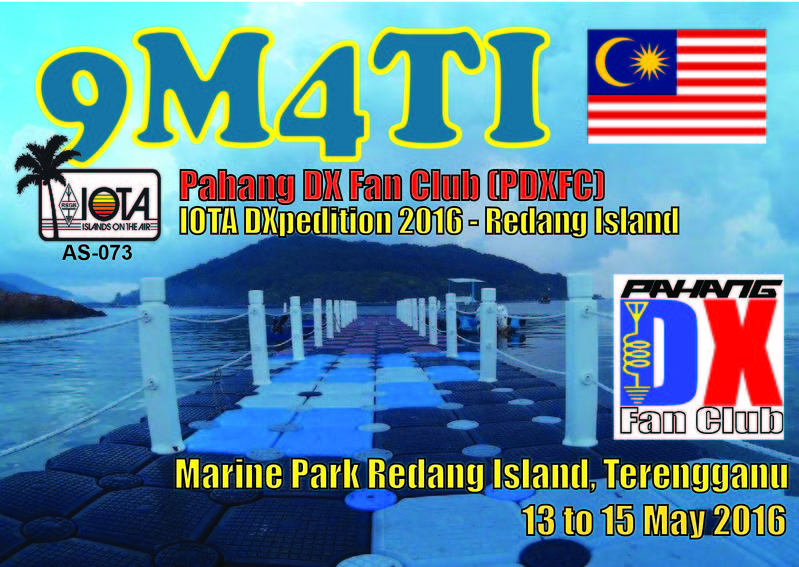 Redang Island. 9M4TI.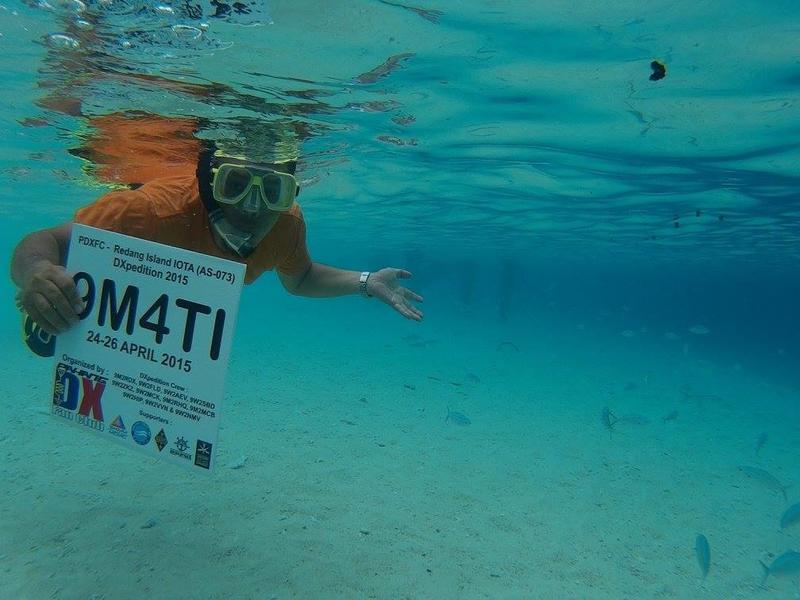 Where Redang Island is located. Map.
9M4TI Redang Island. Sunrise 09-26-2023 at 22:55 GMT sunset at 11:03 GMT