Saty, 9M6NA will be active again from Labuan Island, IOTA OC - 133, 23 - 29 November 2022.
He will operate on HF Bands, including activity in CQ WW DX CW Contest, 26 - 27 November 2022.
Recent DX Spots 9M6NA
9M6NA Log search QSL via JE1JKL, LOTW, ClubLog OQRS.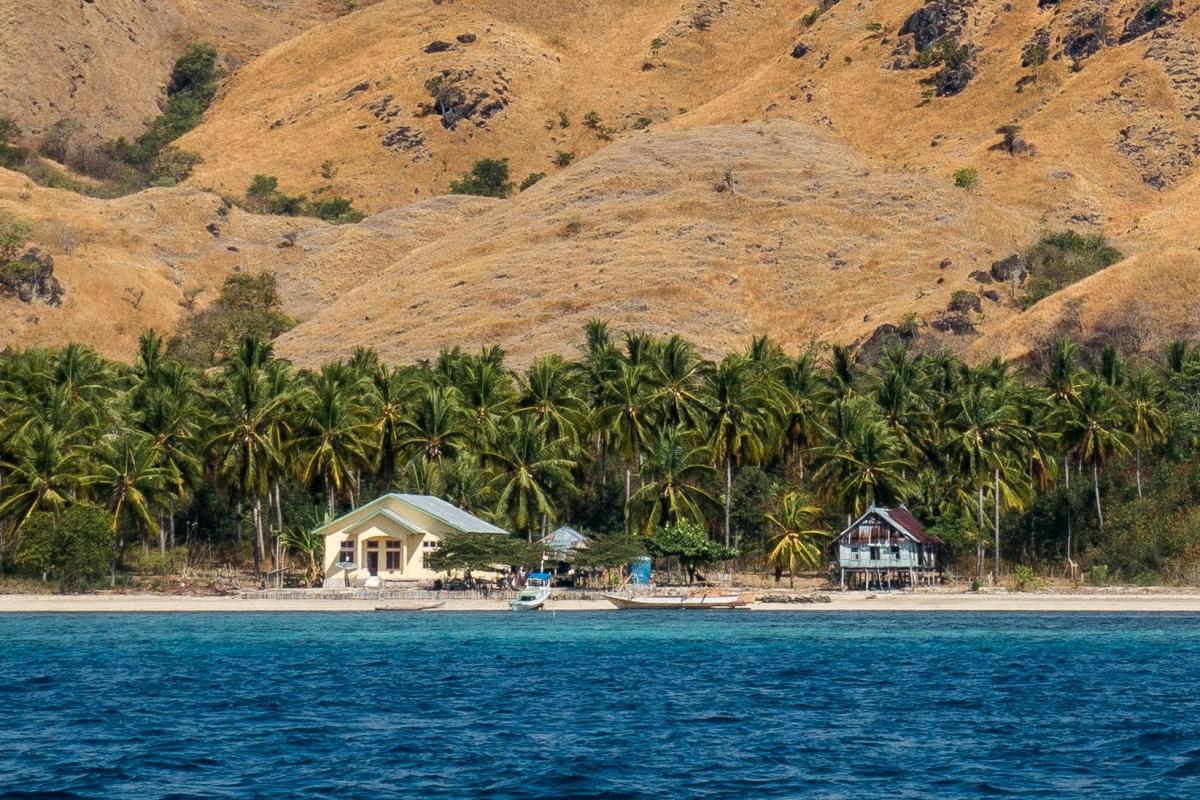 Labuan Island, Malaysia. Author - Joaquim Isbert.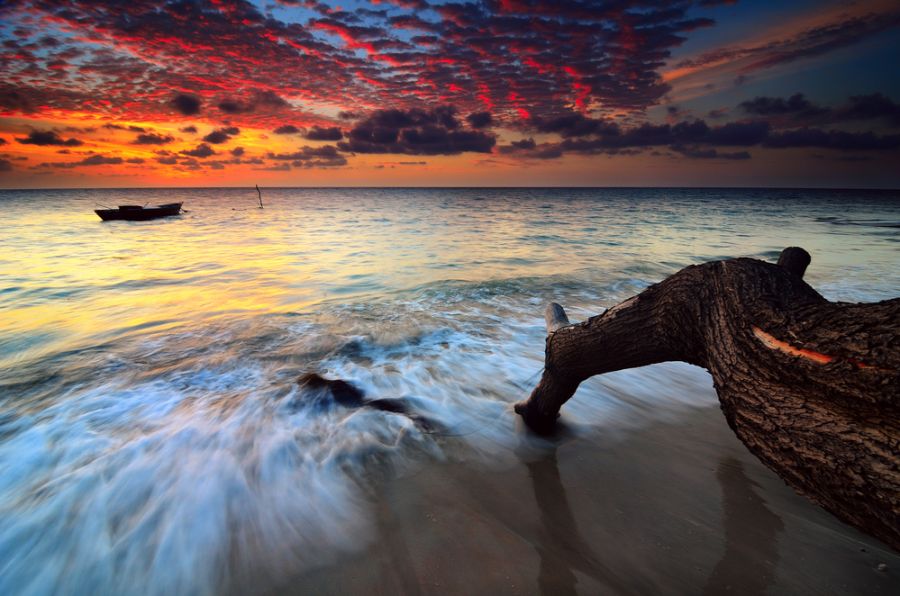 Where is Labuan Island?
Labuan is part of Malaysia. Malaysia is country in southeastern Asia. It is federation consisting of 13 states and 3 federal territories. South Chinese Sea divides state to two separate geographical units:
Western Malaysia, that covers southern part of Malaysian peninsula and borders on north with Thailand and on south with Singapore with which is connected with bridge. It contains of 9 sultanates (Johor, Kedah, Negeri Sembilan, Kelantan, Perlis, Perak, Terengganu and Selangor), 2 states run by governor, and 2 federal territories (Putrajaya and Kuala Lupur).
Eastern Malaysia covers northwest part of Borneo Island, and borders with Indonesia and Brunei. It contains of 2 states (Sabah and Sarawak) and federal territory Labuan.
Name of the island comes from Malay word labuhan that stands for harbour.
Labuan covers 98 km2 or 86 700 square feet. Its capital is Victoria. Labuan consists of the main Labuan Island and 6 islands smaller than the main. The population of Labuan is near 90,000 people, of which majority are Muslims (almost 80%), but there are also some local dialects. Local currency is called Ringgit.
Labuan is mecca for banks and offshore companies. It exports coconuts, fruit, rubber, and is popular for diving tourism due to nearby coral reefs.
History of Labuan
Labuan has been part of Bruneian empire ever since 15th century, but in 18th century, Labuan became interesting for British kingdom. It became British in 19th century either because of British pressure on Bruneian empire, or due to British help to sultanate to fight pirates (stories are not united on this point). Labuan was interesting for Brits because it was a strategic point in southeast Asia to fight pirates, and it was a very convenient naval base.
Brits established the Eastern Archipelago Company at the half of 19th century to try to exploit natural deposits of coal on Labuan, but there was not much success in this venture. In 1894, Brits built underwater communication cable to link Labuan communications with North Borneo, Hong Kong and Singapore.
Japan occupied Labuan in 2nd world war and had it until June 1945, and it was Japanese administrative center. Japan officially surrendered island to Allied forces on 9th September 1945 at a location now known as the Surrender Point close to the Layang-layang beach. Labuan then ed until 1963, when it became part of Malaysia along with the Sabah. In 1984, Labuan became federal territoriy, but more important it became offshore international financial centre anda free trade zone in 1990.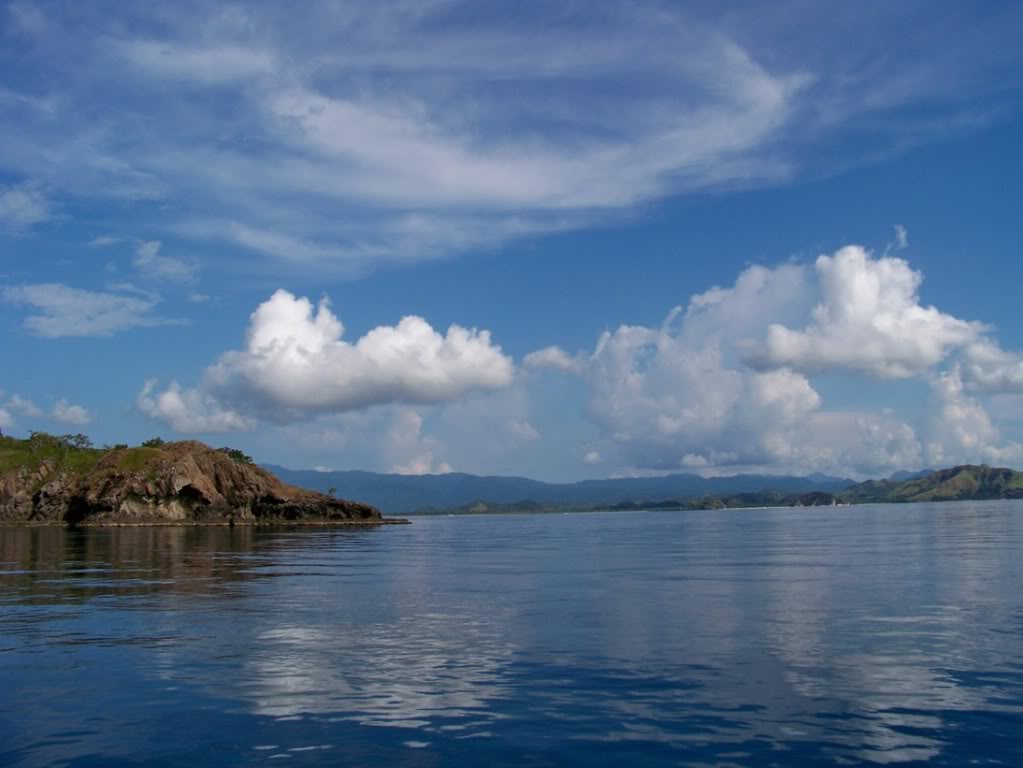 Labuan climate
There is no dry season on Labuan-all year round it is tropical humid climate. During a year, temperature goes from 25 °C to 32 °C, not often either going under 24 °C or over 33 °C. Warmer part of the year is from the beginning of April till middle of June, with average daily temps over 31 °C. Temperatures go lower from January to middle February with average daily temps under 30 °C.
Thunderstorms often happen at the end of October. Humidity is quite high on Labuan. It is rarely going under 53%, and very often ranging between 63% to 96% .
How to discover Labuan?
Labuan city is not too big, so you can easily discover it walking around. This is actually the best way to enjoy as a tourist, because Labuan is the best pedestrian location in whole Malaysia. Although there are people driving around, they are driving quite slowly and will easily give you advantage when crossing the street while sightseeing. On the other side, since weather is generally very hot and humid, there are not that many days when you will find it very enjoyable to go sightseeing in the middle of the day!
If you want to discover more distant locations, there are several bus lines that cover entire main island. Although buses drive often and cover island well, have in mind that all of them stop driving at 7 pm.
For further destinations, bus services are available; some are vans which the locals refer to as 'buses'. Do take note that bus services end at 7pm everyday. Below are some bus routes that may be of interest. One way bus journeys will cost a minimum of 1 Ringgit and not more than 3 Ringgit. Here are some bus lines that will be interesting for tourist sightseeing:
Bus line 3, circling around Labuan Hospital, Sungai Bedaun, Sports Complex, Kiamsam Bebuloh.
Bus line 4 going around Labuan Hospital, Peace Park, Layang-layangan Beach, Surrender Point, Sungai Lada, Sungai Labu Homestay, Sekolah Menengah Sains Labuan and University Malaysia Sabah-Labuan.
Bus line 5 goes around Tanjung Aru Kerupang and some of most popular Labuan's restaurants of Terumbu Warisan and Anjung Ketam that serve tasty seafood.
Bus line 6 will take you to Labuan Matriculation College, Lajau, Bird Park, The Chimney, Manikar Beach Resort, Pancur Hitam Beach, Batu Manikar Beach.
You can also conveniently enjoy sightseeing in a taxi, but primarily in a city center. Word of advice: before boarding in a taxi, agree on a fare, because taxi drivers in Labuan don't have taxi meters. You can find a taxi on one of the city spots:
Ujana Kewangan (Financial Park)
Parking area in front of Labuan Supermarket
Labua Labuan International Ferry Terminal
Labuan Airport
If you feel comfortable driving around, you can also rent a scooter.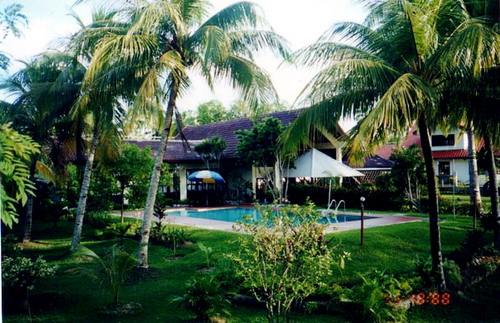 What you can see and do in Labuan?
Duty-Free Shopping - One of popular Labuan attractions. As Labuan is successful offshore financial center, it is no wonder that there are many modern, fashionable malls with variety of local and international goods. At the year end, locals create monthly discount festival when you can buy at even lower prices.
International Offshore Financial Centre - there are 65 foreign banks that work on Labuan. They provide any sophisticated banking offshore service you might need.
Top Fishing Destination - As we have mentioned above, main Labuan Island is surrounded by 6 smaller ones: Pulau Daat, Pulau Kuraman, Pulau Rusukan Kecil, Pulau Rusukan Besar, Pulau Papan and Pulau Burong. The crystal clear waters around islands provide one of the most fruitful, vivid fishing and coral grounds where you have amazing opportunity for deep sea and coastal fishing attractions.
Historic Sites - As mentioned above, Labuan has had quite a turbulent history, particularly in the World War II. Important historic sightseeing spots are: Labuan War Cemetery, Japanese Surrender Park and Allied Landing Point There is local tradition of holding the "Remembrance Day" every November at already mentioned Labuan War Cemetery where there are almost 4000 graves of World War II Fallen Heroes.
9M6NA. Where is Labuan Island located. Map.
9M6NA Labuan Island. Sunrise 09-22-2023 at 22:07 GMT sunset at 10:16 GMT