9XSDA Rwanda Christian, M0UPL, informs dxnews.com, that he will be active as 9XSDA from Rwanda, 11 - 18 February 2018.
Recent DX Spots 9XSDA
Call is issued by RURA Kigali, Rwanda for this occasion.
SDA stands for Seventh Day Adventist Church.
He will operate on 40 and 20m SSB mainly.
QSL via M0UPL direct.
Ads for direct QSL:
Cristian Panaitescu, 131 Stafford Road, CR0 4NN, Croydon, United Kingdom.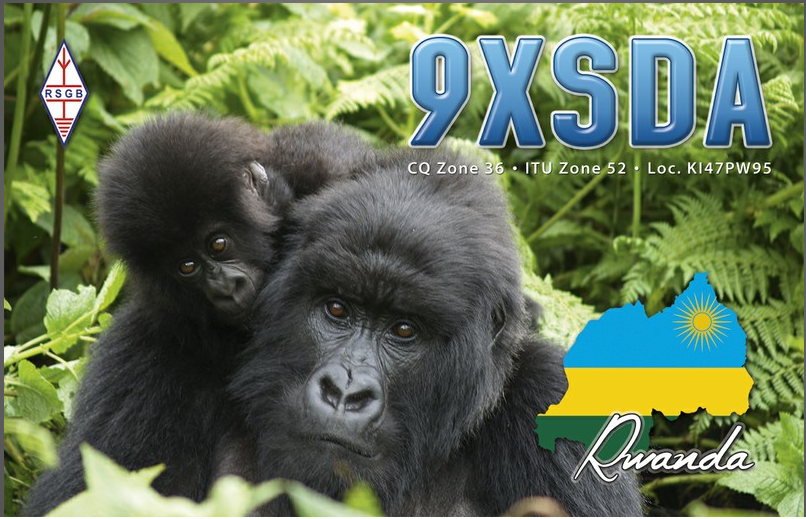 9XSDA. Rwanda. QSL Front side.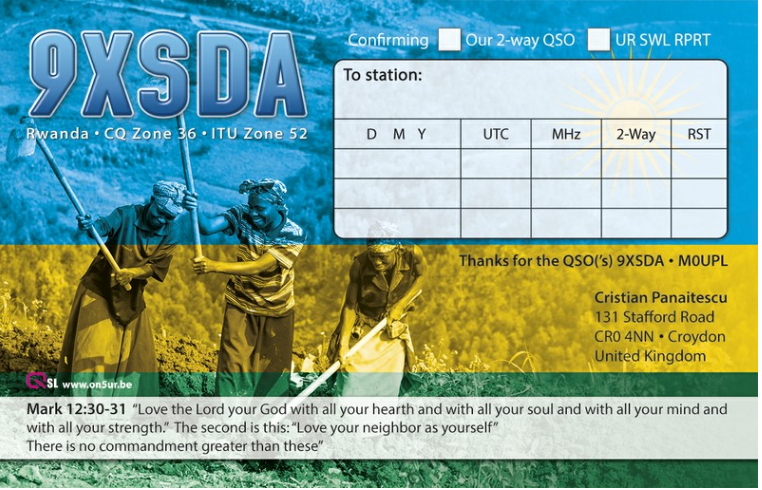 9XSDA. Rwanda. QSL Back side.

Adventist Amateur Radio Association. Banner.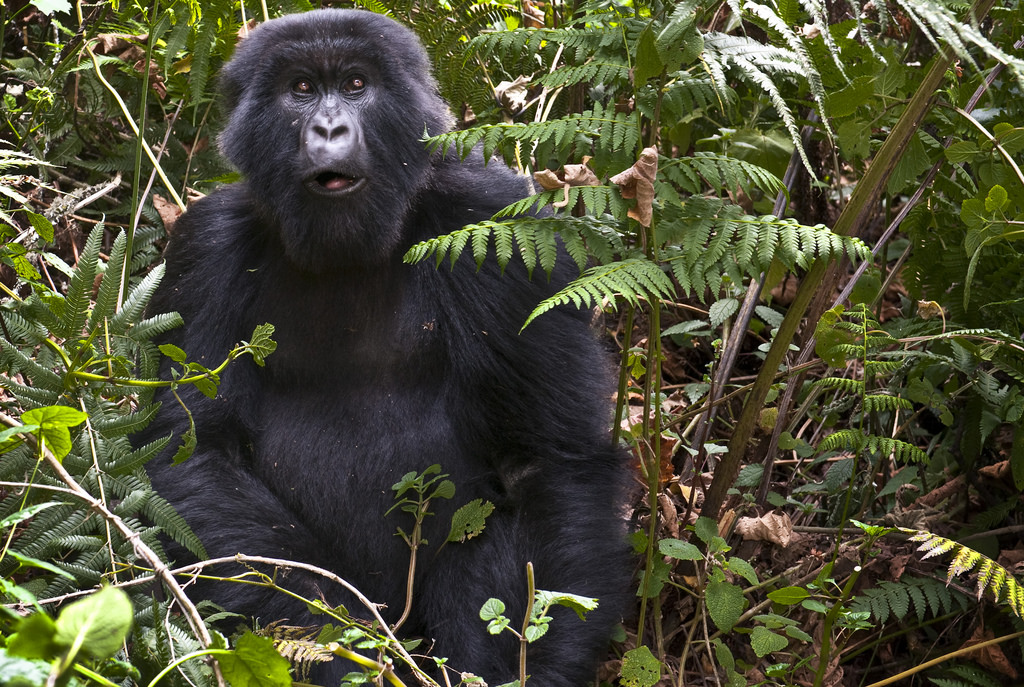 Gorilla, Volcano National Park, Rwanda. Author - Göran Höglund (Kartläsarn)
9XSDA. Where is Rwanda located. Map.
9XSDA Rwanda. Sunrise 11-29-2023 at 03:40 GMT sunset at 15:56 GMT