Nick, VE3EY will be active as 9Y4/VE3EY from Trinidad and Tobago Islands, 19 - 26 November 2018.
He will operate on HF Bands, including activity in CQ WW DX CW Contest, 24 - 25 November 2018, in SOAB Category.
Recent DX Spots 9Y4/VE3EY
QTH - Trinidad Island IOTA SA - 011.
QSL via home call.
Ads for direct QSL:
Nikola Lekic, 20 DEWITT ROAD, ETOBICOKE, ON M9B 3E1, Canada.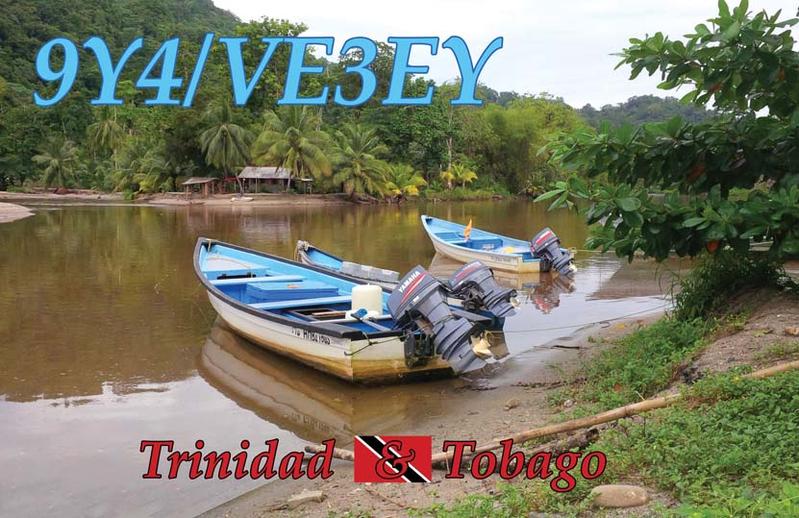 Trinidad and Tobago. 9Y4/VE3EY QSL.
Trinidad and Tobago regional and cultural center of Caribbean
Identity also pride of Lesser Antilles Trinidad and Tobago is mostly known and popular island country which is generally included in Caribbean. Islets are known for sharing boundaries with different nations like Barbados is present at the northeastern side, Grenada is present at northwestern side and Guyana is at southeastern side lastly Venezuela is present at southern and western sides. This island country coveran area of 1980 sq mi. Important point, which should be mentioned here is that two islands under discussion are separated into 9 regions also ward and of all these 9 regions the Sangre Grande holds the title staying largest of one of all.
Interesting point related with the Trinidad is that prior to coming of famous Christopher Columbus this was one of Spanish colonies during 1498. Two islets stayed separated from each other till 1889 and were conceded to British during 1802 and in this regard Treaty of Amiens is given very high value. The islet country gained independence during 1962 and attained republic status during 1976. This area's known for a variety of reasons also they have many interesting aspects associated with them.
Sangre Grande
Its a popular region of island country under discussion, which is extended over 898.94 kilometers square
Interesting aspects related with this region are that eighteen percent of the entire area of this country has been covered by the Sangre Grande and ten percent of the country's total population resides here.
The area is of very high value and significance also it's noted for many other prominent attractions and tourists love to visit it.
Climatic Conditions

Tropical Climatic conditions prevail in country annually there are 2 seasons. Drier season prevails during the first 6 months and for remaining time period of six months there is rule of rainy season. Luckily also in contrast to general islets of Caribbean the islets under discussion have not witnessed prominent hurricanes also Hurricane Ivan. 39 degree centigrade is recorded temperature for higher in Port of Spain also lower of 12 degree centigrade.
Biodiversity
Both islets under discussion are closer to continental Southern American region, but their biodiversity is not similar to other islets of Caribbean also they show many things in common with the Venezuela.
Prominent ecosystems are being mentioned below
• Coastal as well as marine ecosystem
• Forest
• Karst
• Man made ecosystem
• Savanna

Collected data in regard to vertebrates is very convincing as 467 species of birds, hundred mammals, ninetyreptiles, thirty amphibians, fifty fish of freshwater and nine hundred and fifty marine fish.
When invertebrats are considered information is incomplete and not proper, but estimates suggest that six hundred and fifty butterflies, six hundred and seventy two beetles and forty corals are present here.
In accordance with incomplete information sixteen hindered and forty seven fungi species have been in noticed and experts suggest that actual numbers are going to be higher than this. Also, data related to microorganisms suggests that two hundred species of microorganisms is present here.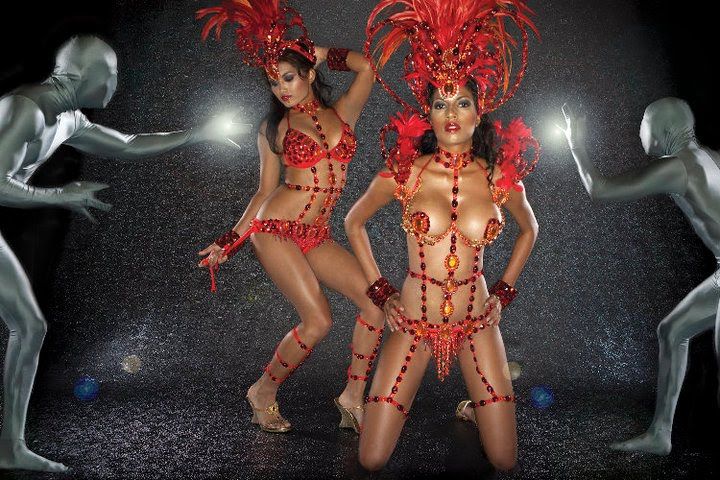 Demographics

In accordance with the information, which was presented in the year 2005 majority of the population of this country that is 1.3 million lives on Trinidad and remaining four percent, are found in the region of other. History of immigrations and conquests are related with ethnic compositions of this part of the world.
A variety of religious believes are being followed by the people of this region. You are going to find the below mentioned groups here
• Roman Catholic
• Anglican
• Seventh-day Adventist
• Presbyterian
• Methodist
• Jehovah's Witnesse
• Evangelical
• Hindus
• Muslims
A prominent increase in churches of fundamentalists and evangelicals has been noticed.
In addition, to this a smaller Judaic community also lives here along with one of the Chinese communities and Bahai's communities.
Language
The official language of this country is English, but interesting point that should be highlighted here is that one of the two Creole languages English is spoken by the people. This language shows a reflection of Asian, African, European, Amerindian cultures. Five percent of the total population also speaks Spanish. Various sectors live in this part of the world so you can except to say a variety of languages and dialect in this island country.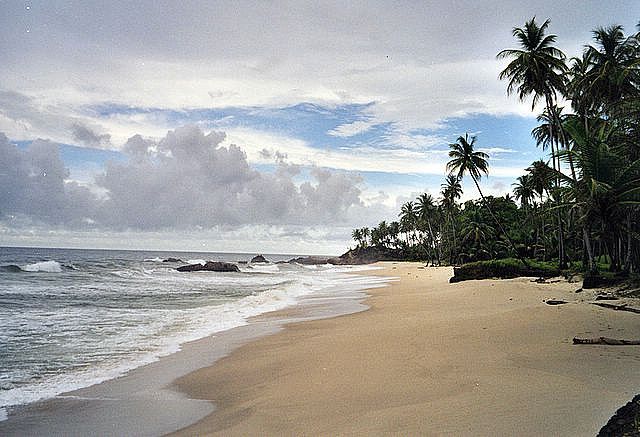 Culture

The most important aspect related with Trinidad and Tobago is that it holds the reputation of being the
Birth place of popular music forms that is calypso also steelpan has its origins present in this region. We have already highlighted the point a great level of cultural diversity and a variety of religious background and because of this reason a good number of festivals and ceremonies are arranged prominent of these are Carnival, Eid and Diwali. It is a matter of very high pride that for this island country two winners of Nobel Prize for writing belong to it. In addition, to this many diverse cultural believes and values are being shared by the people of this island country.
Clothing Business

The fashion scene revolving in the part of the world is very strong and annually Fashion weeks are arranged here. Many international and local brands are found here and we can say that clothing industry of this region is very prosperous owing to the demands posed by local population.
Clothing sector is basically divided into shops, stalls, boutiques etc. Names of some popular local designers are being mentioned below
• Meiling,
• Heather Jones,
• Robert Young,
• Dexter Jennings,
• Peter Elias
• Claudia Pegus

Export sector is very well developed and because of this reason country has been transformed to a financial and regional sector. This has been responsible for production of stronger economical conditions and involves natives into shopping and travelling.
Also, people from different parts of world visit this location for business and other related reasons.
In short, this island country is the pride and important economical center of Caribbean. You should visit this place because it's really full of many entraining options and increases one's knowledge.
9Y4/VE3EY. Where is Trinidad and Tobago located. Map.
9Y4/VE3EY Trinidad and Tobago Islands. Sunrise 09-30-2023 at 09:52 GMT sunset at 21:57 GMT