Kinoshita, JA8CCL is currently active from Palau as T88CL.
He is active on HF bands.
QSL via home call.
Palau
An island country, Palau is located in the Pacific Ocean. Palau is also sometimes spelled as Belau or Pelew. The English name of 'Palau' emerged from the Spanish Los Palaos, which again comes via German Palau. Palau is a formation of groups of islands in the Micronesia area of Oceanic which is located to the southeast of the Philippines. Official Language of Palau is English and Palauan. Other recognized languages are Japanese, Sonsorolese and Tobian.
In the 18th Century, the Europeans paid their first visit in the islands. In 1885 it was made the part of Spanish East Indies. After the Spanish got defeated in 1898's American - Spanish war, the islands as per the Treaty of German-Spanish and its terms, were sold off to Imperial Germany in the year 1899. During World War I, Palau was conquered by the Imperial Japanese Navy. Again during the WW II, major battles took place between the troops from Japan and America that included the battle of Peleliu. In the year 1947 Palau, along with few of the Pacific Islands, came under the administration of the US governed Trust Territory that of the Pacific Islands. In the year 1994, the island under a Compact of Free Association with America, became independent.
Palau has an estimated population of 18000 and has a density of 28.4/km sq.
Palau use United States Dollar (USD) as the currency.
Palau is divided in sixteen states –
I. Aimeliik – 44 km sq
II. Airai – 59 km sq
III. Angaur – 8.06 km sq
IV. Hatohobei – 0.9 km sq
V. Kayangei – 1.7 km sq
VI. Koror – 60.53 km sq
VII. Melekeok – 26 km sq
VIII. Ngaraard – 34 km sq
IX. Ngaremlegui – 68 km sq
X. Ngatpang – 33 km sq
XI. Ngchesar – 43 km sq
XII. Ngiwal – 17 km sq
XIII. Peleliu – 22.3 km sq
XIV. Sonsorol- 3.1 km sq
XV. Ngarchelong – 11.2 km sq
XVI. Ngardmau – 34 km sq
Ngerulumud (Melekeok) is the Capital of Palau. The largest territory of Palau is Koror City, and other most populous islands are Babeldaob, Angaur, and Peleiiu. Babeldaob is the largest island with a population of 6000 people.
The nation experiences a tropical climate all round the year. It has a minimum temperature of 82'F which is 28'C. Rainfall is all year round with an average total of 150inches (3800 mm). The average humidity here is 82% although there is more frequent rainfall during July to October. Though Palau is outside the Typhoon zone, during the season of Pacific typhoon in the 2013, Typhoon Haiyan struck it.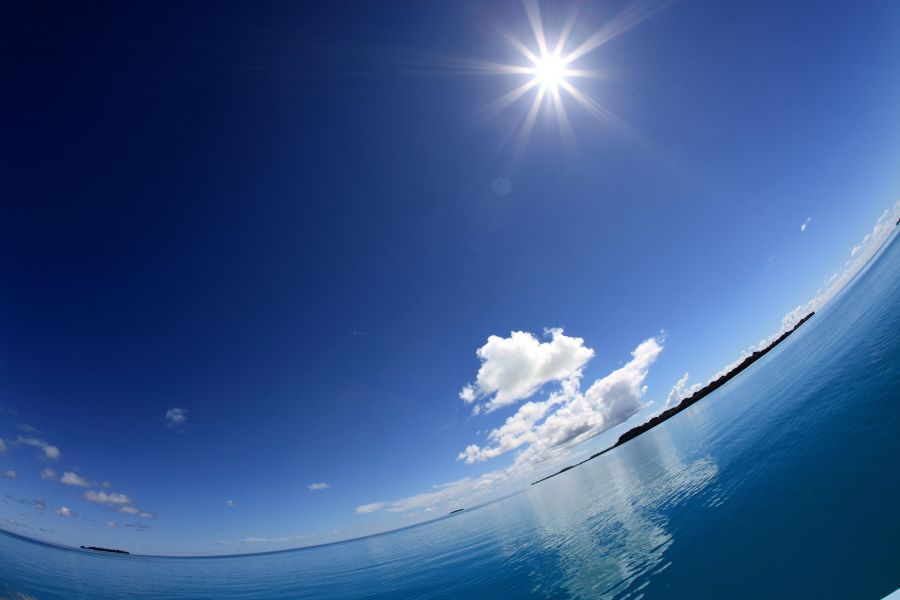 Although Palau is free of environment degradation, many areas still experience pollution of land and water such as dynamite fishing (which is illegal), Koror's scarce solid waste disposal facilities, as well as, the extensive dredging of coral and sand in the Palau Lagoon. There is a huge problem in wastewater treatment, which also includes toxic waste generation via biocides and fertilizers.
One can see saltwater crocodiles occurring in various numbers all through the mangroves and also various parts of rock islands, which looks very beautiful.
In Palau, tropical storms and volcanic occur regularly. It already has a huge problem of limited agricultural areas and inadequate source of water supply that has a major impact on its population.
Palau has only one airport which is at Airai on Babelaob. One can travel from Seoul's Incheon airport via Asiana Airlines. Travelers also can travel from Guam by United Airlines' daily which connects from Japan and United States via Manila, Philippines. One can also fly by taking chartered flights from Taipei, South Korea and Japan depending upon the operators. Transportation is easy in Palau because one will be easy access to taxi and rented car. Rented car both comes in left hand and right hand drive.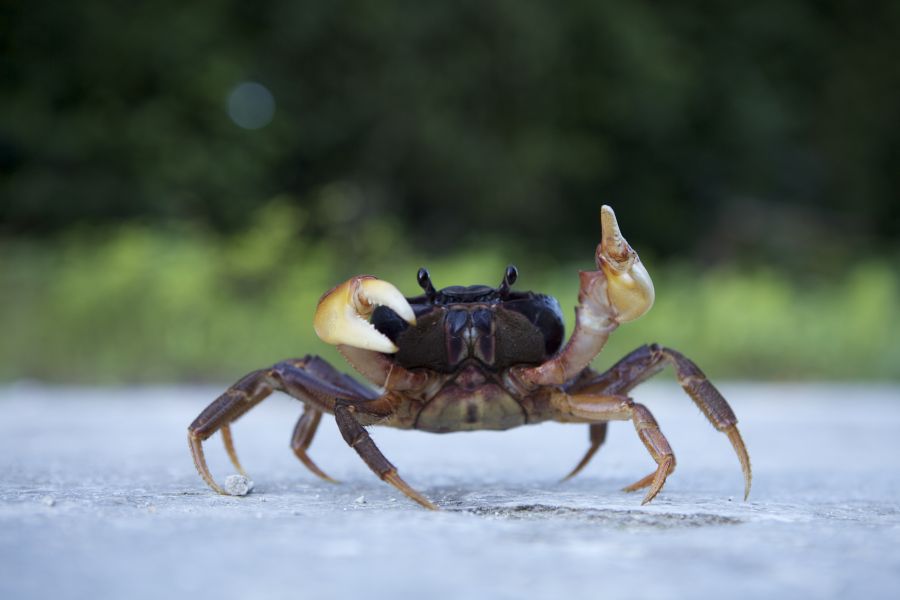 Attractive Places to visit in Palau
Rock Islands
This place is also called Chelbacheb, which has occurred due to the formation of limestone or coral up rises, ancient relics of coral reefs which are between Koror and Peleliu and now are part of Koror State. The aggregated area of Rocky Islands is approximately 47 sq km. The islands are popular for its famous and beautiful beaches, blue lagoon and the peculiar umbrella-like shapes of the rocks. The tourists are attracted to Blue Corner, Blue Hole, German Channel, Ngermeaus Island and the famous Jellyfish Lake. It is also famous for the best dive destination on the planet. Scuba diving is famous out here with the sharks and high current. The island is also famous for Dolphin Bay, where there are staffs and trainers that educate the tourists in regard to dolphins.
Jellyfish Lake
Rock Islands is made up of 300 mostly uninhabited islands. It is also a home to Jellyfish Lake with millions of jellyfish. Jellyfish Lake is an isolated place which connected through fissures and tunnels of limestone. The lake is almost 12000yeras old. One can see two types of jellyfish- Moon jellyfish (Aurelia sp.) and the Golden jellyfish (Mastigias sp.). A tourist has to pay a sum of just $100 to visit this site and should have at least 10 days in hand to see the beauty of this lake.
Belau (Palau) National Museum
The National Museum is also a famous and beautiful place to visit. The timing of the place is Mon-Fri-08.00-16.00, Sat- 10.00-16.00. It is a little museum which exhibits the ancient life of Palauan people. People can take photographs of the sculptures and storyboards and many other artifacts. The floor of the museum is made of wood and the thatched ceiling which is curved and painted with depictions of Palauan legends.
Ngardmau Waterfall
Ngardmau fall is also an attractive place to visit having the biggest waterfall in Palau. It is a drive of about 30minutes from Koror City. It a really good place for hiking in the jungle which freshens the body and mind. One can also visit the fruit garden in Aimeliik State on the way.
Palau Aquarium
Palau International Coral Reef Center opened the Aquarium which is a Touch Tank exhibit. It is fun to learn about the marine invertebrates, such as sea cucumber and blue starfish. Every invertebrate in the tank have a distinctive feature and is safe to touch thereby encouraging family and children to visit the Aquarium.
The Island of Palau is rich in culture and diversity and is a wonderful vacationing spot for families as well as honeymooners. With its idyllic views and Natural bounty, the region of Palau is perfect for a vacation.
Video Palau