Nigel, G3TXF will be active from Tristan da Cunha Island, IOTA AF-029, 10 September- 3 October 2014, as ZD9XF.
He will be active on HF bands.
QSL via home call.
He will be active with Paul, ZS1S/ ZD9ZS.
There will be activity on 6m if propagation allows. A 6m beacon will be active during the operation and may be left on the island afterwards.
Tristan da Cunha The remotest Island in the world
The Central part of a group of remote active volcanic Islands (Nightingale, Inaccessible, Gough) home to 268 British citizens in the most isolated settlement of Edinburgh of the seven seas in the Atlantic Ocean (2,000 Kilometers 1,243mo) The Island is Circular in figure, narrow valleys make up the middle peak. Throughout the winter season the steep dell turn into quick running torrents which wash raw materials down from the incline into the area below. Tristan is adjacent to the Island St Helena. It is a 7 days boat journey from South Africa to the island. Widely known for its rough seas, there are also steep basalt cliffs 600 meters down to be exact. Fish are plentiful in this area and crawfishing if very popular among Tristan's citizens.
Facts about Tristan da Cunha
Main and Largest Island
Located 1,750 miles away from South Africa
Discovered in 1506 by Portuguese explorer Trisao da Cunha who bestowed his namesake onto the island IIha de Trisao Da Cunha
In 643 the esteemed crew of Heemstede Captained Claes Gerritsz Bierenbroodspot made the first recorded landing
First survey of the Archipelago was made by L'Heure Du Berger from France in 1767
First permanent Settler was Jonathan Lambert from Salem Massachusetts
In 1816 The united Kingdom annexed the Islands ruling them from Cape Colony in South Africa
Edinburgh of the Seven seas is the main settlement
In 1938 the islands were declared a dependency of Saint Helena
Video ZD9XF ZD9ZS
Climate

Marine Subtropical
Wet oceanic climate, nice temps
Moderate to heavy rainfall
Limited sunshine
Westerly winds


Culture

The Island's population is a modest 275 and shockingly no new residents are permitted to settle on the island. Christianity is the sole religion (Anglicanism Roman Catholicism). Because of the small population marriages between second cousins inevitably take place among its citizens. Many health issues have occurred as a result of these unions such as asthma, and glaucoma. The makeup of the island is a mere seven families with only seven surnames; Glass, Green, Hagan, Lavarello, Repetto, Rodgers, and Swain. Healthcare on the island is free of charge but there is only one doctor and five nurses. Serious injuries are funneled to Cape Town (South Africa).
All Citizens are farmers and they communally own the land. The main source of income for the entire region is The Lobster Factory. The lobster factory sells its product to the Unites States and Japan through a South African Company called Ovenstone Money is also generated by fishing and processing most citizens have more than one job and also many work for the local government. The Selling of coins and postage stamps also contributes to the local economy.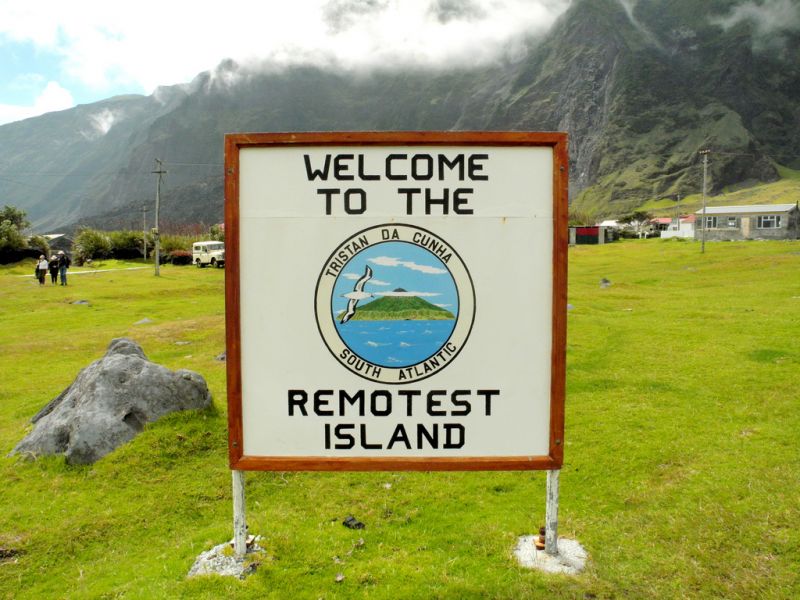 Language:

English
Tristan da Cunha is a hot spot for volcanic activity but there hasn't been an eruption since 1962 The surrounding plant life has the makeup of many species who are also found on the South American, African, and New Zealand. This is a region where visit will require some preparation and knowledge of the land. Scientists who study volcanic activity find this area useful despite the face there hasn't been an eruption there since 1962. Rare fossils can be found throughout the island which is another activity you may find interesting during your stay. The sea in the region of Tristan da Cunha is blue and in the summer the sun is humid. Life in Tristan is one of family loyalties and high moral standards.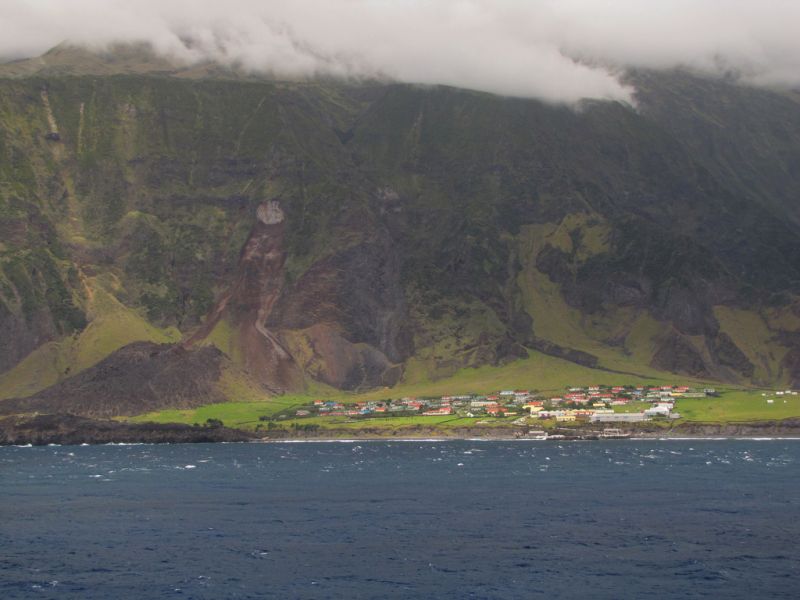 Attractions

Small Museum
Craft shops
a swimming pool
Radio Station
Local Shops
Large Supermarket

Tristan is the perfect place to visit and get aquatinted with. Brings some friends make it a yearly destination; maybe make it a spot for a destination wedding. It's is most certainly beautiful enough to do so.
If you are looking for getaway filled with simplicity and solitude this is most definitely the spot for you. This area is rich in history, quaint, and clean living. If you happened to have a yacht you will enjoy sailing the breathtaking seas surrounding Tristan. But if not there are boats and guides around who can show you all that Tristan has to offer. One of the few places in the world untouched by time, and modern technology has to yet invade this little corner of remote paradise. Need a sabbatical from work? Need a quiet, calm, place to collect your thoughts. Maybe you need a place to clear your mind to create whether it is writing a book or painting etc.; you can't get any more tranquil than Tristan the people are welcoming and eager to share their way of life with other people from other cultures and backgrounds. Not a lot of people venture to this part of the world but those that do find a genuine treasure that is Tristan. The Islanders have their way of life and continue to thrive without all the ills of the world. There isn't any crime, there is no unemployment rate, and taxes are low (less than a pound per annum). Can you even fathom that? I don't think you can get much simpler than an island in the middle of the ocean can you? If I were you I would call my travel agent at once and book a trip to Tristan; everyone who can afford to, should go at least once to experience this simple way of living and engage in the world of old. Step into those early pioneers shoes for a second, discover a whole new world and breathe in the brilliance of a land where you acquire your own little piece of serenity. You may not want to leave after you get a chance to dip your toe in this aquatic adventure. No need worry about being in the dark ages it's not totally frozen in time there are modern conveniences like electricity and sanitation you won't be completely roughing it. But I am quite sure it will be nice to vacation somewhere without all the hustle and bustle of the city.
Video Tristan da Cunha