Gert, ZS6AGF will be active again from Botswana 20 - 22 March 2015 as A25GF.
He will be active on 40 - 6m CW.
QSL via home call.
Botswana. Information about country.
Botswana, officially the Republic of Botswana (Tswana: Lefatshe la Botswana) is a country located in Southern Africa.
Motto- Pula (Rain in Tswana).
Capital city- Gabarone.
Official languages- Engish, Setswana.
Independence from United Kingdom- 30 September 1966.
Currency- Pula (BWP).
Time- UTC +2.
International phone code- +267.
Internet domain- .bw
Botswana is divided into 9 districts.
Popular sport- Football.
National flower- Rose.
National animal- Zebra.
National bird- Cattle egret.
A25GF Botswana.Information for Radio Amateurs.
DXCC country- Botswana.
WAC continent- Africa.
WAZ zone- 38 CQ.
ITU zone- 57.
QTH locator A22GF- KH22od.
Radio Amateur organization- Botswana Amateur Radio Society BARS, member of International Amateur Radio Union IARU.
President- Anu Sulu A22YL.
Secretary- Christopher Colledge A24CC.
Botswana the Wilderness Land
Botswana is the perfect destination to escape the pressures of daily life and explore nature's plentiful bounty. With over 38% of the country's land dedicated to national parks, reserves, and wildlife-managed areas, a journey through Botswana is like a magical adventure through a natural wonderland.
The capital city, Gaborone, is a sprawling, rapidly expanding city with a population of roughly 300,000. There is a multitude of modern shopping outlets, hotels, and restaurants,alongwith a variety of commercial businesses and foreign embassies.Here, you can also purchase unique arts and crafts made using traditional methods, including pottery, weaving, baskets, woodcarving, leather work, jewelry, and bushman crafts.
With democratic rule in Botswana having been achieved in 1966 and the discovery of three major diamond–bearing rock formations, Botswana currently enjoys economic stability, as well asa high standard of healthcare and education.
The country is not population-heavy, which means that the vast expanses of wilderness, flora, and fauna are largely undisturbed. Wildlife enthusiasts can expect to spot a variety of exotic animals, including giraffes, zebras, lions, white rhinoceroses, cheetahs, elephants, leopards, and gemsbok. The Chobe National Park in the northern region of the country, established in 1968, is the third largest national park in Botswana, covering 11,700 sq. km. Famous for its large population of game, the park is also a well-known destination for bird watching safaris, with over 460 bird species documented in the park. Visitors to the park can also enjoy a cruise up the Chobe River to get even closer to the wildlife, perhapseven seeing elephants bathing in the sun.
Situated deep in the Kalahari Basin is the Okavango Delta. Fed by the seasonal flooding from the Okavango River, the delta is the third largest in southern Africa. The Delta is a source of great fascination, as over 95% of the water simply evaporates before ever reaching the Thamalakane River in Maun. Journey deep into the heart of the Okavango Delta and you will experience lush vegetation and dense woodland that is richly abundant in plant and animal life.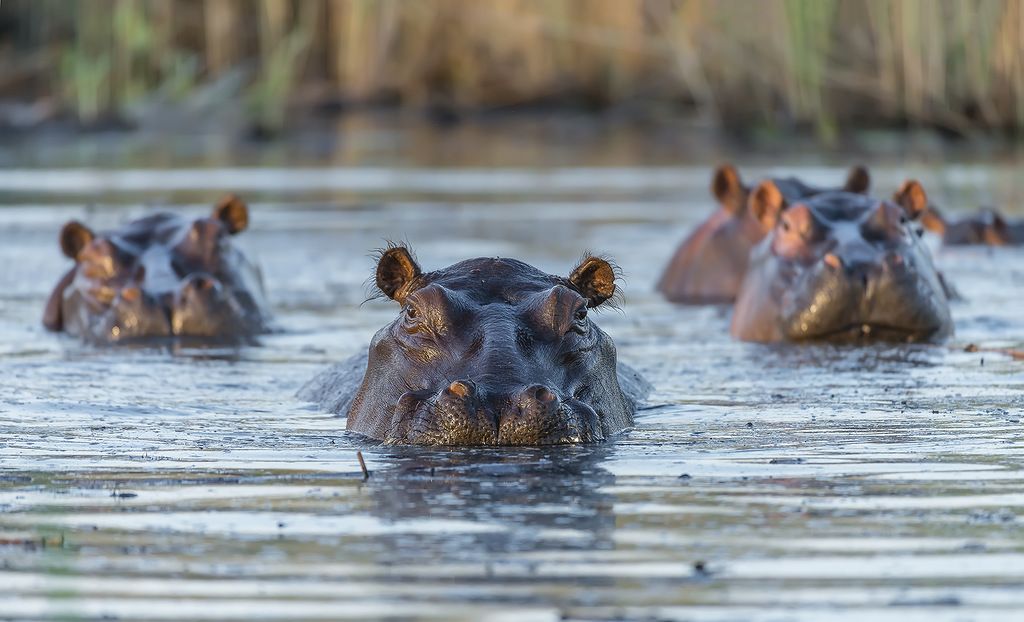 Botswana's semi-arid climate experiences extremes in temperature, especially during the rainy season, which lasts from October to April, when humidity is highest and daytime temperatures can reach a stifling 40C. The best time to visit is during the winter season, from late May to August, when theskies are clear and sunny, and the nights are cool. During this time of year, wildlife is easier to spot, as the landscape turns into a vast arid expanse and wildlife never stray too far from water sources.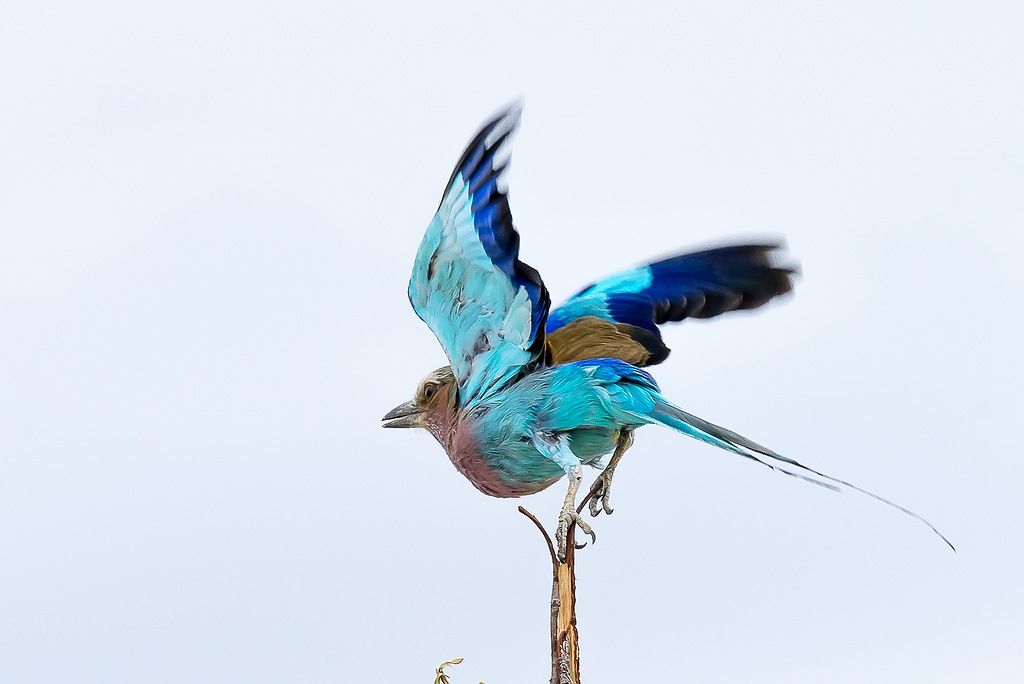 As a landlocked country in southern Africa, there are plenty of opportunities to venture over the border to the neighboring countries of Zambia, Zimbabwe, Namibia, and South Africa. Take a quick trip over the border to either Zambia or Zimbabwe and you will find yourself in the shadow of the magnificent Victoria Falls, one of the largest and most stunning waterfalls in the world.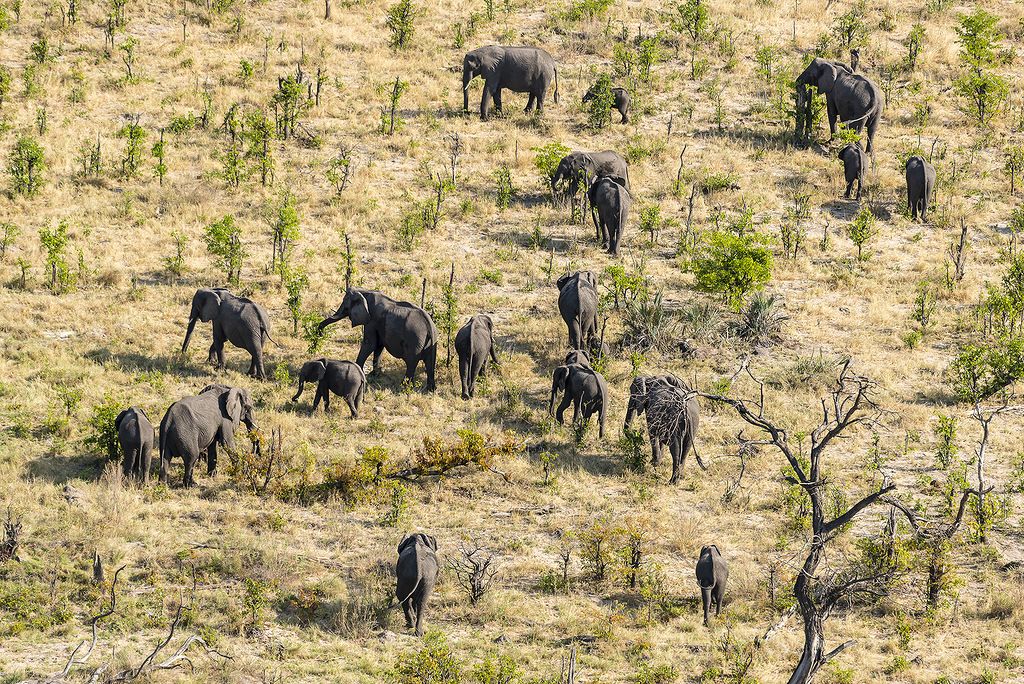 Overall, Botswana is a friendly destination full of wilderness, adventure, wildlife, and culture targeted at tourists on a modest budget.

Video Botswana