A92AA, 7Z1OO, A41OO, A61DJ, A93LT, EI5GM, EI9FBB, MM0NDX will be active from Hawar Island, Hawar Islands (IOTA AS-202) 28 April - 1 May 2016 as A91HI.
They will operate on HF Bands.
QSL via A92AA, Club Log, OQRS, LOTW.
Ads for direct QSL:
Fawaz Sulaibeekh, P.O.Box: 28021, Riffa, Bahrain.
A91HI News 27 April 15.00 GMT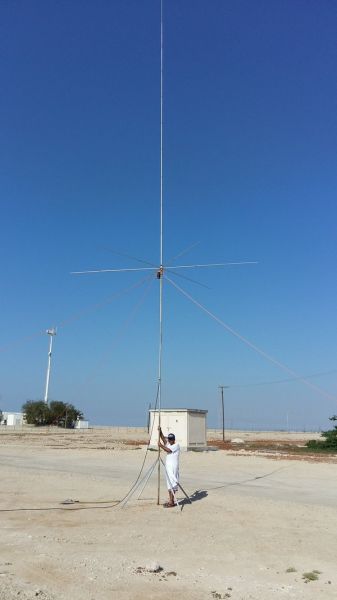 A41OO with one the verticals just raised. More antenna work ongoing.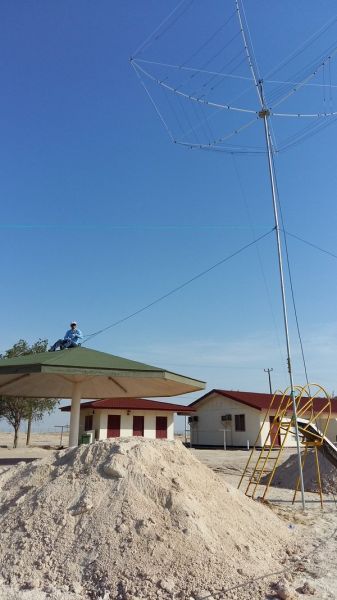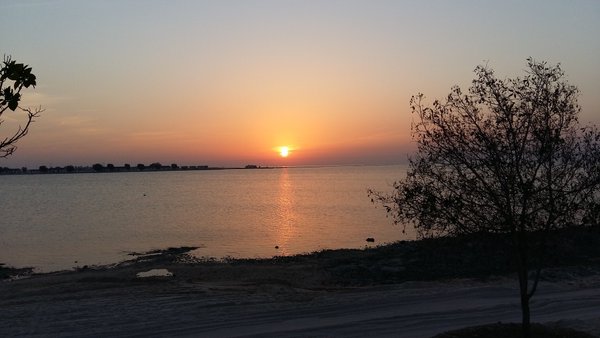 Still setting up. Very hot outside with antenna assembly. QRV approx 19 00UTC.
A91HI News 27 April 2016
Team is on the way to the Island.
They planning to QRV at 18GMT
A91HI News 25 April 2016
Team is planning to start activity 27 April 2016 18.00 GMT.
A91HI News 18 February 2016

On January 8, 2016, we released news of an upcoming IOTA DXpedition to Hawar Island AS-202NEW.
Six weeks later we're happy to confirm that plans are running smoothly and everything is now on schedule. Our callsign A91HI is confirmed!
Our QTH has been carefully chosen on the North side of the island overlooking salt water with magnificent take-off views to all corners of the globe. Input 25° 43′ 5" N / 50° 47′ 7" E on Google Earth and you will see our exact QTH.
An experienced team (7Z1OO, 9K2RR, A41OO, A61DJ, A93LT, EI5GM, EI9FBB & MM0NDX) led by Fawaz A92AA (team leader) will be QRV with 4 high power stations from 40m through 10 meters – CW, SSB and DIGI. We will use a combination of SP7IDX Technology Hexbeams and VDAs at the water's edge to ensure good signals into all Continents.
Administration costs are very high for this expedition. No fewer than six different departments are required to give us clearance to operate amateur radio on Hawar Island. This is why it has taken almost 2 years for the first AS-202 activity to happen. Now that we have all necessary permits in hand, we aim to give this 'New One' to as many IOTA Hunters as possible.
We thank all recent donors and sponsors who understand this activation is not as easy as it may appear. Please consider making a small donation to help offset our growing costs and we will be happy to list your call on our website a91hi.com/support
Remember, we are offering a FREE QSL to those who donate at least $5 before our departure. Just send your QSO details to our QSL manager (A92AA) after the DXpedition – he'll be happy to assist!
Our next news update will be 1 month before departure to Hawar Island. Please feel free to follow our progress via Twitter @A9_IOTA
vy 73 de A91HI Team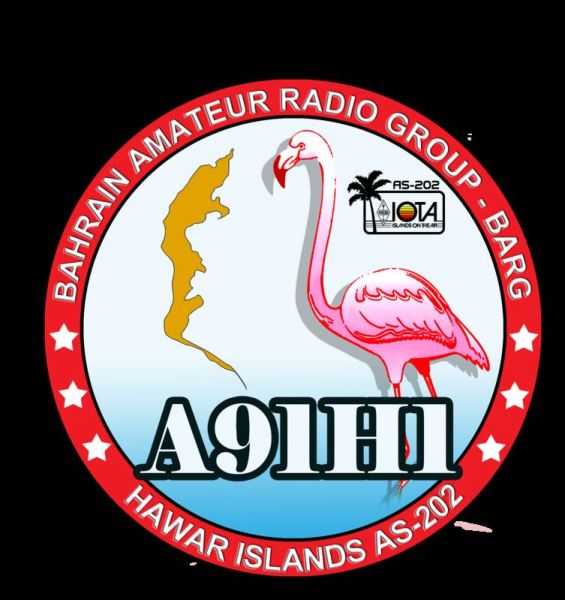 Hawar Island, Hawar Islands. A91HI IOTA AS-202 Logo.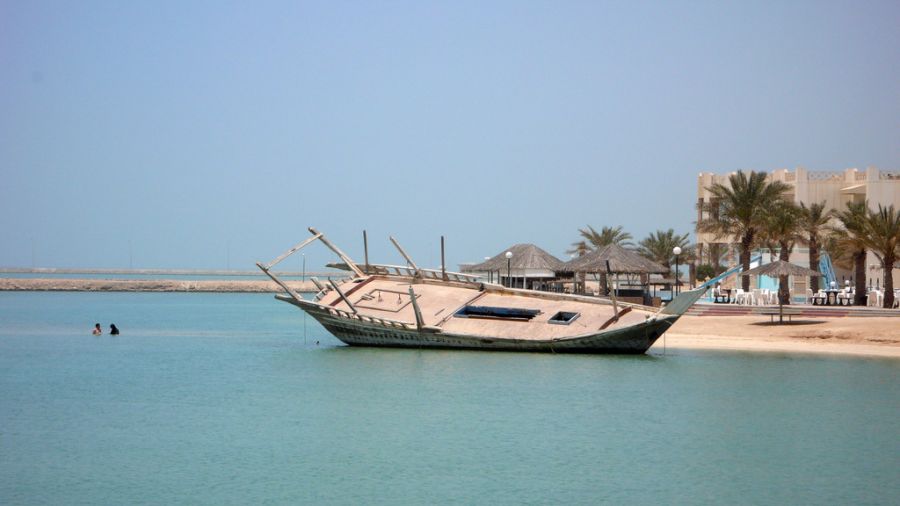 Hawar Island, Hawar Islands, Bahrain. Ship.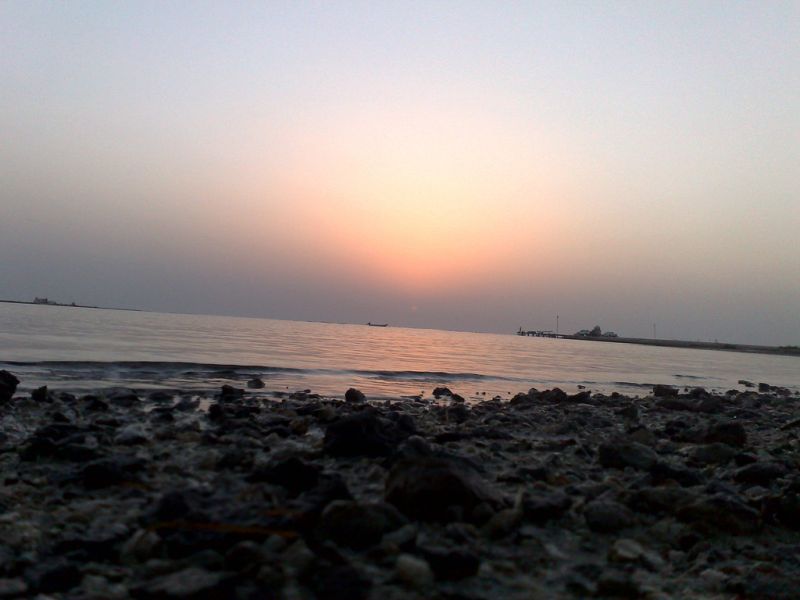 Hawar Island, Bahrain. Beach.
Where are Hawar Islands located. Map.
A91HI Hawar Island Hawar Islands. Sunrise 09-30-2023 at 02:27 GMT sunset at 14:26 GMT