This year I decided to encourage my daughter for her excellent learning performance, and arranged her holidays at Paradise Island, Bahamas.
In my opinion, Atlantis Hotel itself is kids paradise.
My daughter came back full of impressions and photos.
Her photos were so beautiful that I decided to upload them here, and I think everybody will be interested to see such paradise corner.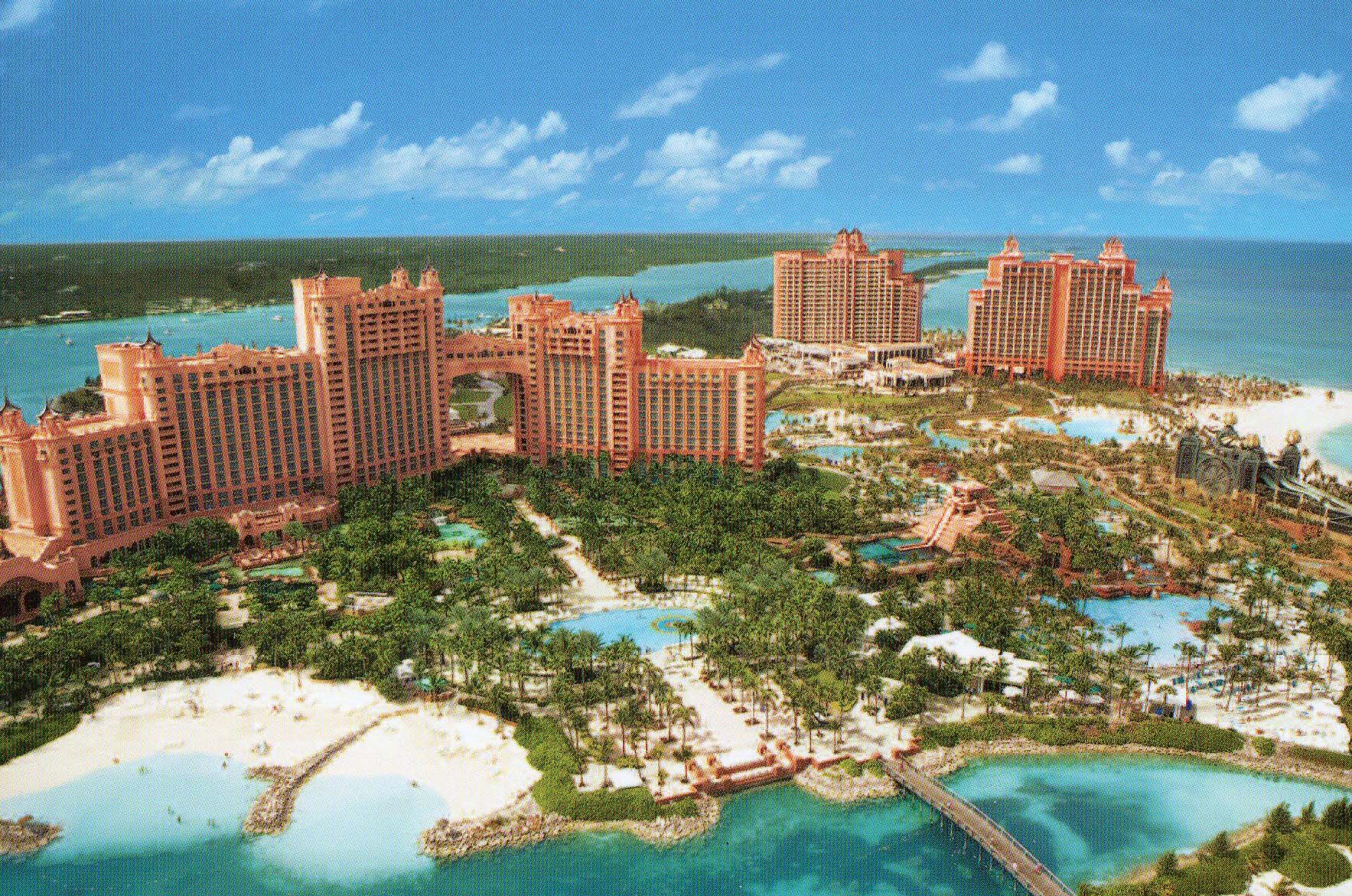 Atlantis Hotel towers are impressive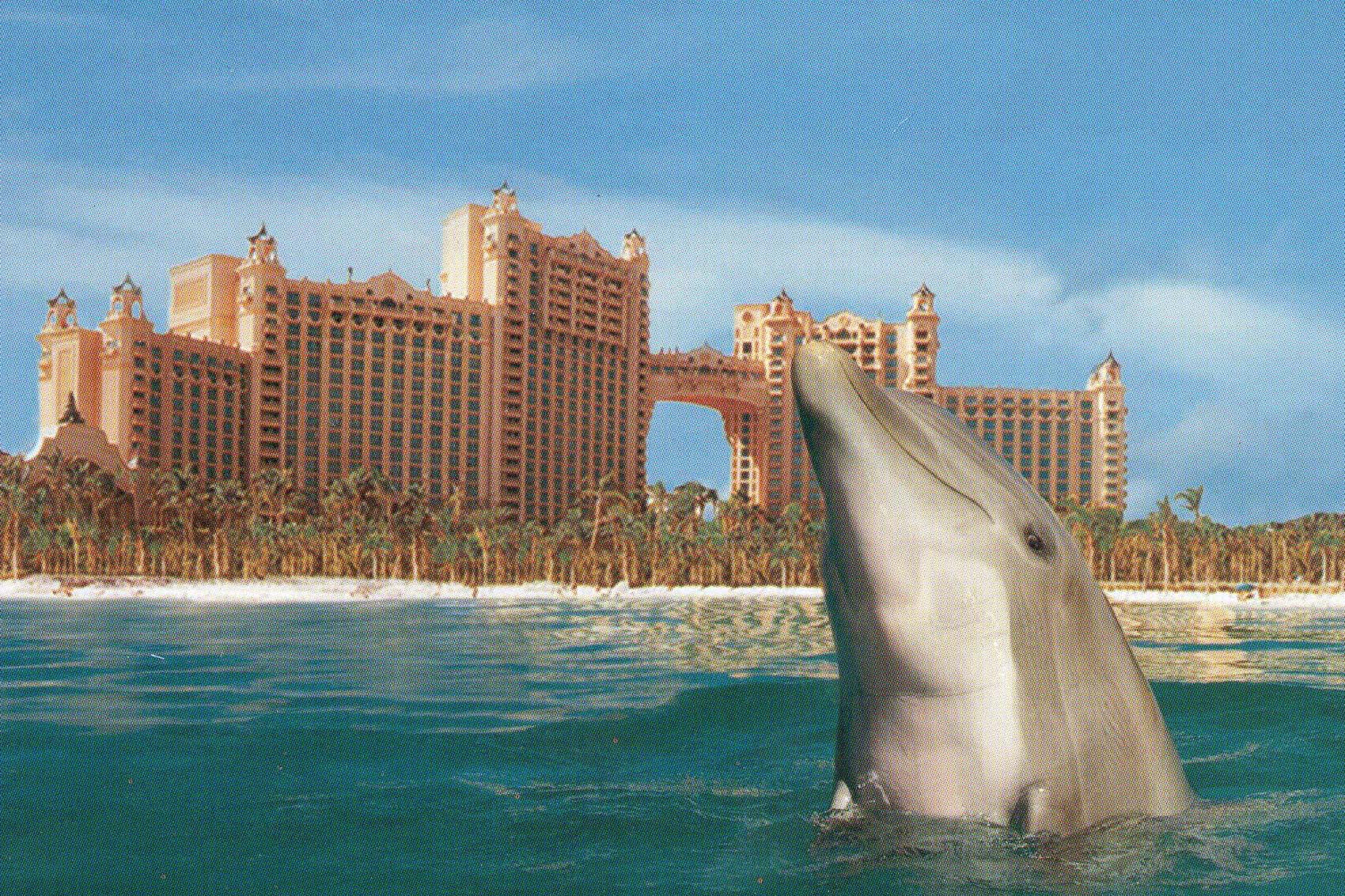 Dolphin Cay in the premises of Atlantis Hotel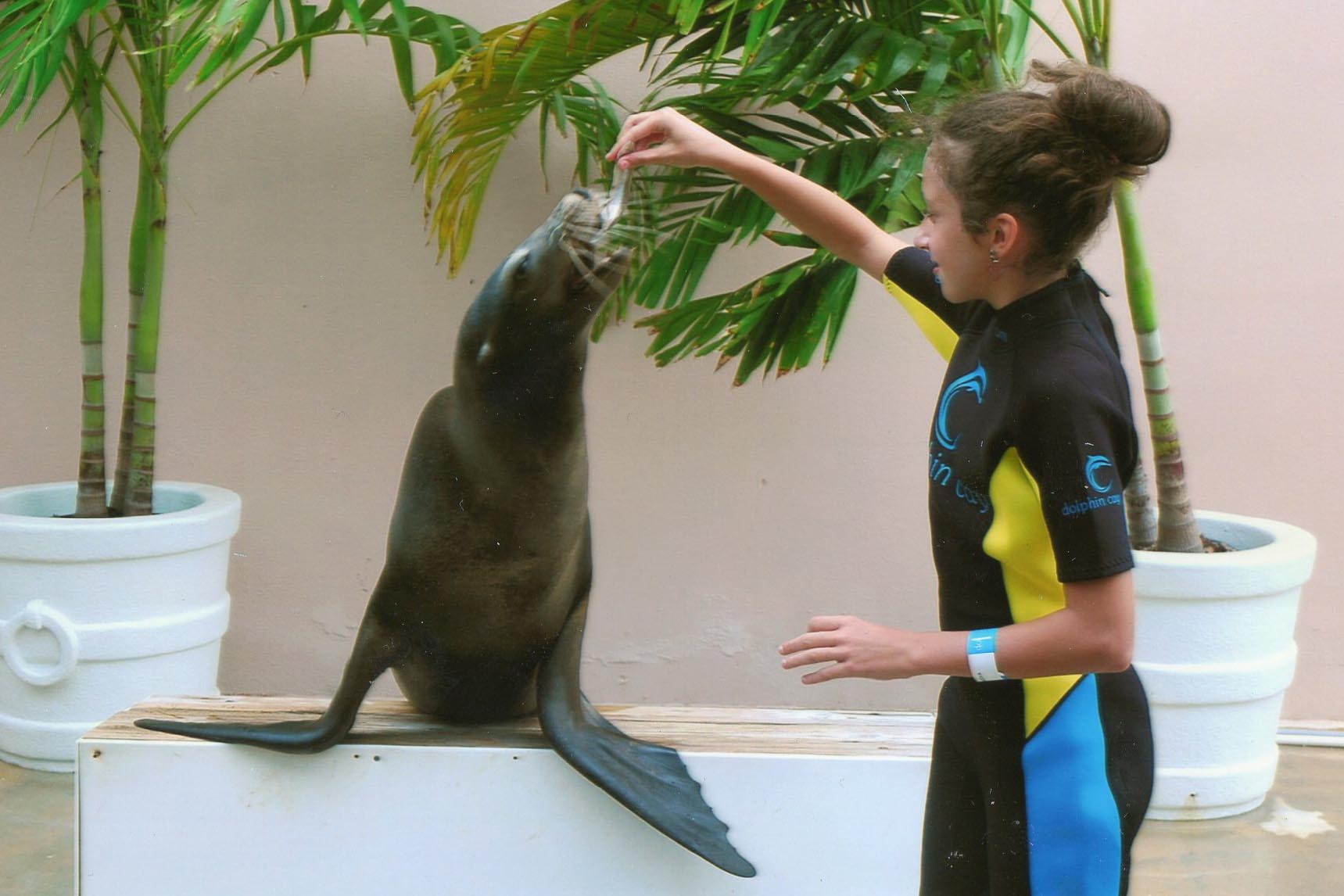 Nourish the sea lion, and he'll be thankful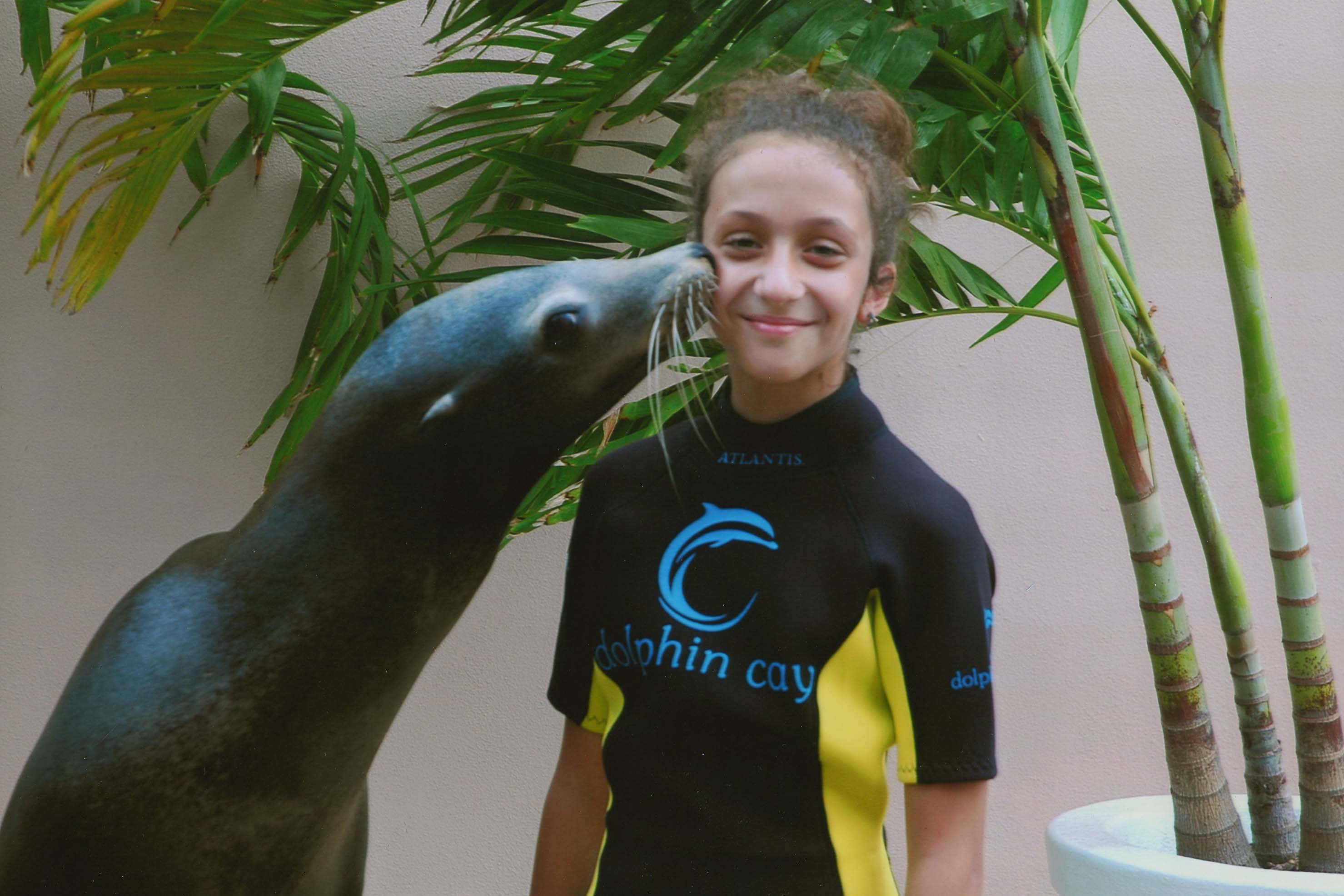 Gratitudes onto face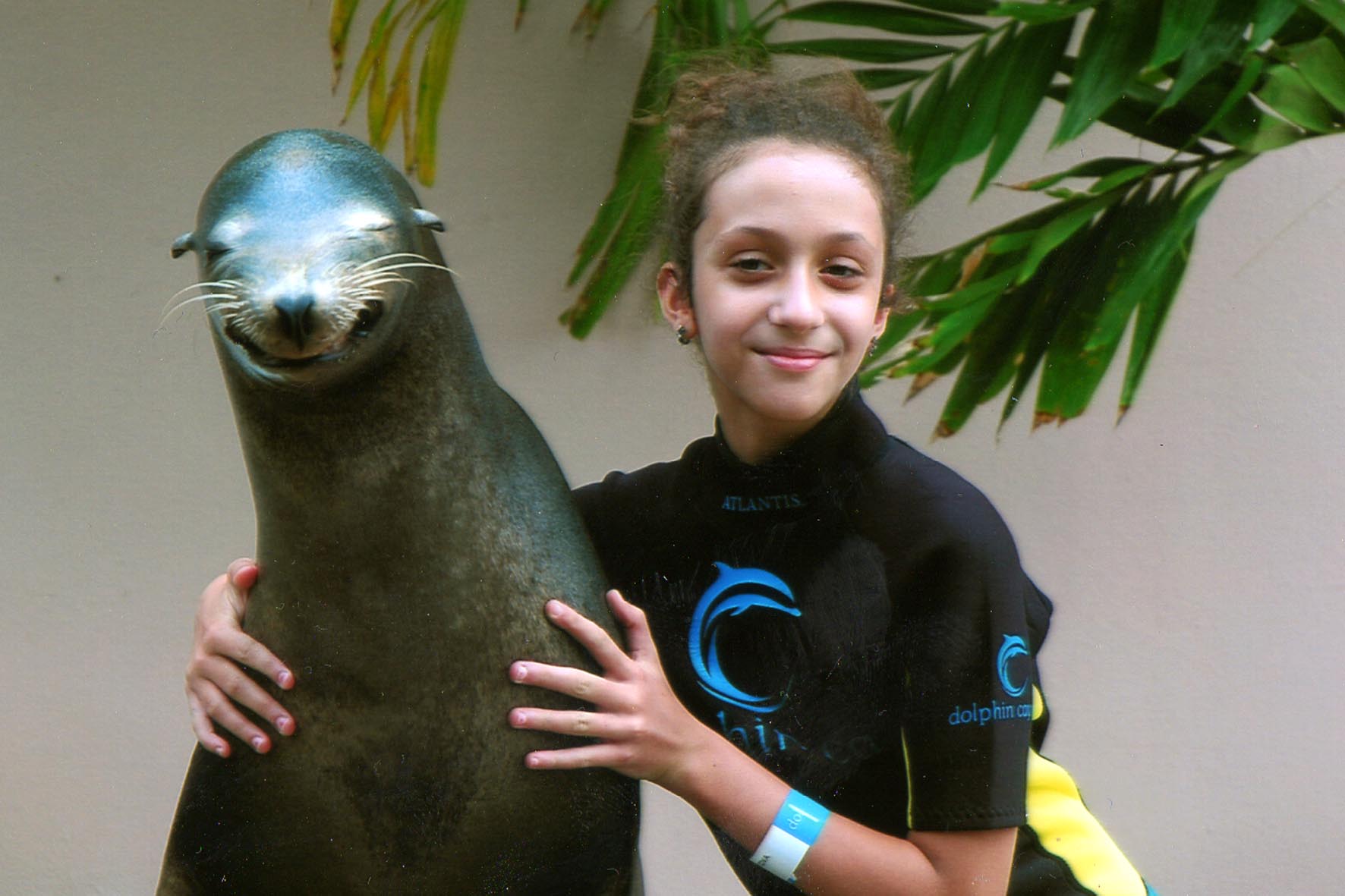 That's quite a SMILE!!!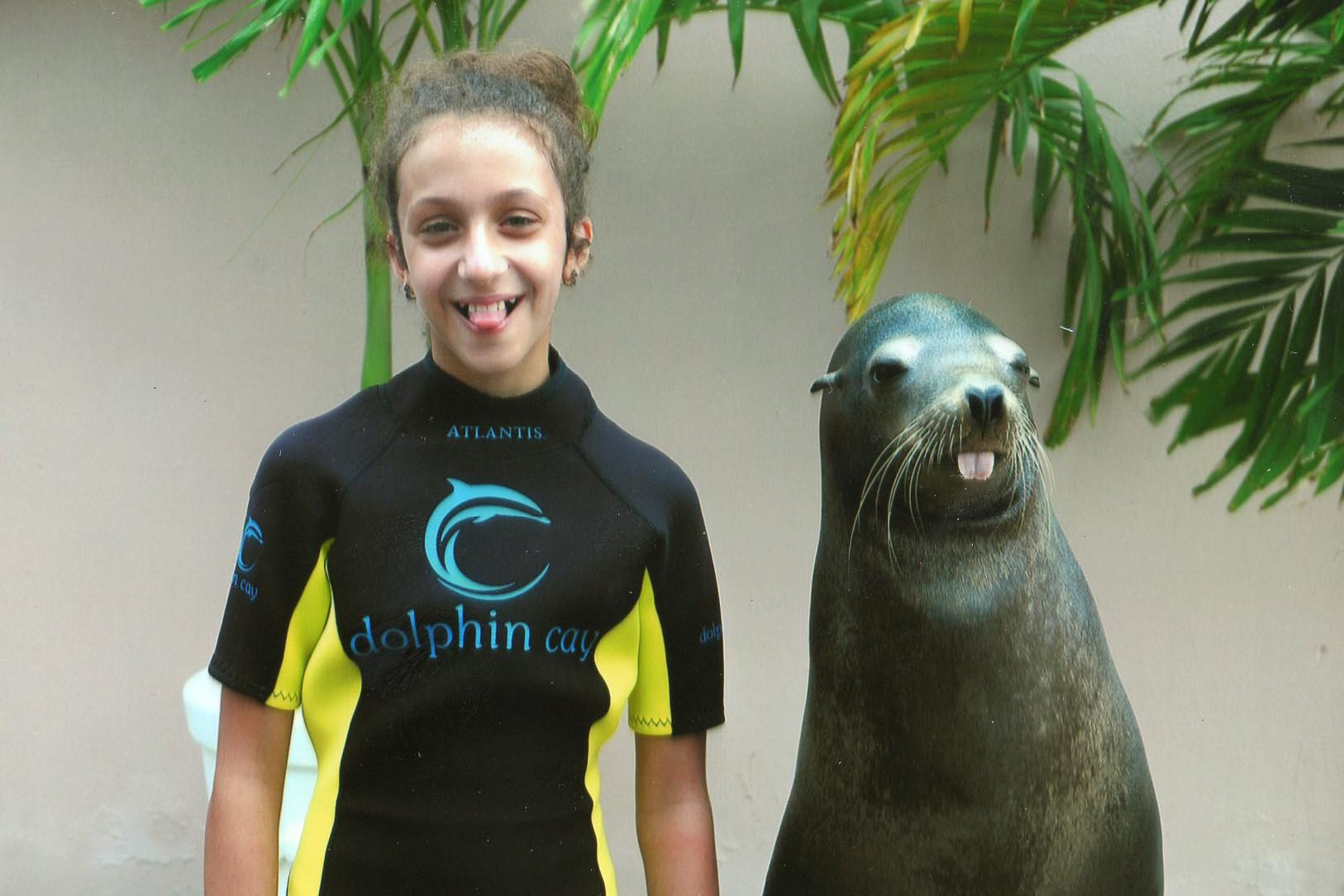 They know, we are friendly envious, and they make fun of us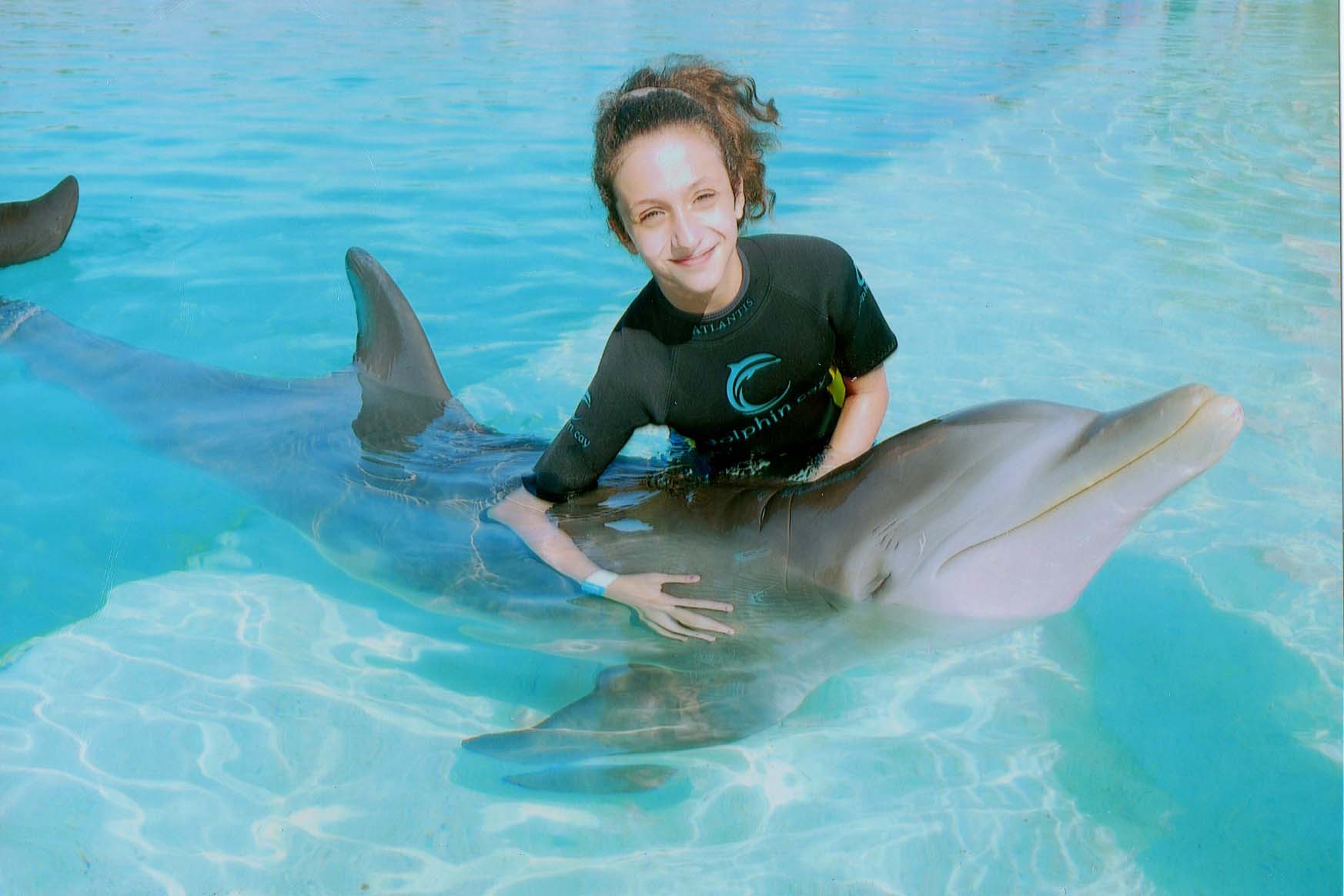 Swimming with a dolphin is real pleasure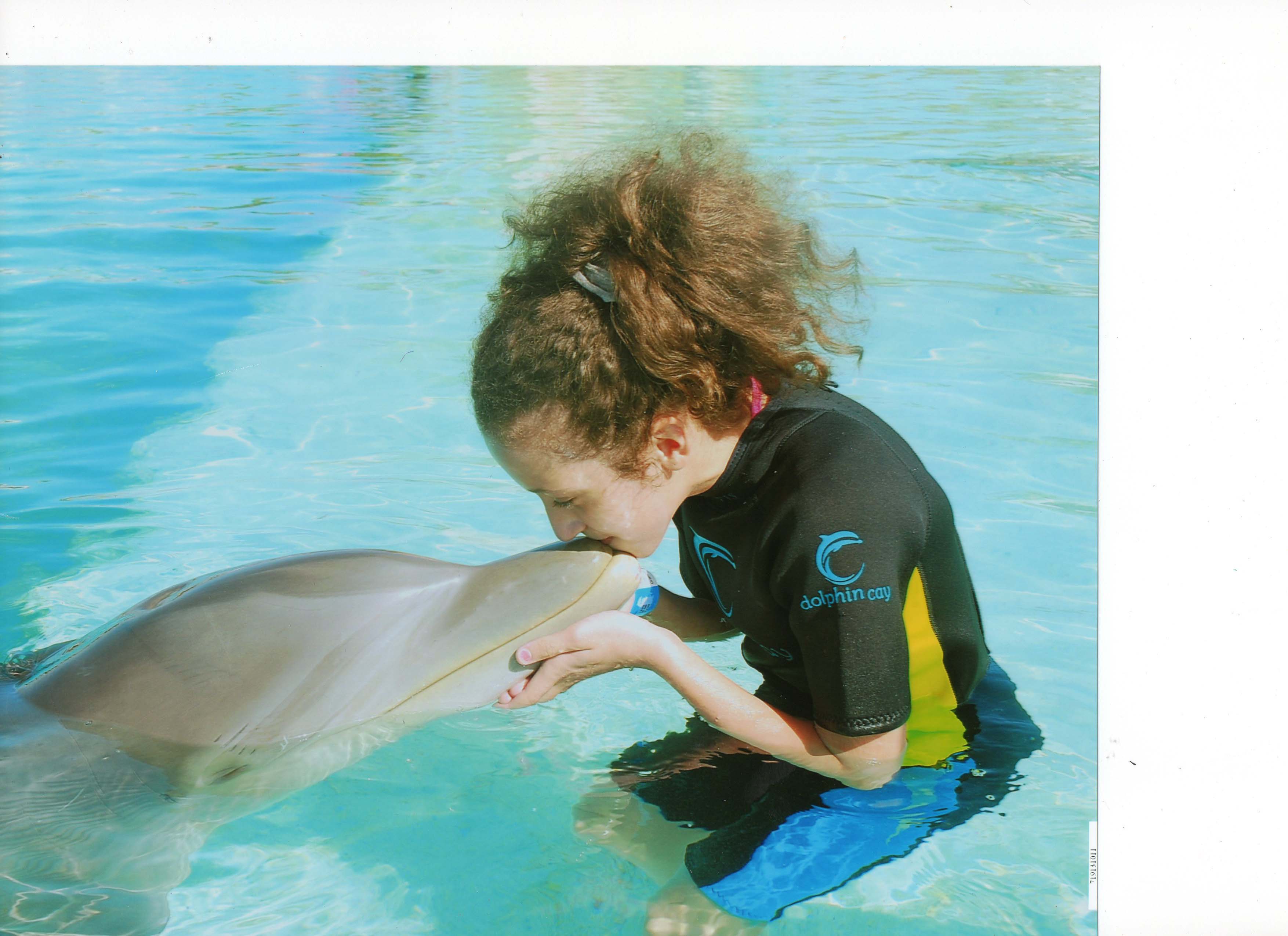 Dolphin kiss
In general there are a lot of entertainment places in Atlantis Hotel complex, such as Mayan Temple, Lazy River and many others. There are so many of them that Maria managed to visit some of them only twice during her 1.5 months stay there.
I did not put all amusement photos here, most of them may be easily found in the Internet, without my daughter assistance.
73 Al 4L5A
Atlantis Paradise Island Bahamas
Atlantis Paradise Island is in The Bahamas' Paradise Island. It is a waterpark and resort, which was created by Sol Kerzner and opened in the year 1998. The Coral and Beach Towers of the Paradise Island was first opened as the Trump Plaza but later christened to Atlantis. It is also renowned for being world's most expensive hotel.
Atlantis Paradise Island Bahamas resort accommodates many resorts. They are the Coral Towers, Beach Tower, Royal Towers, The Reef, Harborside Resort and the Cove Atlantis.
Atlantis Hotels
The Coral Towers is also called the Britannia Beach Hotel and the Beach Tower is called the Paradise Beach Hotel. The Bridge Suite is available in the Royal Towers and it was ranked by Forbes and declared as the world's most expensive room. Amongst these hotels, the Reef is Atlantis' newest building. It contains condo hotel residences and then there is the Harborside Resort, containing 392 villas and featuring a pool with water fountains, a restaurant at the harbor front, sundry store, shuttle service center and a fitness facility. And finally, there is the Cove Atlantis. It is a tower containing 600 suites.
Things to do in Atlantis Paradise Island Bahamas
Atlantis Paradise Island in Bahamas, offers many facilities and options for entertainment and leisure. Like the Aquaventure, Mayan Temple Slides, The Current, Predator Lagoon and the Dig.
The Current is a water ride of 3 million gallon water and a mile long ride, offering tidal surges and waves, as well as, a fake steam. Then there is the Aquaventure, which is within a 141-acre of land and 200 million gallons of water. It is a combination of lazy rivers, rapids, and slides. Here you will find the Power Tower that offers 4 waterslides – The Drop, The Abyss, The Surge and The Falls. The adventurous fun and frolic does not end here. There is the Mayan Temple Slides, located at the Royal Towers. It contains 4 premier slides, which are, the Serpent Slide, Challenger Slide, Jungle Slide and the Leap of Faith slide! Finally there are the Predator Lagoon and Dig. The Predator Lagoon is a 100-foot tunnel aquarium containing barracudas, sawfish, sharks and stingrays. The Dig is found right below the Royal Towers and is the largest open-air aquarium in the world!
Atlantis Paradise Island Bahamas also has a marina that has been designed for docking yachts. Marina Village is located on the east and Harborside Resort is located in the south. Marina Village consists of a shopping center, many stores, restaurants and other entertainment facilities.
When holidaying at the Bahamas, don't forget to check in to the Atlantis Paradise Island!
Video Hotel Atlantis Bahamas.


Video Hotel Atlantis Paradise Island Bahamas