RV3MA currently active from Morocco as CN2MA.
He operate on HF bands.
Recent DX Spots CN2MA
QSL via UA2FM.
Ads for direct QSL:
Victor Loginov, P.O. Box 73, Kaliningrad, 236022, Russia.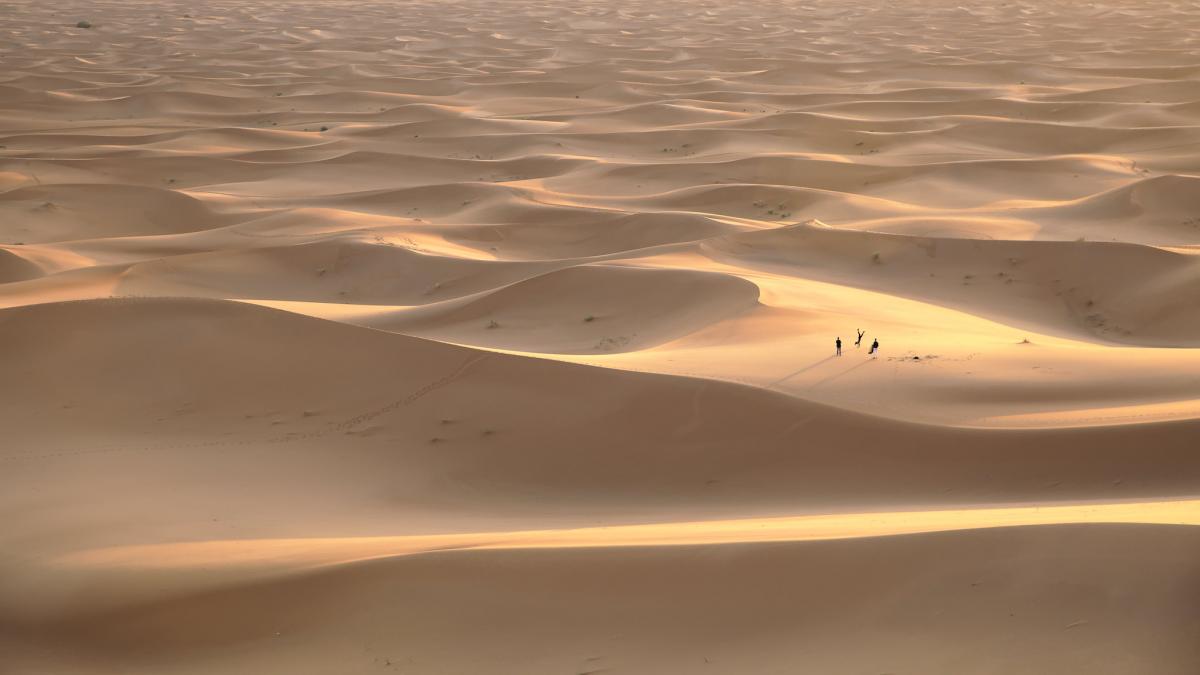 Morocco. Author - kombipom.
Morocco's astounding beauty
With its sweeping desert, high mountains, the winding alleyways of ancient medina cities and souqs and rugged coastline, Morocco makes for a fantastic country. Officially the Kingdom of Morocco, Morocco is a country that is situated in the Maghreb region of North Africa. Its national name is al-Mamlaka al-Maghrebia and its largest cities are: Casablanca, 3,397,000; Fez, 941,800; Marrakech, 755,200. It is one of the most frequently visited countries in Africa since it has plenty of cultural heritage to showcase.
It is bordered by Mauritania, Algeria, Spain (across the Gibraltar Strait), and Western Sahara (which Morocco claims as a territory) although, currently, the border between Algeria and Morocco is closed. It sits on an area of 446,550 square kilometers. Much as the country is mainly perceived of as a desert, a big percentage of it is covered by the Atlas Mountains and the Rif Mountains with the rest being the Sahara Desert.
Over 33 million people call Morocco home and the cultural blend touches on Sub-Saharan African, Indigenous Berber, Arab and European influences. The country's national holiday, Throne Day is celebrated on July 30. This is in celebration of the accession of King Mohammed VI to the throne in 1999.
Geographical aspects
Morocco lies across the Strait of Gibraltar on the Mediterranean and looks out on the Atlantic from the northwest shoulder of Africa. A vast majority of the country is mountainous and it boasts of varied climatic conditions. It is bordered by Western Sahara and Algeria in addition to sharing borders two enclaves considered to be art of Spain- Melilla and Ceuta.
The northern coast and interior regions of the country are mountainous in nature while the coastal part is full of fertile plains hence the country's agricultural backbone. Jebel Toubkal is the highest point in Morocco standing at 13,665 feet while Sebkha Tah is its lowest point standing at 180 feet. On the other hand, the Atlas Mountains average 11,000 ft (3,353 m) in elevation and run northeastward from the south to the Algerian frontier.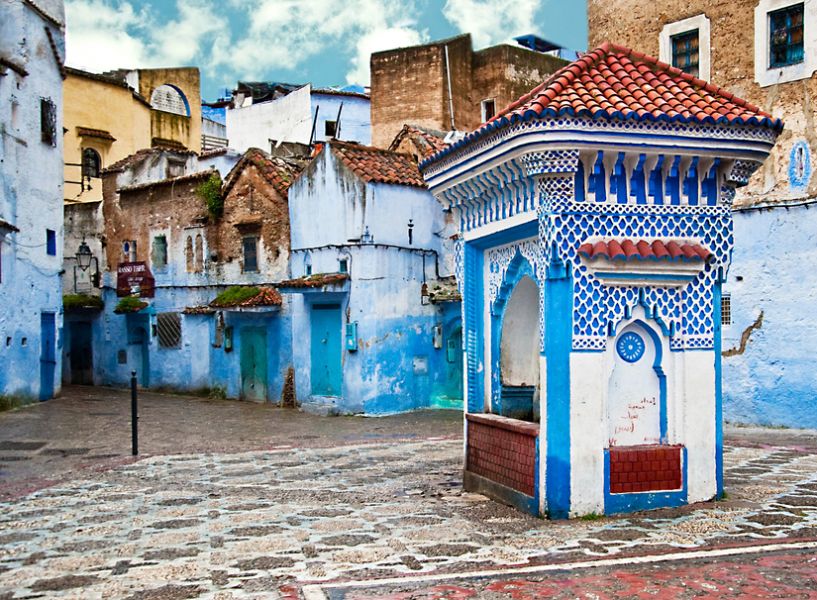 Climatic conditions
Morocco's climatic conditions much like its topography vary from location to location. Warm, dry summers and mild winters can be found along the coast while more extreme climatic conditions are experienced towards the inland. Much hotter and extreme climatic conditions are experienced towards the Sahara Desert.
Demographics
Morocco has an estimated population of 35 million people, of which a vast majority of the population is of the Arab-Berber descent. One part of Moroccans identifies themselves as Arabized Berbers or Arabs while the other part indentifies themselves as Berbers.
Culturally or religiously, approximately 95% of Moroccans are considered to be Sunni Muslims. The Jew which is a minority has shown a decline in numbers since the creation of the State of Israel in 1948. A small but steadily growing number of Moroccan Christians comprising of local Moroccan converts are also present .an unknown number of Shi Muslims, which live in small communities in the northwestern part of the country are also present. Judaism was historically a major religion in Morocco, but most Jews emigrated elsewhere in the 1950s.
In order to minimize the threat to the dominance of Sunni-Islam and the monarch's religious authority, both Christian and Shia-Muslim Moroccans and their religious activities are under restrictions and surveillance.
Much as alcoholic beverages are not permitted in Islam, the large consumption of the same and legal production of wine and beer can be attributed to a secular life style or non-religiosity.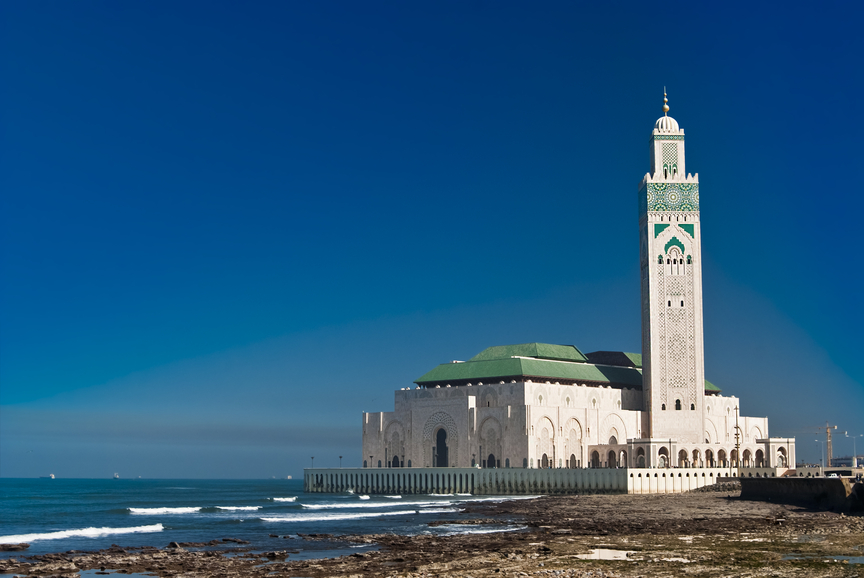 Language
Arabic is the official language (the Darija, Moroccan dialect) in addition to the Berber language (Tamazight). Other languages spoken in Morocco include French which is used for business, English, Spanish and Berber dialects. Three varieties of the Berber dialect are spoken by the Moroccans and these include Shilha, Rif-Berber and Central Atlas Tamazight.
Tourism
The tourism sector in Morocco is thriving with millions of visitors flocking to the country every year. A vast majority of the tourism is focused along the country's beautiful coast, its amazingly rich history and culture. Its political stability has also led to the thriving tourism industry.
After the phosphate industry, tourism is the second largest foreign exchange earner in Morocco. Most of the country's tourism is focused on its culture more so its ancient cities. Much of it is capitalized on ancient Roman and Islamic sites in addition to the country's landscape and cultural heritage.
Cultural heritage sites to the country include the Medina of Essaouira with its blend of European and North African architecture; Medina of Marrakesh with monuments from the 1070s; Medina of Tetouan which served as the main point of contact between Morocco and Andralusia during the 8th century; Medina of Fez which is home to the world's oldest university; Ksar of Ait-Ben-Haddau which provides for classic example of a traditional pre-Sahaaran habitat; The historic City of Meknes; Archaeological site of Volubilis which has a number of buildings that have survived from the 3rd century.
The country's main attractions can be divided into the seven regions of:
The four historical capital cities of Morocco which are the cities of Marrakesh, Fes, Rabt and Meknes
Marakesh
Casablanca which is home to the world's tallest minaret and home to the Hassan II Mosque
Tangier
Tarfaya
Agadir with its beach resorts
Quarzazate which is a noted film-making location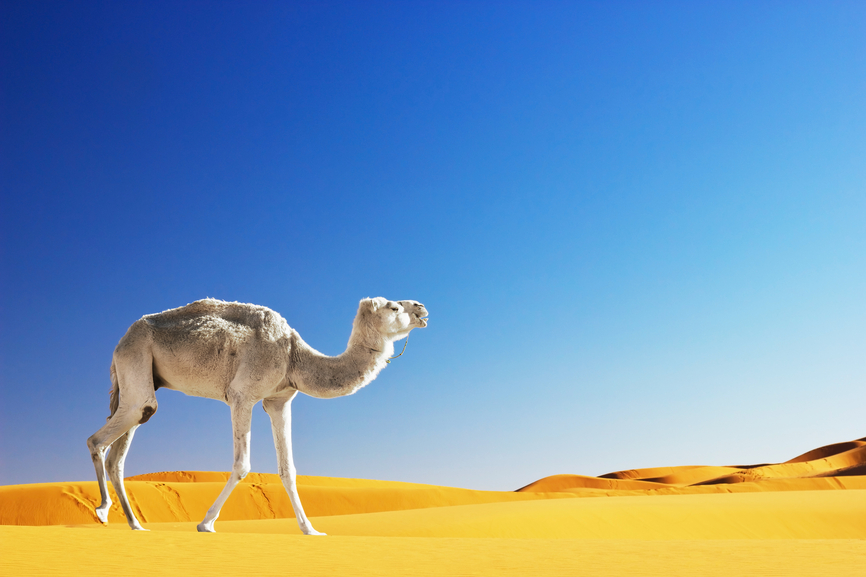 Transport
There are approximately 56,986km of roads(regional, national and provincial) in addition to approximately 1,416km in highways. Ports and harbors include Kenitra, Agadir, El Jadida, Rabat, Casablanca, Mohammedia, El Jorf Lasfar, Tangier and Safi.
Currency
The currency used in Morocco is the Moroccan dirham (MAD)
Natural Resources
Natural resources include iron ore, phosphates, manganese, zinc, lead, fish and salt. Exports from Morocco include fish, clothing, inorganic chemicals, crude minerals, petroleum products, fertilizers, fruits and vegetables. Imports to the country include crude petroleum, telecommunications equipment, textile fabric, wheat, transistors, gas, plastics and electricity. The country's major trading partners include India, France, UK, Spin, Italy, Saudi Arabia, Germany, Russia and China.
Video Morocco


CN2MA. Where is Morocco located. Map.
CN2MA Morocco. Sunrise 12-09-2023 at 07:15 GMT sunset at 17:25 GMT