The Eco Radio Group, from Argentina, will be active from "Isla de Flores", in Uruguay, during The International Lighthouse and LightShip Weekend from 18th. to 21st. August 2016.
(Activating both, Lighthouse ILLW UY-0009 and the Island IOTA SA-030), as CV5ER.
Locator: GF25AB
Nine operators: LU7HBL, LU7HA, LU2HLC, LU7FCL, LU5HA, LU2HNP, LU7YG, LW4HCL, LU3HKA.
They try to be active in all HF bands as possible and VHF, in SSB, CW (QRS), FM, DigiModes and satellites (SO- 50, LILACSAT and others)
Brief History of Flores Island
Flores was named by Sebastián Gaboto, who discovered it on Easter Sunday 1527 (the Spanish expression Pascua Florida or Pascua de Flores, i.e. "Flowery Easter" was the reason for the name "Flores").
It has a historic lighthouse, which was the subject of an 1819 treaty, by which Uruguay lost the Misiones Orientales.
This lighthouse, of Portuguese origin, entered service in 1828. It was dubbed "the world's most expensive lighthouse".
The lighthouse is now under the jurisdiction of the Uruguayan Navy. It is 37 metres (121 ft) high and flashes twice every 10 seconds.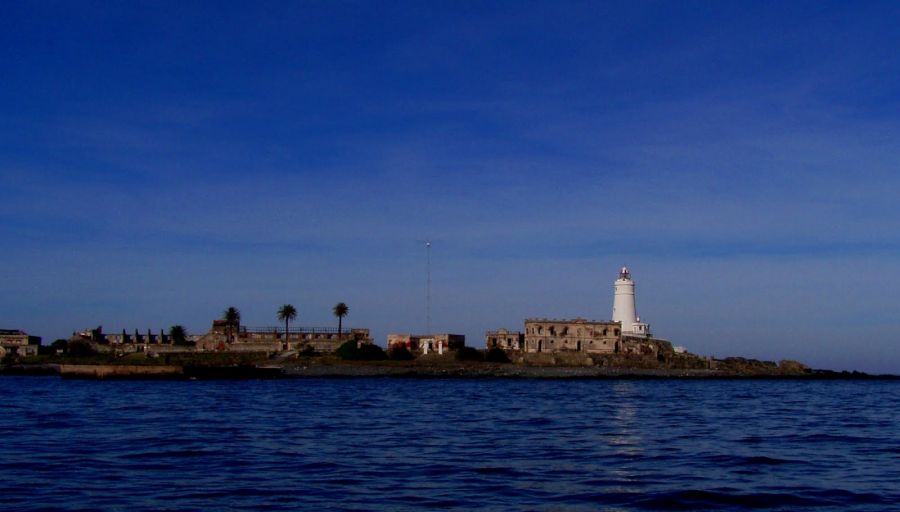 Where is Flores Island located. Map.
CV5ER Flores Island. Sunrise 06-10-2023 at 10:46 GMT sunset at 20:40 GMT