Ralf, DK8FA will be active again from Boa Vista Island (IOTA AF-086), Cabo Verde 15 - 29 September 2016 as D44TUJ.
He will operate mainly on 20m digital modes.
QSL via home call.
What Makes Boa Vista, Cape Verde
Geography:
Boa Vista, Cape Verdi is located in the Atlantic Ocean and is part of the Cape Verdi archipelago of 10 islands. It is the 3rd largest island is 240 square miles, 19.3 long and 18 miles long. The highest elevation is 387 miles high and it is Monte Estancia. Other mountains include Santo Antonio and Monte Negro. The primary town is Sal Rei.
Located just 500 miles from Senegal Boa Vista is the eastern most island of the Cape Verdi chain. Boa Vista is primarily flat and is sedimentary rocks of volcanic formations in Rabil and Fundu das Figuiras.
Almost all desert, the island is nearly round and offers white beaches and crystalline. Calming atmospheres with bright skies that may at first shock your vision.
Boa Vista – the cozy island
Boa Vista means the beautiful view and this location does the name justice. The capital of Sal Rei holds most of the population consisting of 4,000 of the 12,000 inhabitants. The main plaza, Praca de Santa Isabel offers goods sold by African traders, colorful batiks and fruits and vegetables.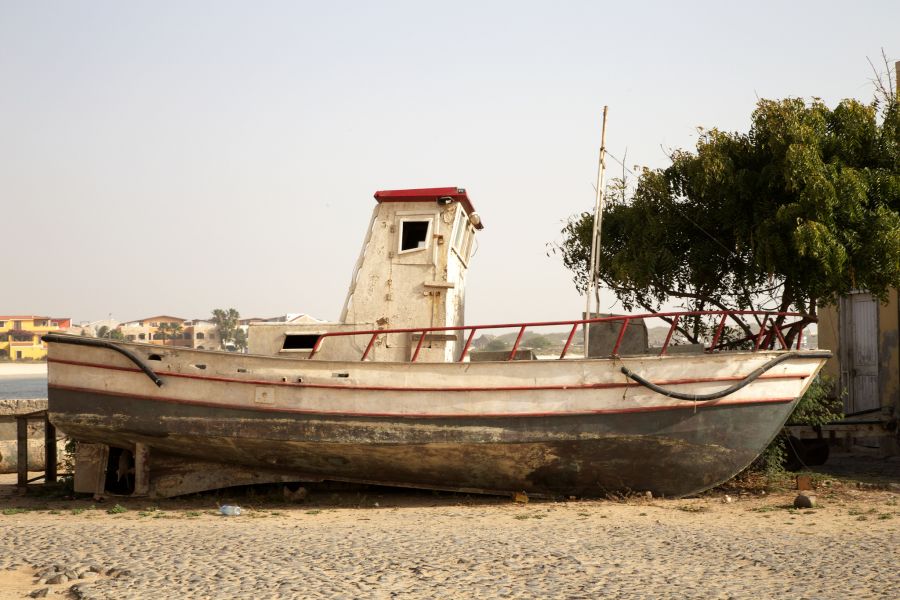 An ever-moving culture
The Cape Verdian culture has seen a great deal of outside influences since its days of slavery and its independence. There are mixes of many cultures that have rooted itself into the thread of this society. The Creol whose language is similar to Portuguese are integrated with the Senegal and the Guinea Bissau.
Many artists originate from this land; they cover the gamut of the artistic world such as artists, musicians and actors. During special events you will find that they come back to their island and perform their arts.
African nights
With little variations in temperatures from day to night, you can easily leave your heavy clothes at home. A day under the sun may leave you feeling a little chilly at night; this is something that can be cured by a light sweater or sweatshirt. Clear nights and you will find yourself staring at the Milky Way. Silence and untouched land will round out your time on Boa Vista.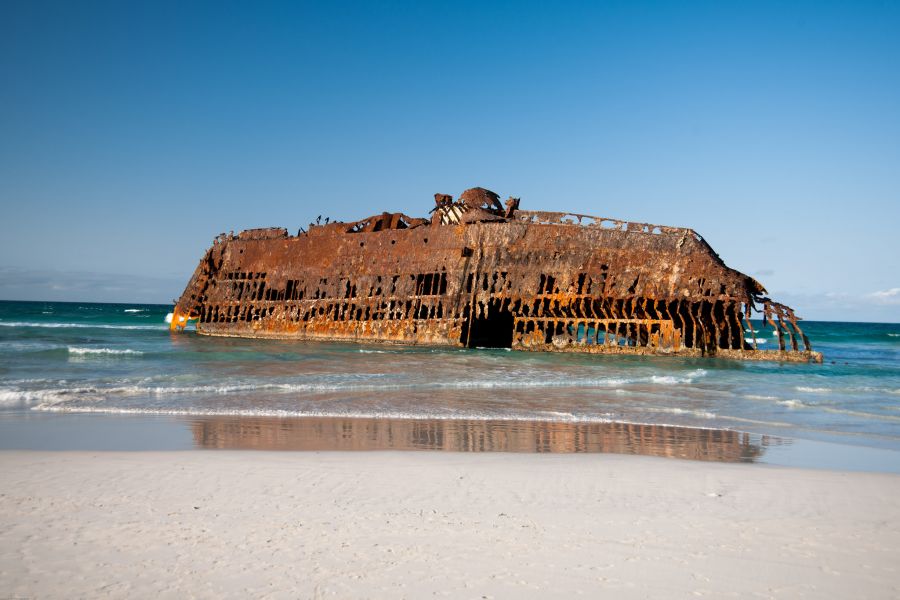 Some exceptional things to do
Boa Vista has a large population of marine (sea turtles) turtles; here you can watch them lay their eggs on the beaches. Many of the 7 species of turtles are almost extinct while others are on the vulnerable list. Seeing these turtles is a rare and spectacular sight.
Go on excursions to explore, there are the sand dunes on the desert of Viana as well as going to the Santa Monica Beach or the caves of Varandinha.
Weather and climate
The hottest season of the month is September with temperature highs of 83 degrees Fahrenheit; September is also the wettest time of the year with an average rainfall amount of 24 mm of rain. January is the coldest time of the year with an average temperature of 72 degrees. The sea temperature in September is approximately 81 degrees.
Ideal for visitors
Boa Vista is an area in which a visitor shouldn't sit by the pool and drink cocktails. It is a location that demands exploration. Enjoy new cuisine and new cultures. Expand yourself even further and meet the locals and eat with them the rich fish and vegetables.
Perfect place for sports
There is no lacking in outside activities in Boa Vista. Surfing, power sailing and deep-sea fishing. The 150km ultra marathon that includes walking or running takes place in this breathtaking oasis.
Fauna
If you are a nature lover than you are aware of both the beauty of nature as well as the dangers of nature. Though you are in Africa, you will not be looking at scorpions and venomous animals. Instead you will find the softer side of nature such as goats, dogs and donkeys. For the birdwatcher there is an array of rare birds from around the world. Walk along the shore at night and witness the crabs feeding off of the beaches. The ocean is a colorful explosion of fish, whales, turtles and dolphins. The sharks are not a real danger as there are enough fish far away from bathers and fishermen, keeping the sharks far away from you and well fed.
There is a calendar of events to look forward to. Weekly the shop owners and businesses publish the BoaTime. This advertises sales, events and their timetables. This information will be published well in advance of the event time.
Poverty is no stranger to this island and as a result they receive helping hands to aid in the support of the good people here. International aid invests in keeping a standard of living as well as environmental demands. Private investors invest in the people who are willing to learn and work hard to improve their standard of living.
When can feel adventurous with hiring a truck and taking yourself on an excursion. Your phones work anywhere as long as they are 3G. Use a country card to make your calls with and you will find it less expensive.
Boa Vista and the Cape Verde Islands are unique in any number of ways. The volcanic formations and desert sands of the desert paired with caves and under the sea life makes for an exciting time.
The people are warm and friendly and remain in their multi international traditions as their way of life. Rabil will offer tiny pottery shops and the Avieneda dos Pescadores will find you strolling past little homes painted in every color. The little island of Ilheu de Sal Rei located in the sea can also be seen from the Avieneda dos Pescadores.
The east of the island is quite solitary and it isn't unlikely to not see anyone there. While well suited for long quiet walks this section of the island is also noted for its robberies during your walks.
Despite the east end of the island there is still plenty to explore and examine on the island of Boa Vista and the island of Cape Verde in general.
Video Boa Vista Island
D44TUJ. Where is Boa Vista Island located. Map.
D44TUJ Boa Vista Island Cabo Verde. Sunrise 12-09-2023 at 07:46 GMT sunset at 19:00 GMT