DL7DF will be active from Senegal 1 - 13 November 2014 as DL7DF/6W.
He will be active on 160-10m CW, SSB, digital modes.
QSL via home call.
Information from DL7DF:
From November 1st to November 13th I will be on holiday with my XYL Sabine in Senegal. I will operate on all bands from 160 m to 10 m in CW, SBB, RTTY, PSK31 and SSTV as often as possible. The location is Somone at the coastline of Senegal near Dakar.
But please do not forget. This time I'm on vacation with a little bit Ham Radio.
Senegal. Country Information
Senegal, officially Republic of Senegal, is a country in West Africa.
Capital- Dakar.
Phone code- +221.
Time- GMT.
Internet domain- .sn
National tree- baobab.
Senegal tourist attractions- Saloum Delta National Park, Djoudj National Park, Casamance, N'Gor Beach, Bandia Reserve, Lompoul Desert, Guet N'Dar, Niokolo Koba National Park.
DL7DF/6W Senegal. Information for radio amateurs
Amateur Radio prefixes- 6W,6V.
DXCC country- Senegal.
WAC continent- Africa.
WAZ zone- CQ 35.
ITU zone- 46.
QTH Locator- IK14.
Senegal Amateur Radio organization- Association des Radio Amateurs du Senegal (ARAS), member of International Amateur Radio Union, region I.
Immeuble des Colis Postaux, Avenue El-Hadj Malick Sy, Dakar, Senegal.
President- 6W1KI.
Vice President- 6W7JX.
Secretary General- 6W1QL.
IARU- 6W1KI.
Senegal
Senegal is a tropical, lowland country of Western Africa. It is surrounded by the Atlantic Ocean on the west, Guinea from the southeastern side, Guinea-Bissau to its southern side and from the northern side; it's bordered by Mauritania. Gambia acts as an enclave for the country. The capital city of Senegal is Dakar. It is set on tip of the peninsula's beach. The city is known for its bustling streets, combined with a sense of elegance. The country embedded between Northern Senegal's desert lands and tropical lush forests from the southern side. Because of its strategic location, Senegal offers stunning views, sight and sounds to those visiting the country. Senegal cities are made up of beautiful and bright markets, busy streets and fabulous nightlife scenarios.
Places to visit in Senegal
Dakar
Dakar had a small sized settlement that in Cap Vert peninsula, but today the city spreads across the entire peninsula. Dakar is a city of many contrasts, having the presence of ancient elements and modern architecture. The narrow streets of Dakar are used for driving SUVs and even horse-carts. You will find equality amongst people here in this city.
Touba's Great Mosque
Touba's Great Mosque is located in the central part of Mouride holy city. People consider the mosque to be amongst the largest in the whole of Africa. It was in 1963 that the mosque's construction was completed and till date, it continues to get elaborated and enlarged. The mosque consists of 3 large sized domes, site of AmadouBamba's tomb and 5 minarets.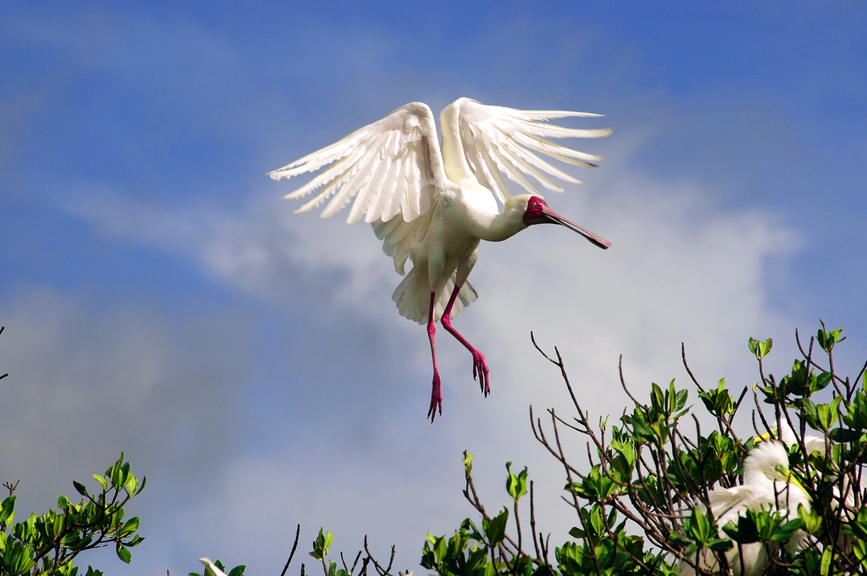 African Spoonbill in Casamance, Senegal, Africa
Ile de Goree
Ile de Goree or the Goree Island is Dakar city's smallest district. But the island has a huge fort, which was used for trading purposes. The settlement in this island took place during the 15th century, since the Europeans were in need of a place for defense purposes. The island was used for building a fort, because of the limited source of water. The island also houses House of Slaves or the Maison des esclaves. This has been transformed into a museum, displaying the horrific history of slaves and slave trade.
Retba Lake or Pink Lake
Retba or Pink Lake is a beautiful pink colored lake that turns into purple color when there is sunlight. This happens because of the presence of unique bacteria and salt content of high level. This color of the lake draws in majority of the tourists.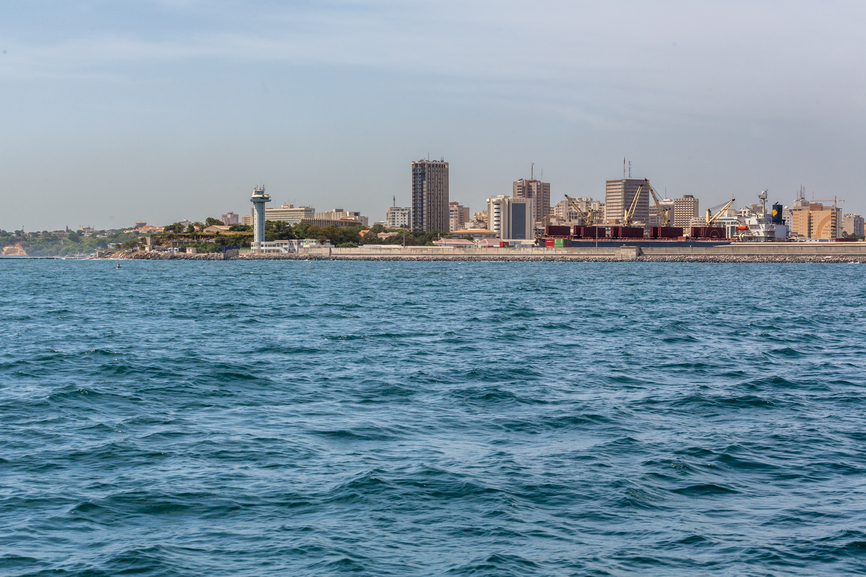 Shores of Dakar
Casamance
Casamance is located on the southeastern part of Senegal and its uniquely grown tropical vegetation, as well as, its source of wildlife, characterizes it. Casamance attracts tourists and locals alike through its isolated and secluded beaches, dolphin sightings and fishing options.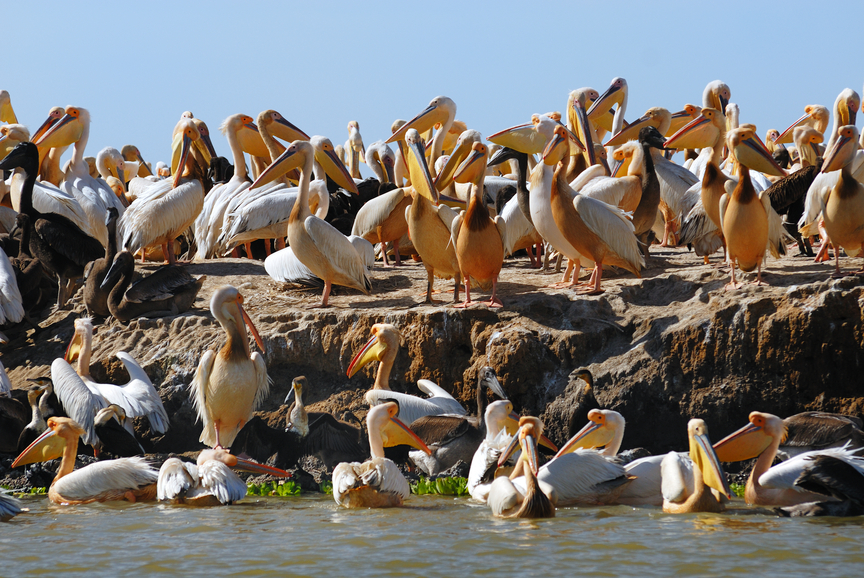 Pelican Island Senegal

The apt time to visit Senegal is from the month of November to March. During this time, the weather is dry and cool. If you want to get a glimpse of birds then visit the country between November and April, as migratory birds flock to the country. For beach holiday purposes, the best time to visit Senegal is from the month of February to April, because the coasts during this time contain clear pristine water and is ideal for scuba diving and swimming!
Video Senegal