After analyzing all the Dxpeditions that were conducted in 2014, our preference for the Dxpedition that stood out the most, regarding communication with the ham community, goes to FT5ZM, the Dxpedition to Amsterdam I., that operated in January-February 2014.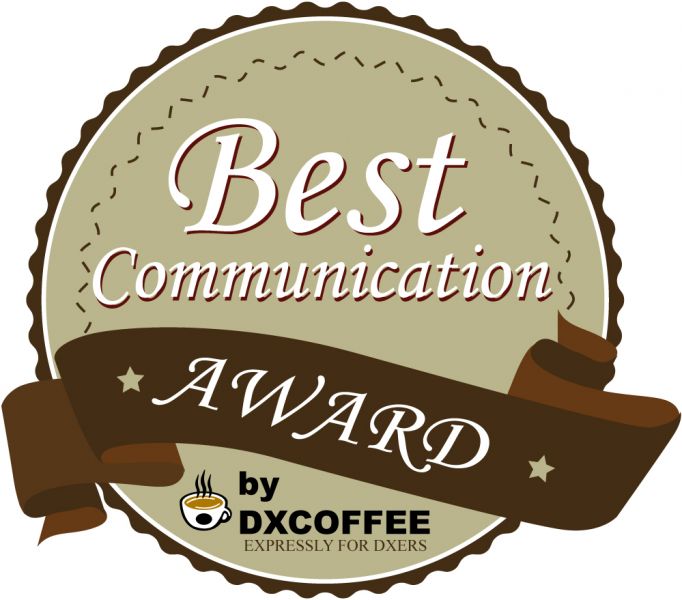 We have especially appreciated their website , a site made to satisfy any curiosity that one could have about FT5ZM. The information given ranged from describing the island itself, a place little known by the general public, to the long crossing in the Indian ocean starting from Western Australia, to the frequent updates during the operations.
In the space where you could ask questions to the pilots (contact us), you could also find a section with the "frequently asked questions", pointing to other important ways of communication: Facebook and Twitter. Of course there were several pictures too.
Again this year, it didn't seem fair to ignore other Dxpeditions that have distinguished themselves for their communication.
We have thought of five "special mentions" that we are listing below in chronological order as we don't want to rank them from best to worst. We are not giving scores here, but we are simply taking our stand from our impressions in the scope of communication, where you can't make clear cut comparisons.
A35V e A35X for fascinating us with their diary and the final account published. We have appreciated the commitment of these two operators (yes, only two!) who have adopted a simpler style as opposed to the professional one of the big Dxpeditions, but nevertheless just as captivating.
YW5D, Tortuga I. This Venezuelan team didn't have their own website for this short (four days) Dxpedition, but have stood out for the great use of social networks and for spreading information through several web magazines.
VK9MT, VK9DLX, FT4TA, for realising comprehensive and updated websites.
The award presentation will take place in Florence, Italy at the DxCoffee Party on April 12, hosted by the Florence HamFest.
Special thanks to the Dx University, for making it possible to realise this award.
Fabrizio Valdirosa IU0BMP Award Manager Best Communication Award