Radio Amateurs members of FGC Radio Team, will be active as E31A, from Eritrea, 14 - 22 January 2018.
Team - Zorro JH1AJT, Franz DJ9ZB, Dima RA9USU, Yan RZ3FW, Champ E21EIC.
Recent DX Spots E31ARecent DX Spots E39DI
They will be on 160 - 10m CW, SSB, RTTY.
Previous activity:
Tomy, JA1NRH/KH6NR inform dxnews.com, that JH1AJT, DJ9ZB, E21EIC, RA9USU will be active from Eritrea 19 - 29 May 2017 as E31A (not E31AA as announced earlier).
They will operate on 160 - 10m CW, SSB, RTTY.
Zorro, JH1AJT will be active from Dahlak Island, IOTA AF - 038, Dahlak Archipelago for few days as E39DI and he will operate mainly on 160 - 40m.
QSL via JH1AJT.
Ads for direct QSL:
Y. Zorro Miyazawa, P.O. Box 8 Oiso, Naka-Gun Kanagawa 259-0111, Japan.
Zorro, JH1AJT will discuss in Eritrea:
Coordinate Pre-Game training camp for Tokyo 2020 Olympic and Paraolympic games.
Select students for scholarship program for the Junior High School and University SEISA Japan.
Students of the SEISA Kokusai High School will present performance of Japanese traditional dum as DAKAHON.
E31A News 26 May 2017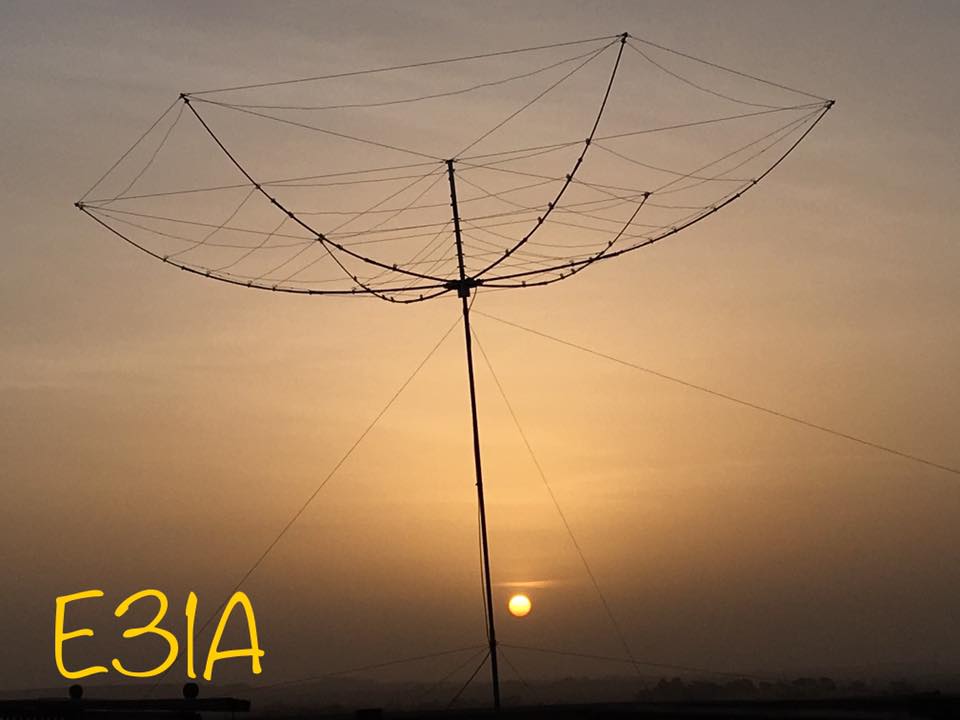 E31A. Eritrea DX Pedition. Antenna. Author - Champ C. Muangamphun E21EIC.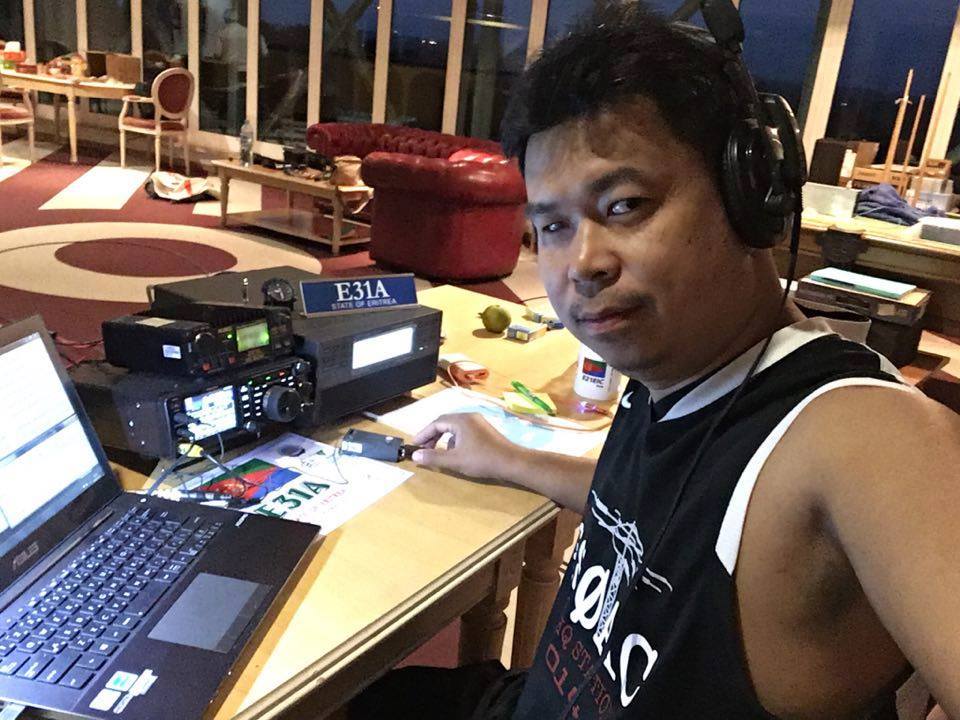 Eritrea. E31A. E21EIC QRV on 160m.
E31A News 22 May 2017
Over 15k QSOs made.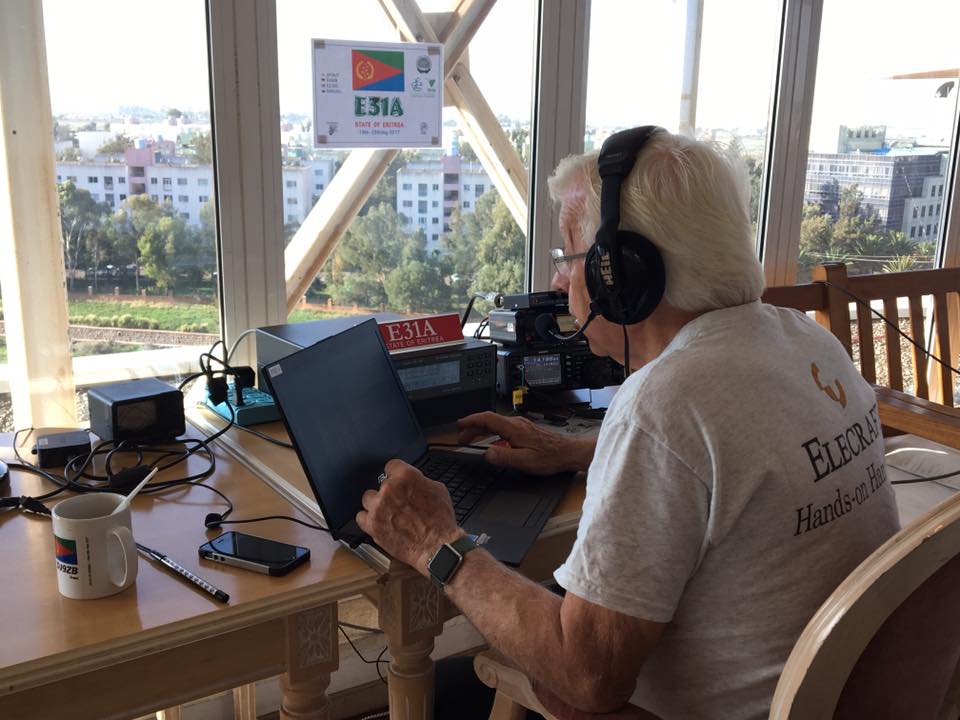 E31A Eritrea DX Pedition. DJ9ZB. Photo - Champ E21EIC.
E31A E39DI News 6 May 2017
E39DI activity from Dahlak Island postponed.
E39DI postponed
Our E3 DXpedition Team will go to Dahlak Archipelago as planned, but the stay there will be shortened due to a strong suggestion by the Eritrean Government. Hence, very unfortunately, we may not have sufficient time to operate from there this time. Instead we will do research on how we can operate next time, most probably in the fall of this year, studying the terrain, facilities available, accessibility and so on. We also hope the condition will become better in the autumn. So your understanding will be highly appreciated. Please note E31A operation will be conducted from Asmara as scheduled (May 19-29).
JH1AJT, Zorro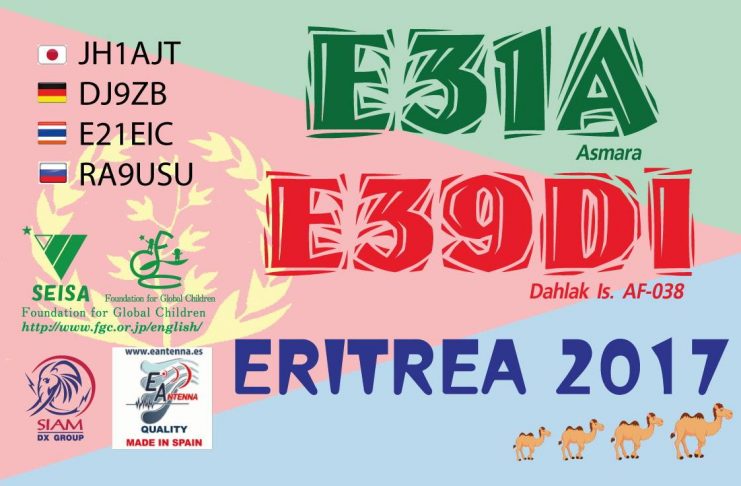 E31A E39DI. Asmara, Eritrea. Dahlak Island IOTA AF -038. DX Pedition Logo.
E31A E39DI News 24 April 2017
Hello
As informed before, our DXpedition team headed by Zorro - JH1AJT will operate in Eritrea from May 18 through 29, 2017.
Please note the Call Sign previously announced for Asmara ("E31AA") has been changed. The new one is "E31A".
The Call Sign for Dahlak Archipelago(E39DI IOTA AF038) remains unchanged, and is scheduled to be operated for a couple of days only.
Details will follow. Thank you for your attention.
Tomy, JA1NRH
************************************
ITARU TOMITA
JA1NRH / KH6NR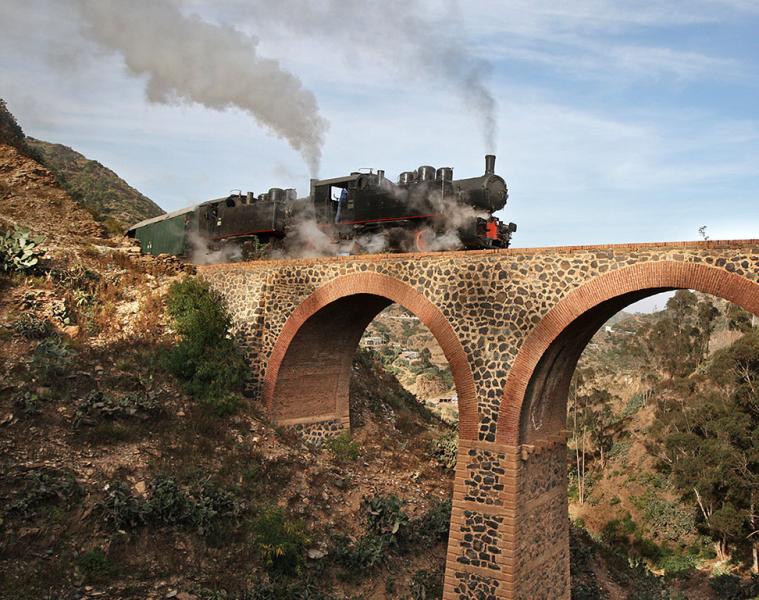 Railway, Eritrea. Author - tarboat.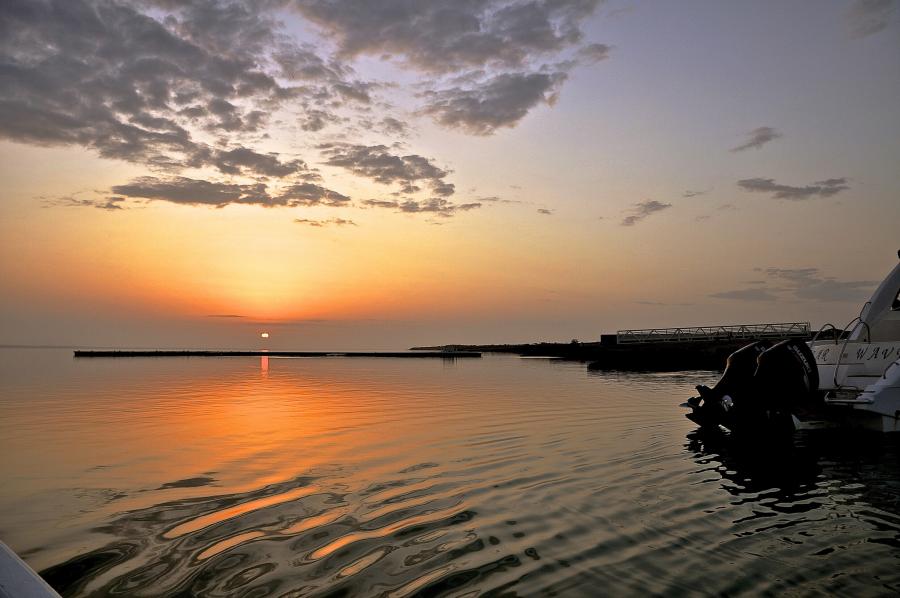 Sunrise, Dahlak Island, Eritrea. Author - Rodolfo Tangan.​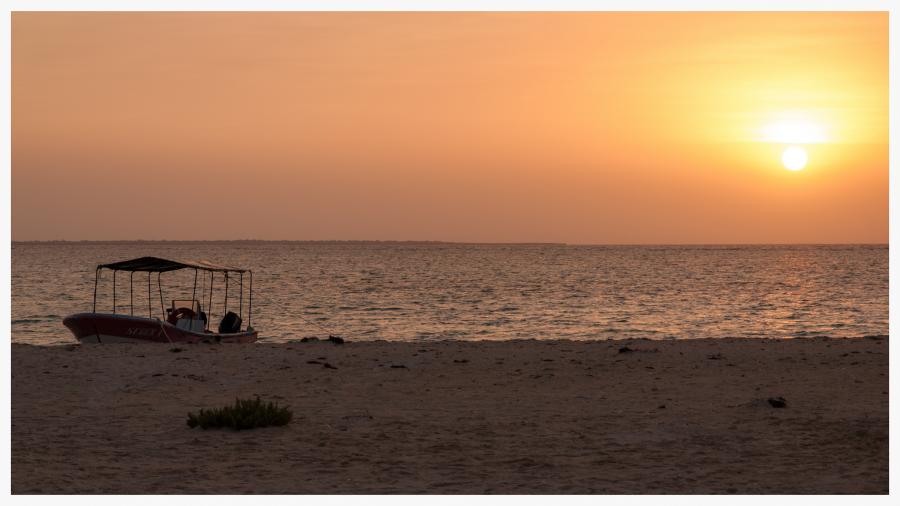 Dahlak Island, Eritrea. Author - Andrea Moroni.
E31A E39DI. Where is Eritrea Island located. Map.
E31A E39DI Eritrea Dahlak Island. Sunrise 04-18-2019 at 03:03 GMT sunset at 15:36 GMT