E51D Team will be active from Penrhyn Atoll, IOTA OC - 082, North Cook Islands, 19 August - 10 September 2023.
Team on Island - HA7RY, KN4EEI, HA5YG, AA7JV.
Recent DX Spots E51D
E51D Log search They will use be using multiple RIBs.
They will operate on 160 - 6m, CW, SSB, FT8.
QSL via HA7RY, LOTW.
DXCC Country - North Cook Islands, E5/N.
E51D Penrhyn Atoll News 30 August 2023
Update Aug 30,
160 m : I got on TB at 1100 Z. Noise from a tropical system north of us (we are -9 degrees, south of the Equator) was causing extreme QRN. I could barely copy S9+ stations. Normally TS noise comes in crashes separated by seconds. This time the crashes were virtually continuous. QSY-d to 80, where the noise was less, but still troublesome. I know that many wanted us to work TB, but it was impossible tonight. Will be back tomorrow at 1100 Z, hoping for better CONDX.
E51D.
E51D Penrhyn Atoll News 26 August 2023
E51D is up with three RIB stations on the air around the clock. Two stations are remotely operated, one running FT8 and the other one CW. The third station is locally operated from the boat Magnet, which anchored about a mile form the small cay the RIB-s and antenna are located on.
We are paying a lot of attention to 160 and 80 meters, generally starting around 0500 UTC.
73, George, AA7JV E51D.
E51D Penrhyn Atoll News 20 August 2023

We are waiting for the "authorities" to let us start operating, which should be around Aug 22 or 23rd. If all goes well, we will be on the air until Sep 9.
We will get on 160 soon after our SS around 04 45 Z. There should be a window for EU to work us until about 06 00, when we will QSY to 80 or 40 m for a few hours. We will be back on 160 for the NA East Coast SR (and JA SS) around 10 00 and stay there as long as there will be callers. Note, however, that on some evenings we will start on 80 to give EU a chance.
GL and 73,
George AA7JV, E51D.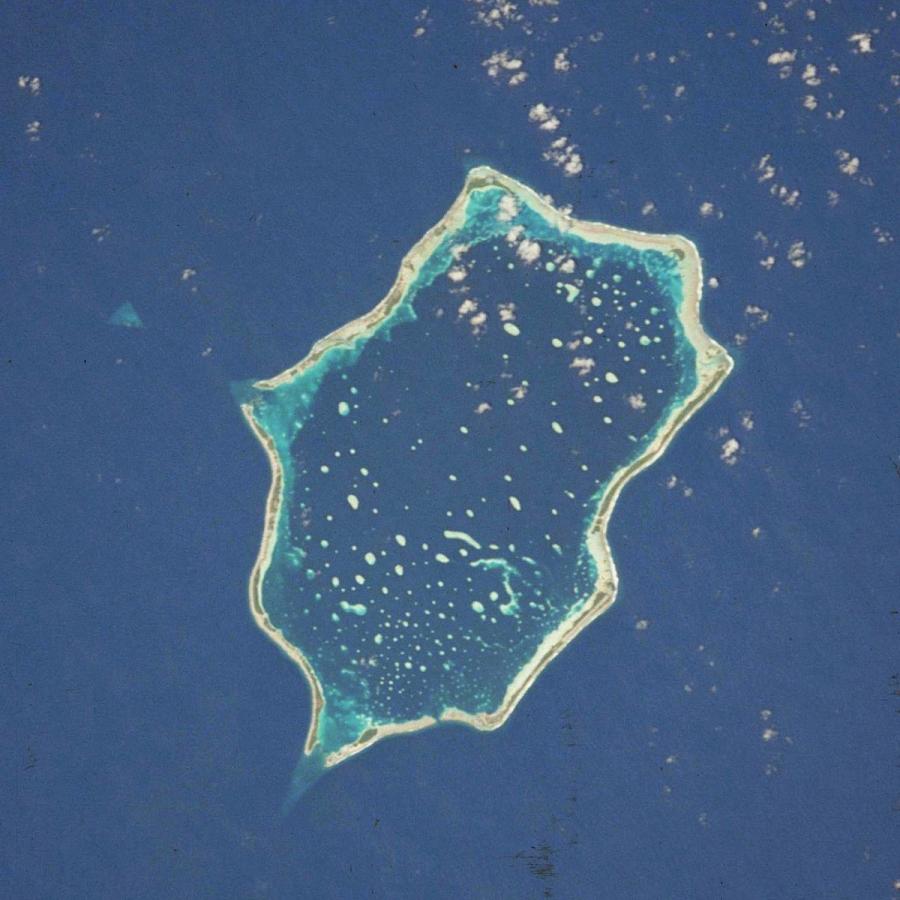 Penrhyn is the largest and most remote atoll in the Cook Islands. It is also known as Tongareva. There were once many black pearl farms here, but now there are none left. There are two villages (Omoka and Te Tautua) but otherwise it is 77 kilometres of deserted islets (motu) with palm trees and sparse sandy beaches. It is almost impossible to buy anything in the shops - neither food nor goods. Therefore, it is better to bring all supplies with you. This is quite an interesting, but extremely uncomfortable place. Go here only if you have a lot of money and a lot of extra time. Coast and bottom: coral chips, sand.
E51D. Where is Penrhyn Atoll located. Map.
E51D Penrhyn. Sunrise 09-30-2023 at 16:15 GMT sunset at 04:28 GMT