Janusz, SP9FIH will be active as E51JAN from Manihiki Island, IOTA OC - 014, North Cook Islands, 12 October - 6 November 2023.
He will operate on HF Bands, including activity in CQ WW DX SSB Contest.
Recent DX Spots E51JAN
E51JAN Log search QSL via ClubLog OQRS.
QTH Locator - AH99lo.
DXCC Country - North Cook Islands, E5/N.
Manihiki Atoll is a lost paradise in the Pacific Ocean

Manihiki Atoll is a picturesque island located in the southern Pacific Ocean. One of its main features is its flatness - even the highest point of the island rises no more than five metres above sea level.
You will not see here rocky mountains covered with dense jungle, but a sandy beach of such an area you will not be able to see anywhere else. Manihiki Atoll is a group of islets framed by a lagoon with a diameter of several kilometres.
The area of the island itself is just over five square kilometres, and previously it served as a kind of "warehouse" for the inhabitants of the nearby islands. It is well visible from any side, which makes it an excellent place to store food, tackle and other supplies.
There are only two small villages nearby, Tauhunu and Tukao, and even one square kilometre is enough for such a small number of people to store supplies. This is why Manihiki Atoll is becoming more and more popular with tourists every year.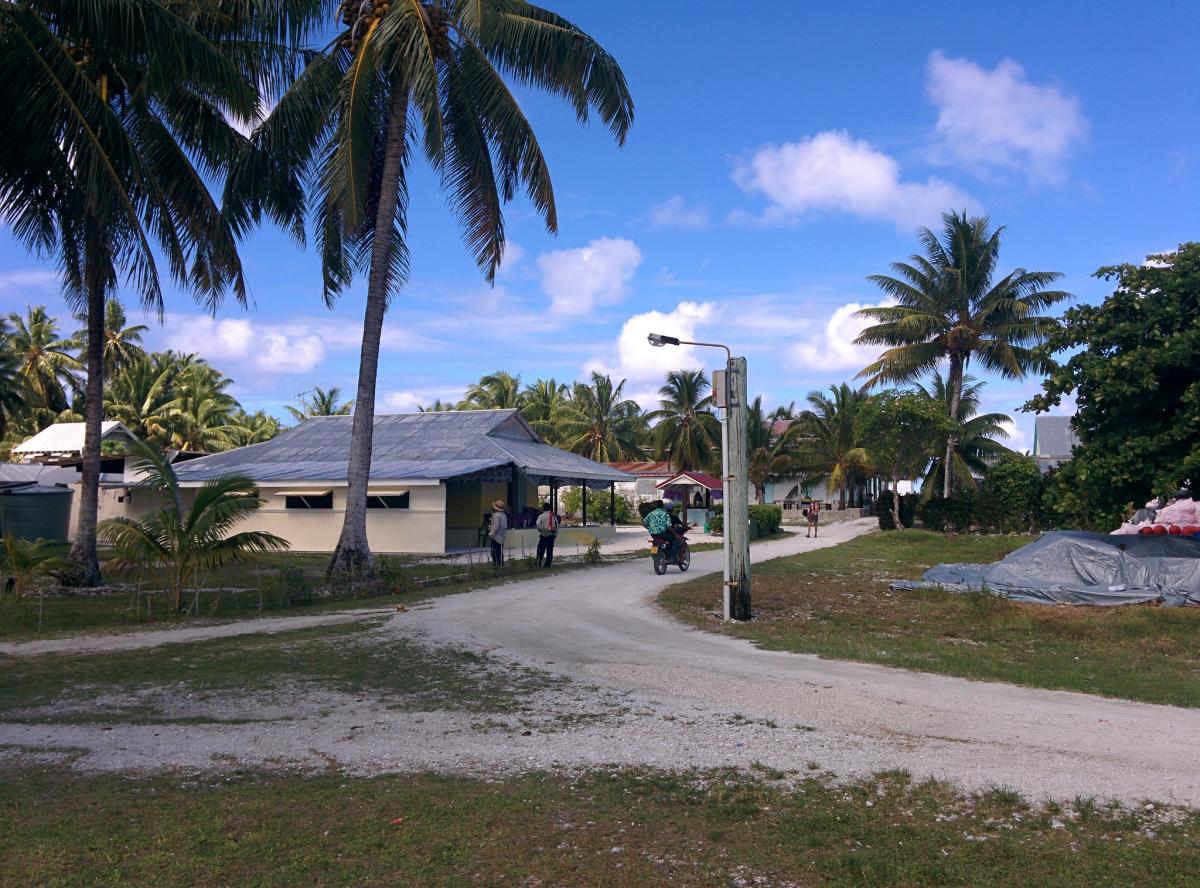 Tukao village, Manihiki Island. Northern Cook Islands. Author - Roderick Eime.
How to choose the right time to go on holiday?
The island's favourable location makes it a great holiday choice for those lucky enough to have a holiday in May and those who like to escape to the sea in the harsh winter to warm up. All year round you can enjoy not only the pleasant temperatures but also the amazing nature.
Many kinds of flowers bloom all year round and the sweetest and most unusual fruits ripen on the island. The most favourable conditions for recreation await tourists from December to May.
Summer and autumn on the island for tourists can be too humid and hot, but in winter and spring you can enjoy the comfortable warmth. The island is most popular during the Catholic Christmas period, and hotels are often booked months in advance.
It is worth considering that at this time prices on the island are highly inflated due to the influx of tourists, so there is no difference whether you will stay in a hotel with all-inclusive service or rent a bungalow on the beach and buy everything you need and cook at home.
The difference in prices, for example, in July and in February will be shocking. So if you want to save money and are not afraid of water, choose the rainy season. A few days of wet weather during your holiday can be tolerated, especially if you understand how much of the family budget you can save.
Pearls
The main occupation of villagers is pearl mining. You will agree that the business is more than profitable. It allows the locals to lead a very prosperous existence. And those who get bored of working in the industry, begin to conduct very successful excursions both around the islands and specifically on pearl farms. There is also an opportunity to buy a unique souvenir of real pearls.
Of course, if your budget allows you. And some enterprises even allow you to try yourself as a pearl farm worker, take a pearl out of the shell yourself, and then take it home with you. Again, not for free, of course.
And if buying pearls at the farm remains the privilege of the most wealthy tourists, then a tour of a small farm, for example, you can get from some of the local guys for a penny. But don't expect a particularly reverent attitude from the guide, but it will be more than enough to understand the process.
Beaches
As mentioned above, the beaches of Manihiki Atoll are amazing, with 85% of the island being one continuous beach surrounded by clear, azure waters. But the island offers many other activities besides enjoying the views. For example, scuba diving.
Even among locals, this pastime is quite common, because the clear waters and comfortable water temperature allow even without special training to engage in underwater hunting.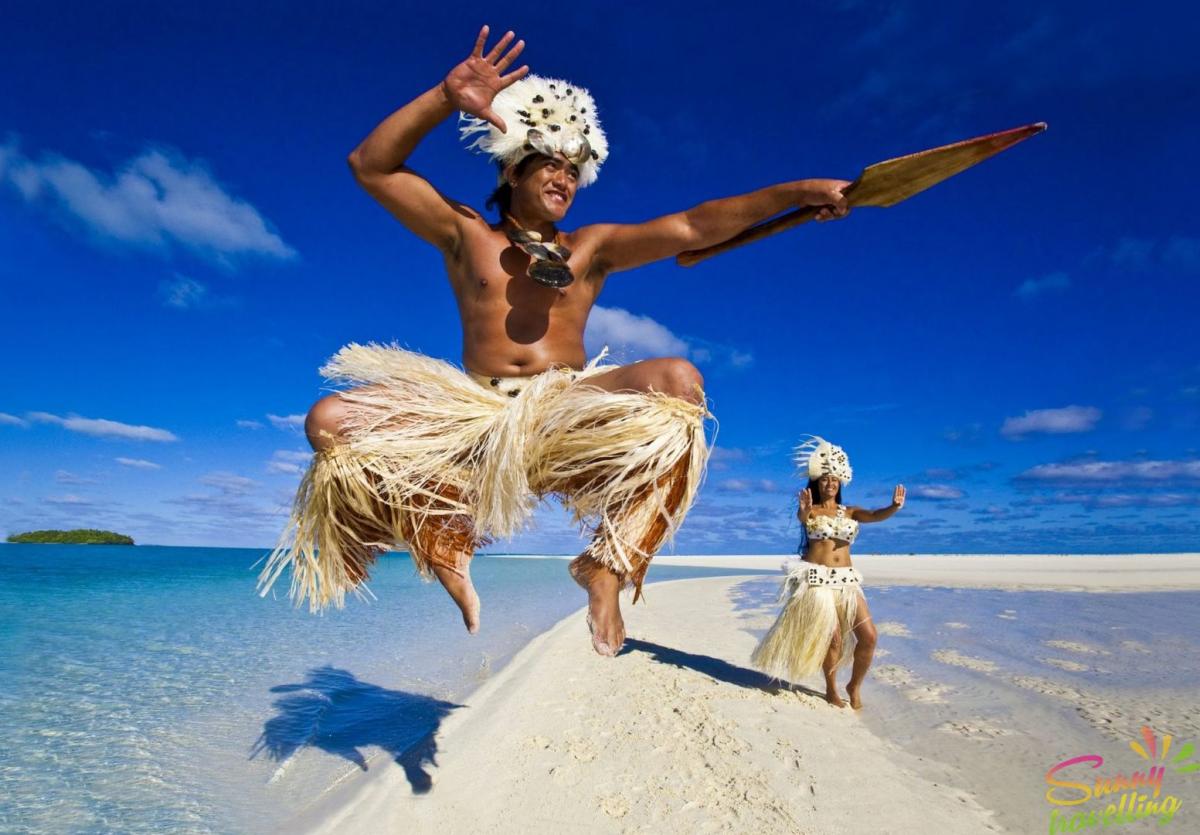 Amazing island creatures
Once the beaches and lagoons have been explored, it's safe to head into the jungle for animals that can't be seen anywhere else. No, of course you can see them. In the largest zoos, for example.
But none of the world's reserves has as many rare animals as Atoole Manihiki. We assure you, many species that have lived in this territory for centuries, you have not even seen. The locals value every species on their land, honouring them and keeping them at peace.
Although tourists flood the island all year round, they are not allowed to wander in the wild on their own. If you wish, you can arrange a small excursion into the forest with the locals, or book it at the hotel. But be prepared for the fact that you will have to wade through the jungle on foot - no one will scare valuable animals with cars for your sake.
Rare delicacies and treats
The cuisine on Manihiki deserves special attention. With a variety of fruits, vegetables and herbs growing all year round and the freshest fish available, there is almost limitless scope for creativity. In any institution, along with the usual meat you can meet kebab, for example, from kangaroo or ostrich emu. And in the usual roll "Philadelphia" you can add exotic fruit.
But you are unlikely to see the usual dessert on the menu - it is simply not necessary. On the islands, especially in the village, there is practically no concept of dessert as such. They have enough different fruits, which can be prepared in different ways. For example, bananas are often roasted in spices and eaten with pleasure in the morning for breakfast.
Medicine and health care
If you think that exotic cuisine may be too unusual for you, it is better to stock up on medicine in advance. Medicine on the island is very expensive, and even in case of a small cold or allergies, calling a doctor can cost a lot of money.
Therefore, you should only go on holiday if you have a medical policy, and in case of the slightest suspicion of illness, you should first of all contact your insurance company and then go to the hospital.
E51JAN. Where is Manihiki Island located. Map.
E51JAN Manihiki Island. Sunrise 09-30-2023 at 16:27 GMT sunset at 04:40 GMT